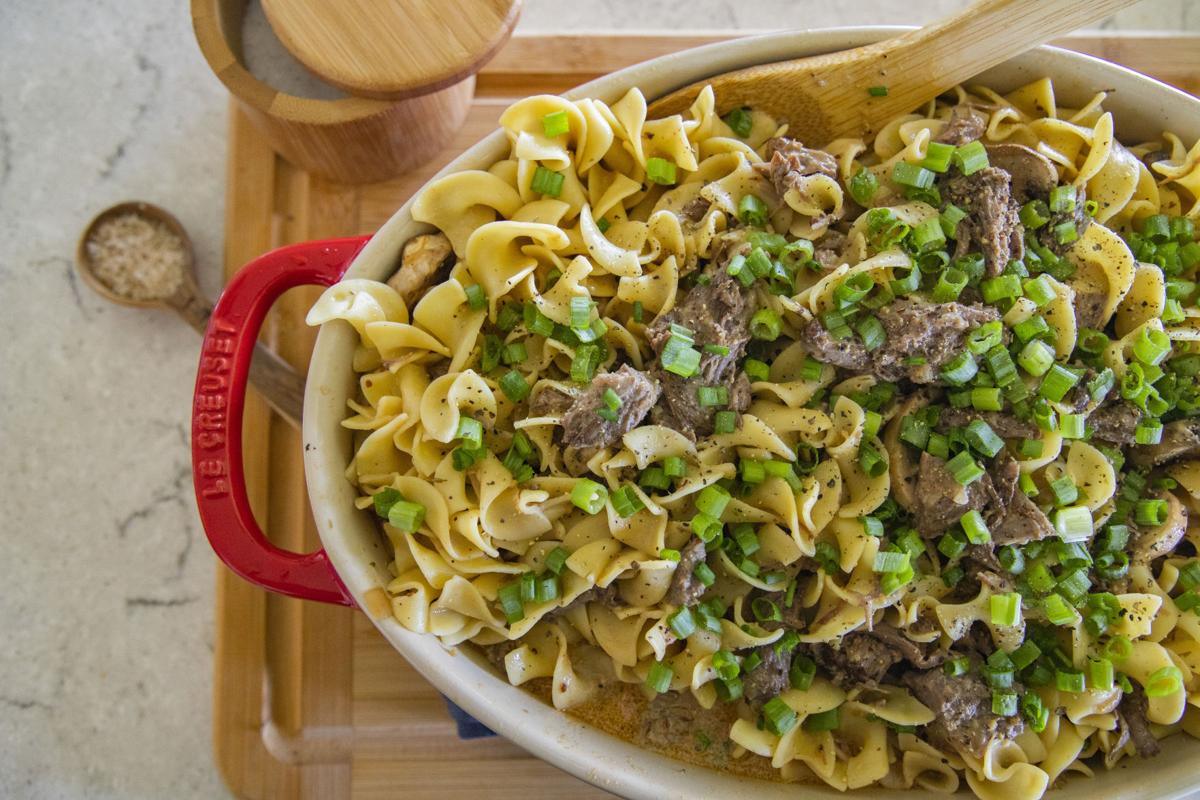 As we head into winter, the desire for comfort food is at an all-time high.
Chuck roast from Certified Piedmontese beef is the perfect addition to your favorite fall/winter recipes. It provides the warmth and flavor you were looking for in your protein while being healthy and versatile for your family.
To show just how easy it is to get dinner on the table with a Certified Piedmontese beef chuck roast, here's a recipe for stroganoff that can be made in either a slow cooker or pressure cooker. What's better than that on a chilly day?
Chuck Roast Beef Stroganoff
2 tablespoons vegetable oil
4 pounds Certified Piedmontese boneless chuck roast
½ teaspoon coarse ground black pepper
8 ounces cremini mushrooms, sliced
1 tablespoon Dijon mustard
1 tablespoon Worcestershire sauce
16 ounces egg noodles, cooked a minute shy of done
1. Sear the chuck roast in a pan. While the roast is cooking, add the onions and garlic to the pan with salt and pepper.
2. When the roast has a nice crust and the onions are translucent, deglaze the roast with ½ can of stout beer.
3. Add the broth, Dijon mustard, Worcestershire sauce, thyme and paprika.
4. Place meat and sauce in a pressure cooker or slow cooker, or keep it in your Dutch oven.
5. Cook on low heat for 8 hours or on high heat for 4 hours, unless it is in the pressure cooker, in which case let it cook for a little over an hour.
6. Remove meat and gently break it apart with two forks.
7. Cook egg noodles just a minute shy of package instructions.
8. Mix sour cream and mushrooms into sauce and add in the egg noodles, stirring to coat.
Real Nebraska beef raised in the Midwest, Certified Piedmontese is a healthier option that's naturally leaner, more tender and flavorful — it's what beef really tastes like. Learn more at piedmontese.com.