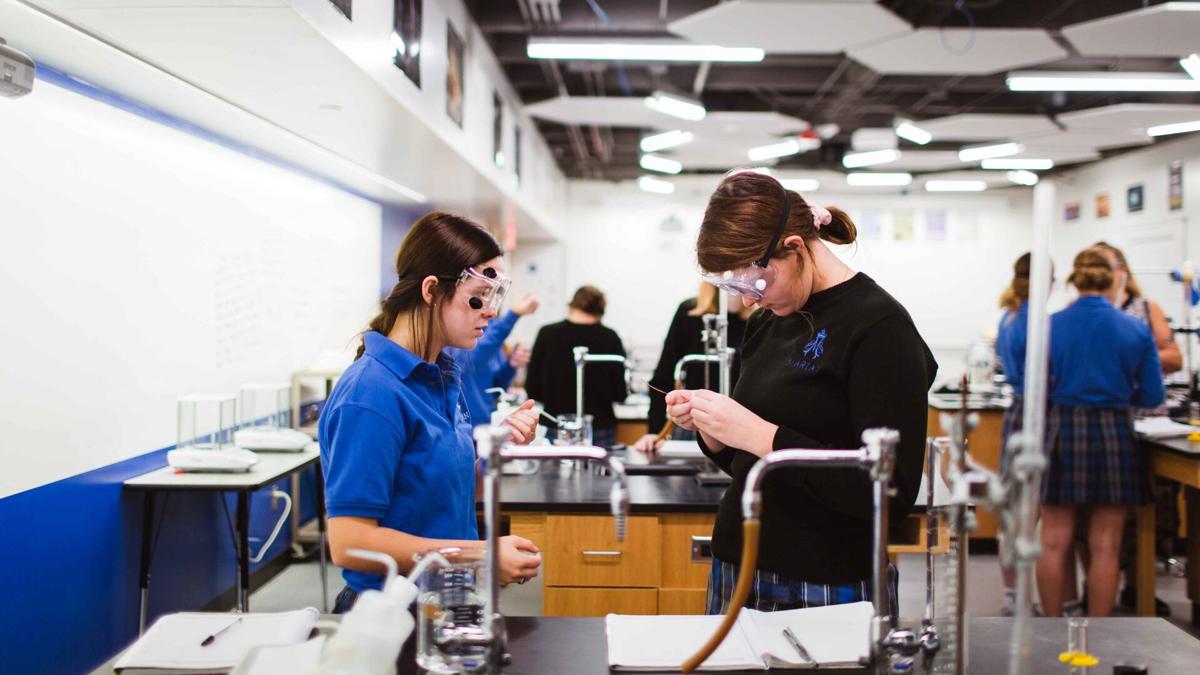 You've combed the website, talked to friends and family, toured the school, and your child can't wait to enroll.
If you have decided that a private school is right for your child, you may be wondering how you are going to pay for it. Particularly for high school, private school is a major investment.
To make private schools affordable to all, tuition assistance is available. Depending on the school, anywhere from 20 to 50% of the student body receives some type of aid. As a parent, you need to know what's available and how to access it.
Tuition Assistance 101
Begin planning early. Contact the business office for information about tuition and fees, payment plans and the tuition assistance program. Request an estimate of your potential tuition reduction. Private schools welcome your call, even if your child is years away from beginning high school.
Once you have confirmed the application process, fill out all forms completely before the deadline.
Many of the Catholic schools in the Archdiocese of Omaha use the FACTS: Grant and Aid Assessment. FACTS is an online application process that is designed to take into consideration all factors that may determine the tuition assistance award.
Family income is the base factor for the aid award. In addition, the number of children in the family, number in Catholic schools, number in college and special circumstances, such as health issues or debt, are also considered. Applications and links are available via the school website.
Check out all options for tuition assistance, such as:
• Academic Scholarships - Incoming freshmen who take the placement exam at their school of choice in January are eligible for the nontransferable scholarships. Omaha Catholic high schools award academic scholarships to eighth-graders who score the highest on the placement exam taken at their school.
• Work-Study Program – Many schools offer a tuition credit for work completed at school. Students typically apply to work during the summer or before or after school. The work is typically light housekeeping or secretarial and is intended to fit the student's schedule.
• Your Church – Many area parishes offer scholarships or other kinds of tuition assistance that can be applied to your high school tuition. Contact your pastor for more information.
• Omaha Archdiocesan Educational Foundation – The Archdiocese of Omaha offers tuition grants to low-income families who send their children to Catholic schools. With your consent, your high school will forward your FACTS application to the Omaha Archdiocesan Educational Foundation, provided your income falls within the guidelines.
• Research how to find grants specifically for private high school tuition. The Internet, book stores and at some public libraries are good resources.
Once you receive your tuition assistance award, if you find it is not manageable for you, follow up immediately and set an appointment to discuss an acceptable award. Many schools refer to this process as "negotiated tuition."
Many factors are considered when determining the amount of aid distributed to each family. Schools are eager to partner with families, but your participation in the process is essential.
About Marian
When the Servants of Mary founded Marian in 1955, they made the promise that no girl would be turned away for financial reasons. Today, Marian works with each family to ensure that financial need does not prevent a girl from attending Marian. This year, 50% of the student body received tuition assistance, totaling $1.8 million.
To learn more about tuition assistance at Marian, please contact Shari Reynolds, assistant to the vice president for finance, at 402-571-2618 x 1135.
To learn more, take a virtual tour whenever it's convenient for you. We've developed a series of videos covering the topics families most want to know about: financial aid, athletics, arts, academics and online learning. You can even sample an online class. View the complete series at marianhighschool.net/virtual-tour. 
To schedule a guided tour or a shadow visit, please contact Director of Admissions Molly Adams Woodman '97 at 402-571-2618 x 1161.