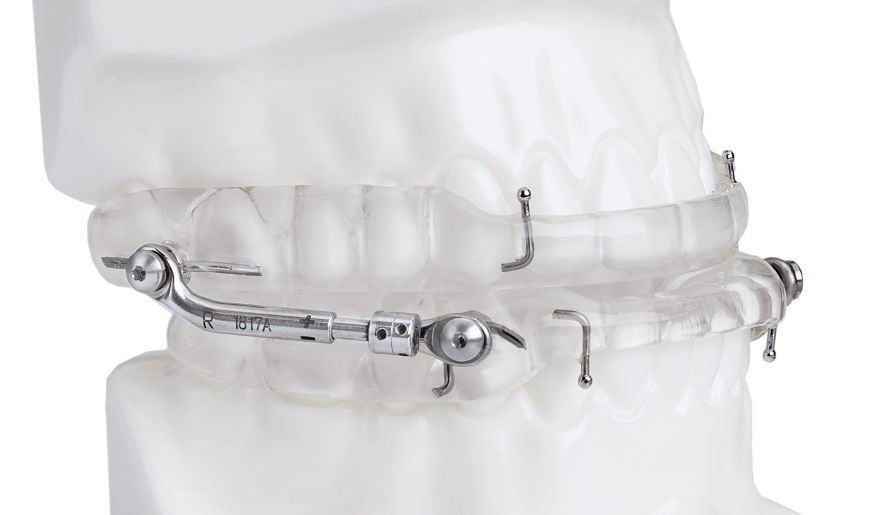 Since the SARS outbreak in 2003, there have been concerns about virus spread through CPAP machines.
That's because research has shown that it's possible for CPAP machines to pump the virus into the air, potentially infecting others.
With the rise of COVID-19, the American Academy of Sleep Medicine is recommending that CPAP wearers not only diligently clean their machines but also sleep in a room by themselves, particularly if symptomatic.
A CPAP works by blowing forced air down the airway, keeping it open so you're able to breathe at night. This is most often done by connecting the machine to a face mask or nasal pillows that a person wears while sleeping.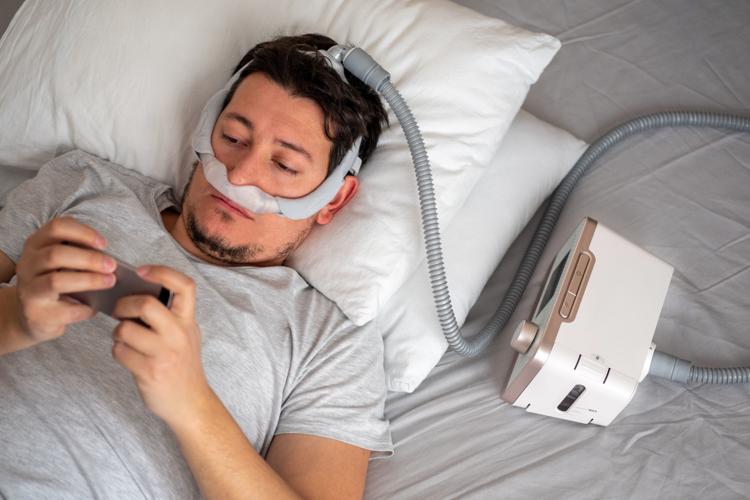 Even with a well-fit CPAP or nasal pillows, there is potential for air to leak out, thus creating an aerosol with the virus within in it, according to Dr. Roger Roubal, a sleep apnea dentist with the Advanced Dental Sleep Treatment Center in Omaha.
The problem is that the machine is constantly creating air that is being released and aerosolized, he said.
Because of this, the American Academy of Dental Sleep Medicine released a position paper stating that oral appliances should be used as first-line treatment during the pandemic.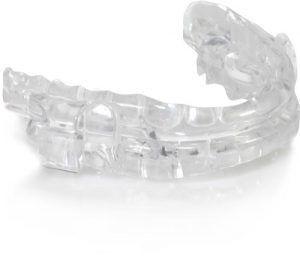 Oral appliances for sleep apnea look similar to a mouth guard and work by moving the lower jaw down and forward. This stimulates the muscles in the back of the throat and anatomically opens the airway so users are able to breathe while sleeping.
"They are a very effective alternative to the CPAP, and we are able to treat more than 90% of our patients with them," Roubal said. "There are hundreds in the marketplace that are FDA-approved, but it's important to be fitted with one by a qualified dentist." 
Roubal, a graduate of Creighton School of Dentistry, said patients generally find oral appliances very comfortable to wear.
A sleep study is the first step in determining a patient's needs. If a patient hasn't undergone a study, the clinic will arrange it. For an oral appliance, doctors do a brief non-invasive oral exam and use acoustic-based technology to assess whether the patient is a good candidate.
Just like CPAPs, oral appliances are covered by medical insurance and are considered Durable Medical Equipment. Therefore, costs vary by individual medical plans and policies.
"We have staff on-site who research each patient's plan, and nobody gets an oral appliance without first knowing their out-of-pocket costs," said Roubal, whose practice is limited to the treatment of sleep apnea and snoring.
Numerous studies have shown that quality sleep improves the immune system. Paying attention to and treating sleep issues is more important than ever, given the coronavirus pandemic, Roubal said. 
Bottom line: Good sleep boosts the immune system and helps for a quicker recovery when ill.
"The thing that people love most about the oral appliance is that it's easy to wear and easy to care for," said Roubal. "You just pop it in your mouth when sleeping and then take it out when awake. It's that simple."
For more information, visit whywesnore.com or call 402-493-4175.
Be the first to know
Get local news delivered to your inbox!