With Father's Day approaching, we highlight dear ol' dad through the lens of multi-generational Creighton families. Here are three stories of sons and daughters who followed in their father's (and in some cases, father's father's) academic footsteps.
The Kouri family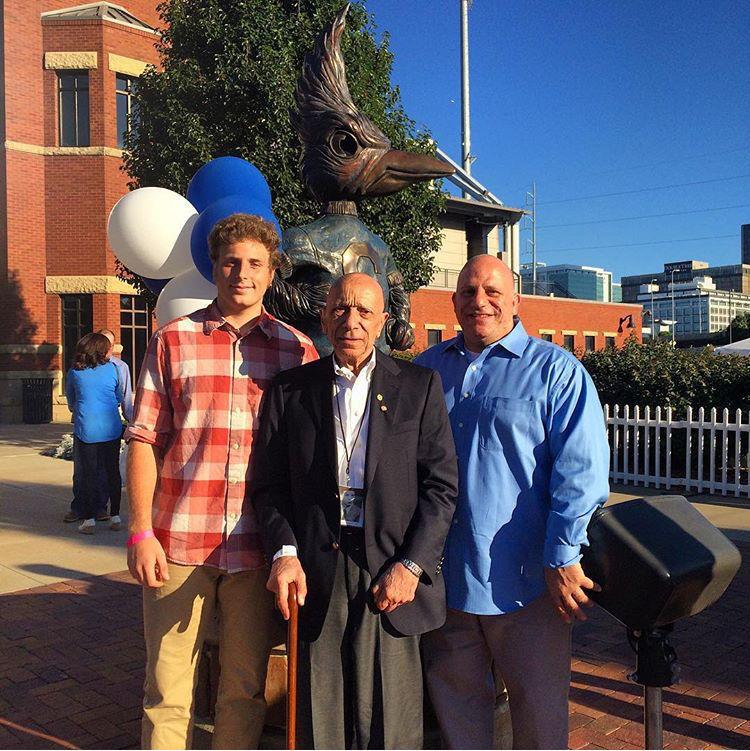 Grandfather: Fred Kouri, BS'50
Father: Steve Kouri, BA'85
"My dad is now 91," Steve Kouri says, "and he'll still tell Creighton stories. They're some of his fondest memories."
Sam recalls those stories, as well as the stories his father told. When he was growing up, Creighton was a continual topic of conversation.
When Sam started his freshman year, he and Steve brought Fred to campus for homecoming. Fred was then celebrating his 65th reunion.
"He talked about how everything past 24th Street hadn't been built yet when he went to Creighton," Sam says of his grandfather. "But we also talked about the similarities. My grandfather and I did some of the same things. He was on the rugby team, I was on the rugby team. He lived in Kiewit Hall, I lived in Kiewit Hall." 
Having both his father and son share his alma mater is a special thing, Steve says. "It gives us more common ground. The Catholic education has been so important to us. It was just a great experience for all of us."
The Berberich family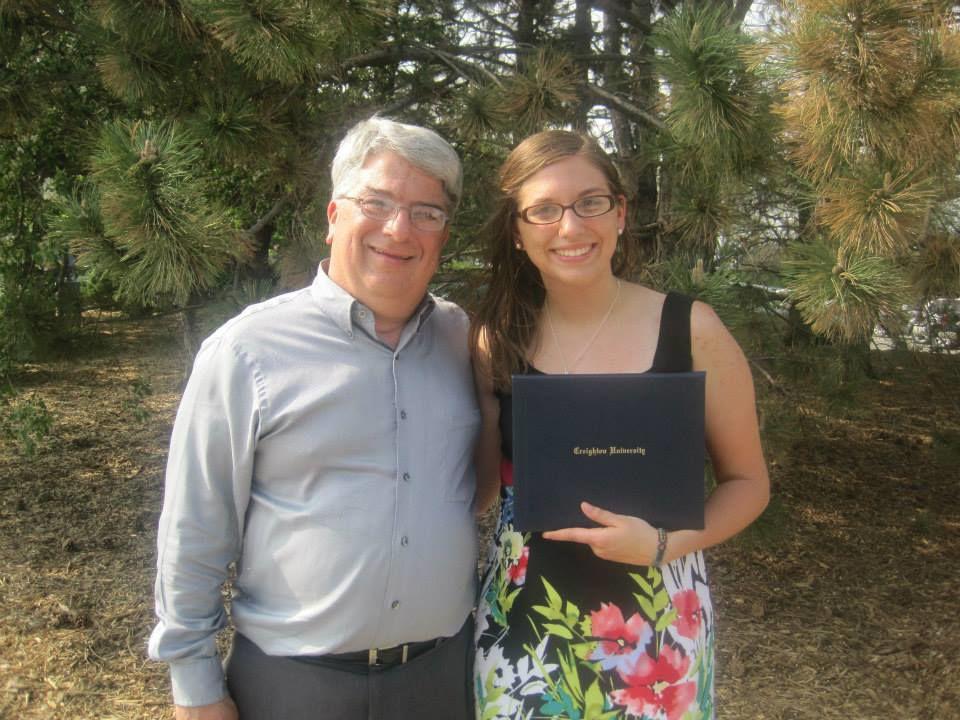 Father: Ken Berberich, BSBA'79
Daughter: Kimberly Berberich, BS'13
Son: Timothy Berberich, incoming student in Creighton's Heider College of Business
Ken's 30-year reunion ended up falling on his daughter's freshman year. Kimberly wasn't sure she wanted to go to Creighton, but her dad convinced her to make the University a stop on their roster of campus tours.
"I wasn't really interested in being a legacy student," she says, "but I just fell in love with campus. I didn't want to admit it to my dad. But he was right about Creighton. I waited two months later to tell him that."
Ken always talked about his Creighton experience when Kimberly was growing up — she knew what "magis" meant at an early age — but she didn't really understand what a Jesuit education meant until she came to Creighton.
"To me, it means faith in action," says Kimberly, who is now a social worker. "It was really about building my faith and being able to share it with people through my actions, doing good in the world."
The Billings family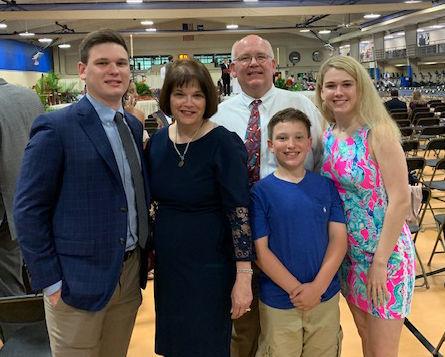 Father: Scott Billings, BSBA'88, MBA'90
Mother: Molly Billings, BA'90, MBA'96
Son: Nicholas Billings, BSBA'19
Daughter: Elizabeth Billings, student in Creighton's Heider College of Business.
Scott and Molly met at Creighton, got married at St. John's and spent the next few decades singing the University's praises to their children. Molly works at Creighton, as the senior director of human resources, so the kids were on campus a lot.
"Molly and I bleed blue," Scott says, "and our children had a complete comfort level with the campus surroundings before they were even students there."
And the Creighton legacy continues. Scott and Molly also have a son in the sixth grade, William.
Scott: "We may have another Creighton-ite coming up."