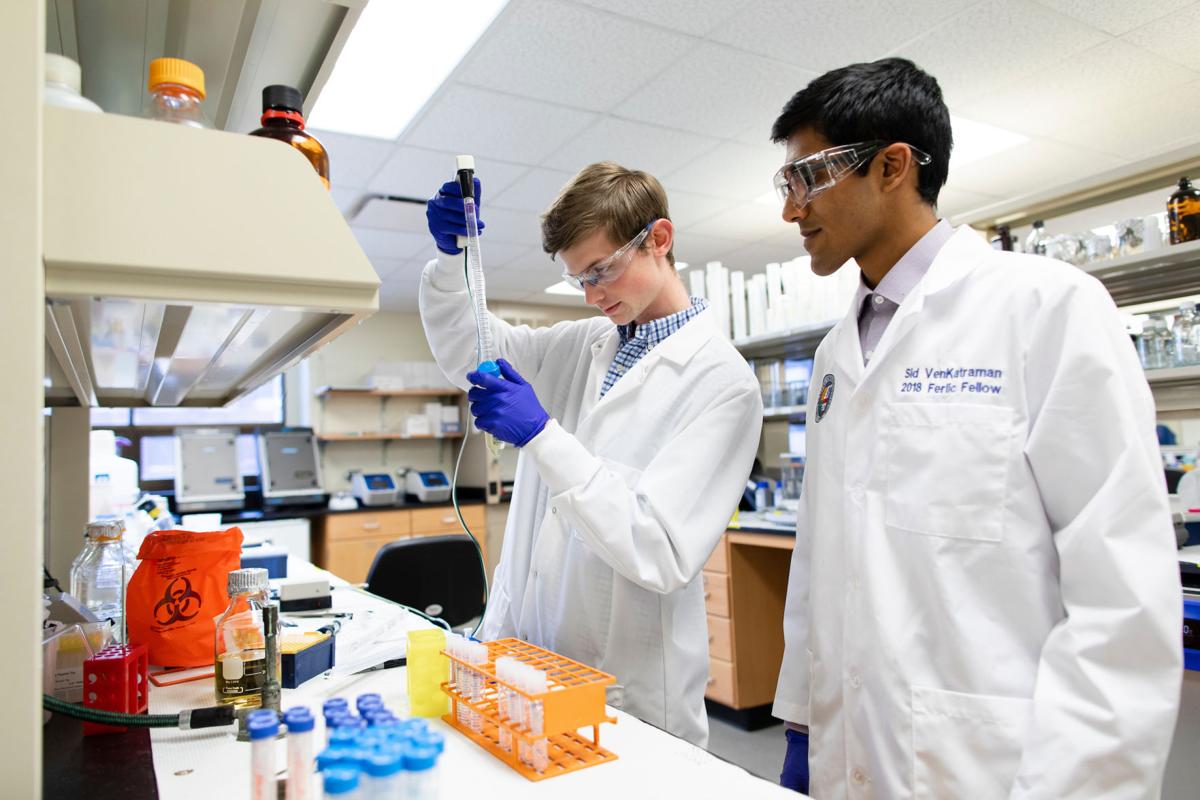 After 16 years as the No. 1 regional university in the Midwest, according to U.S. News & World Report's annual rankings, Creighton University's standard of excellence has increased the national profile of the Jesuit, Catholic institution.
Creighton's mission and excellence in research, the liberal arts and leadership formation have drawn the attention of the Indiana University Center for Post secondary Research, which has elevated Creighton's Carnegie Classification from a master's-degree granting institution to a doctoral/professional university.
Creighton University President the Rev. Daniel S. Hendrickson, SJ, celebrated the new classification, saying, "(This) signals what we at Creighton have always known: we are a top-flight research institution that, at its heart, continues to be driven by a teacher-scholar educational model grounded in the liberal arts and humanities."
Factors contributing to the change include the increased scope of research funding from major national organizations, such as the National Institutes of Health and the Department of Defense, and the growing scope of Creighton's doctoral and professional programs.
Creighton faculty and staff are undertaking life-changing research in the arts, humanities, sciences, law and medicine. In addition to providing service and research around the world, Creighton is also continuing to serve those the Omaha community, including in the areas of medical and dental care.
Enrollment trends show Creighton University continues to attract top students nationwide to Omaha. According to a 2016 survey, 73 percent of Creighton students come from outside Nebraska, which is nearly a 20 percent increase from 2007. For Creighton's professional schools, the trend in increasing national and international enrollments continues. In 2016, 80 percent of students in the School of Medicine hailed from outside Nebraska, and 73 percent of Creighton nursing students were from outside Nebraska.
But Creighton still continues to be the standard of excellence for higher education in the Midwest. Creighton-trained professionals contribute significantly to "brain gain" in Nebraska. More than half of the Class of 2017 received jobs and worked in the Omaha metropolitan area upon graduation.
Seventy percent of College of Nursing graduates work in Nebraska after graduation; nearly half of School of Law graduates practice in Nebraska. Creighton educates 25 percent of the state's pharmacists and 29 percent of the state's occupational therapists.
"Creighton has always been a national and international leader, as reflected in the new Carnegie Classification status, but not at the expense of remaining committed to our roots in Omaha and Nebraska," Fr. Hendrickson said. "We are grateful for the continuing faithfulness of our faculty, staff, students, alumni, and the wider Omaha community that we will continue to serve."
Or, if you're admitted and ready to join the class of 2023, save your spot here.
Creighton University offers a top-ranked education in the Jesuit, Catholic tradition — and a welcoming, supportive environment to a diverse community of educators, professionals and support staff.  Read more about the university, and connect with Creighton on Facebook,  Twitter  and Instagram.
Be the first to know
Get local news delivered to your inbox!