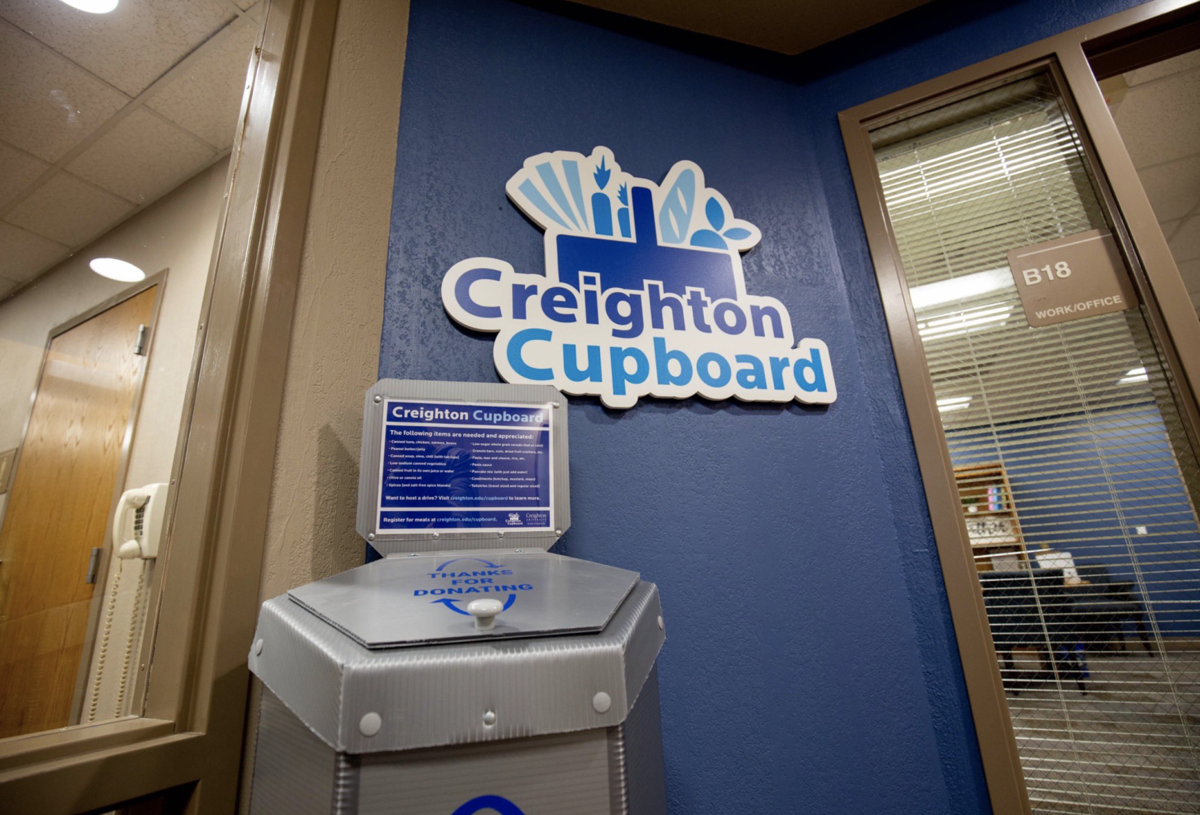 Creighton Cupboard opened last week on campus. Its aim: Ensure all students have enough to eat.
The new food pantry provides complete meals for undergraduate, graduate and professional students who identify as food insecure.
A University of Wisconsin HOPE Lab study found 36 percent of students at four-year institutions identify as having low food security, meaning reduced quality, variety or desirability of diet, or very low food security, meaning there are multiple indications of disrupted eating and reduced food intake, as defined by the U.S. Department of Agriculture.
Creighton joins more than 650 on-campus food pantries in the United States, according to a recent study by the U.S. Government Accountability Office (GAO).
The GAO study shows demographics for college students have changed dramatically over the past decade. The image of a student between the ages of 18-22 entering college from their parental home is no longer the majority, and the number of first-generation and low-income students is steadily rising.
Sometimes, students have to decide between feeding their families and staying in college.
"There is a national conversation on college campuses about food insecurity," said Michele Bogard, PhD, Creighton University associate vice provost for Student Engagement. "Acknowledging that Creighton enrolls students nationally and internationally who may struggle similarly, we wanted to look at how we could help remove a barrier to student success.
"We want to ensure that students have at least a nutritious meal in their stomach so that they can achieve in the classrooms, clinics, labs, work, etc.," Bogard said. "As a Catholic Jesuit institution, we are called to be men and women who are for and with others. Opening a food pantry on campus is one small way that we can walk in solidarity with our students who face low and very low food security."