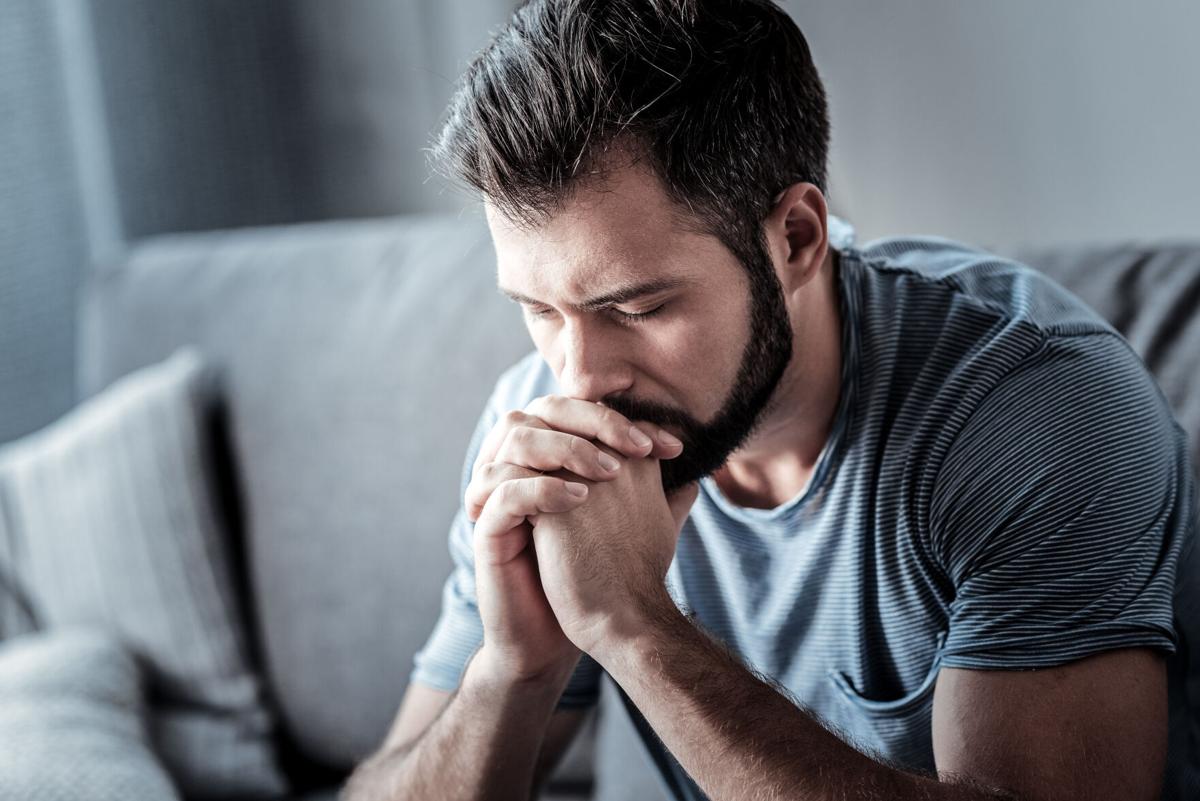 "I held up fine during the visitation and funeral services," said a 52-year-old whose wife had recently died after a valiant struggle with cancer.
After the funeral, he went into a confusing daze and wondered to himself, "Where do I go from here?"
On some days, he says, the pain is absolutely unbearable and he's not sure he can get through this thing called grief and mourning.
The man's dilemma is a common one for those who have lost a loved one. While everyone's journey is different, there are some universal things that someone faced with the challenge of losing a loved can do to ease the pain of grief.
Choose to heal. From the very beginning, make the decision that you will heal and will not only recover from this loss, but you can become an example and a role model for others.
Accept the help of others. Establish a network of family, friends, neighbors and colleagues to give support and help you re-establish yourself. Those closest to you usually welcome the opportunity to provide a listening ear or run an errand as it gives them a sense that they are giving you something meaningful. This can only happen if you are willing to be open to their kindness and desire to help you.
Don't expect miracles overnight. Grief is a process – realistically, don't be surprised if it takes up to year or more. For the first 12 months following a loss, there will always be an event, anniversary, birthday or holiday that will be another first since the loss of your loved one.
Resume your daily routines. While this may be difficult, go back to work, maintain your involvement in civic and religious organizations and remain socially active. All of these are important links, which will lessen your risk of social withdrawal and isolation. (Extremely important at this particular time with the pandemic. Take the necessary precautions, but do not isolate yourself from your family and friends.)
Trust God for daily help and healing. Grief can be a lonely and isolating experience; some people may feel that God has abandoned them. Remember the times that God was present to you during your time with your loved one.
Stay in touch with your doctors. They can help you deal with the physical effects of grieving, such as sleep disturbance or eating problems. Research has revealed that bereavement makes a person more susceptible to illness during the grieving process.
Take advantage of grief support groups in your area. There is no substitute for the self-help provided by others in the group who have been through and experienced the loss of a loved and is willing to share.
Don't compare yourself to others. Heal in your own way and your own time, understanding that your feelings and grief are unique to you.
Forget "normal" for a while. Death turns life upside-down for surviving family members. Expect and realize that daily life will not follow the same, familiar patterns for a while.
Pamper yourself. You are in the process of healing and need to be pampered every now and then. Do not wait or expect others to do it for you.
Surround yourself with support. Bring in others who are willing to be there for you, those who listen and refrain from telling you how to live your life and what you need to do.
Educate yourself about grief. As is often said in support groups: read, read, and read some more. Doing so will help you realize what to expect and allow you to be more patient with yourself.
Avoid drastic changes. Unless absolutely necessary, do not make major life changes at this time. Wait for at least six months, or even a year if possible. By then you will have a better perspective on what needs to be changed.