On April 26, a diverse group of Omaha business and community leaders joined Deloitte's current and past Omaha leadership teams to celebrate the official opening of Deloitte's new office in the heart of the city center.
Daniel Kinsella, Deloitte & Touche LLP, presided over the spirited ribbon-cutting ceremony. He was joined by Grant Gregory, one of the inaugural leaders of Deloitte's Omaha office; Carmen Tapio, board chair for the Greater Omaha Chamber of Commerce; and Tom Warren, chief of staff to Mayor Jean Stothert. A host of other leaders from a broad cross-section of corporations, nonprofits and civic organizations, among others, also attended the event.
A connector for the community
"Today is not about Deloitte; it's about the community," Kinsella said. "It's not a coincidence that we have such a wide spectrum of individuals with us today. Our relationships with such a wide range of organizations allows Deloitte to help further the important work our community does together."
Designed to enhance collaboration and teamwork, the new office demonstrates Deloitte's commitment to these values. The modern workspace designed to fuse talent, technology and innovation, located at 1100 Capitol Ave., is the fulfillment of Deloitte's Omaha office leadership vision of serving the community from the Capitol District, Omaha's epicenter of business, talent and diversity.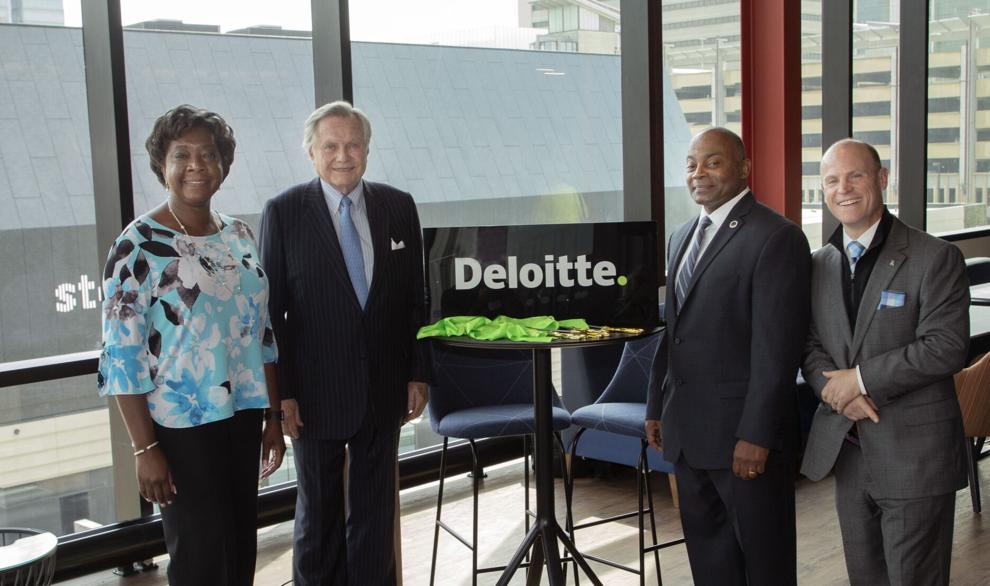 Deloitte is the first professional services organization to set up shop in the revitalized city center. With more than 200 professionals, the new Deloitte office will serve as an important anchor for the downtown business community, situated between the new Kiewit Luminarium serving as its education, science and technology hub and the Steelhouse, Omaha's newest entertainment venue.
Since opening its first Omaha office in the 1950s, Deloitte has been committed to serving the Omaha community. Today, Deloitte has collaborations with many higher education institutions in the region, and its professionals serve on more than 100 local nonprofit and civic boards. In his prepared remarks, Kinsella emphasized how the new office would serve as a base for Deloitte's ongoing commitment to enriching the Omaha community, providing lasting value through local collaborations and making a positive impact in the Omaha region.
Making an impact that matters
Deloitte's community focus is driven by its purpose: to make an impact that matters by creating trust and confidence in a more equitable society. One way Deloitte has fulfilled this purpose both nationally and regionally in Omaha is through its historical commitment to education and workforce development. Lara Abrash, chair-elect, Deloitte US, will have an opportunity to elaborate on these themes as a keynote speaker at the ICAN Women's Leadership Conference, a world-class leadership development event bringing together more than 3,000 professionals, on May 17 in Omaha.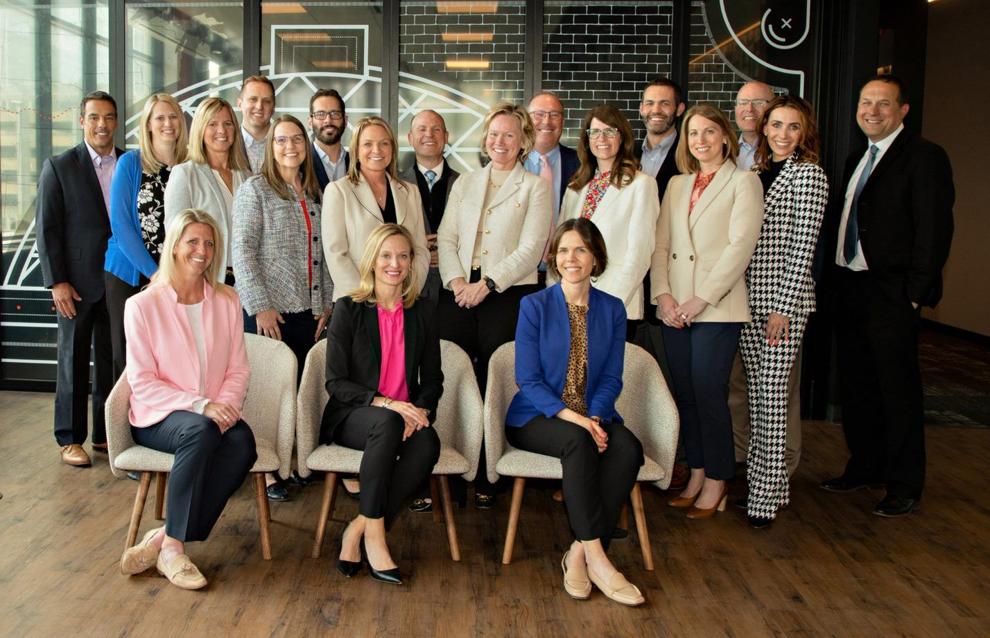 Kinsella believes that Omaha is an important nexus and an alternative to larger business centers. As a hub of the "Silicon Prairie" tech sector, Omaha merges technology with traditional industries, the military, education, and not-for-profit organizations. "The success of the U.S. and really the modern world depends on diverse decentralized business centers such as Omaha's and the unique perspectives they bring," he said.
Grant Gregory added: "I'm proud to be a part of Deloitte's rich history of supporting the Omaha region, which plays a vital role in our nation's defense, information technology and financial services industries. It's an honor to be here to celebrate Deloitte's ongoing commitment to Omaha and the great state of Nebraska."
Deloitte refers to one or more of Deloitte Touche Tohmatsu Limited, a UK private company limited by guarantee ("DTTL"), its network of member firms and their related entities. DTTL and each of its member firms are legally separate and independent entities. DTTL (also referred to as "Deloitte Global") does not provide services to clients. In the U.S., Deloitte refers to one or more of the U.S. member firms of DTTL, their related entities that operate using the "Deloitte" name in the U.S. and their respective affiliates. Certain services may not be available to attest clients under the rules and regulations of public accounting. Please see www.deloitte.com/about to learn more about our global network of member firms.