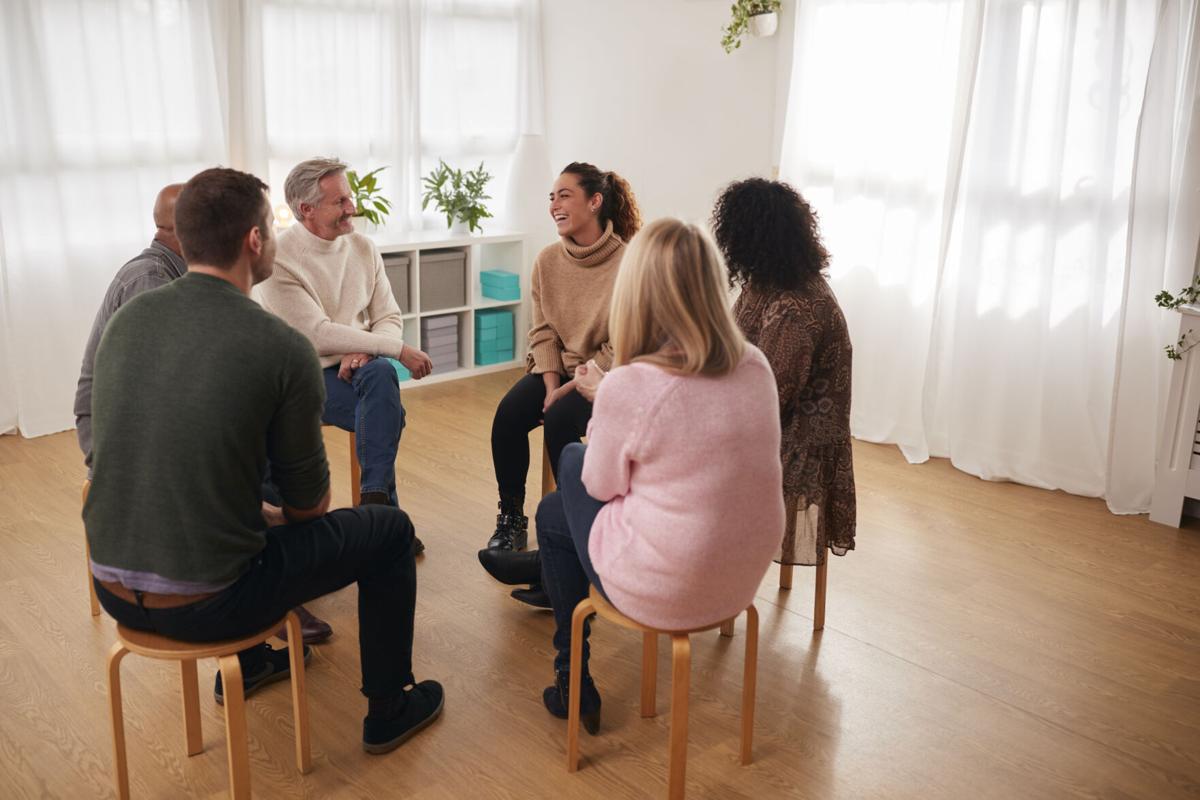 Like all of nature, we experience many deaths and rebirths in our life.
Any painful loss is a death. As our loss begins to heal, we ask, "What does pain have to teach me?" Our grieving then becomes a way through death into new life. And on the other side of grief, we hopefully will find joy, gratitude and a new appreciation for life.
Expressions of sadness or anger alert us to the fact that we have not yet done our necessary "grief work."
Healing is called grief work because it's just that — work. It is the process of going through, and not around, painful memories and feelings. Suppressing grief brings temporary relief but leaves us with lingering pain. Feeling grief brings immediate pain,  but opens the way to lasting relief.
Coping with grief
Take time to express your feelings. Grief generally carries with it deep and intense feelings of sadness, anger, fear and guilt. The expression of these many feelings is the path to emotional and spiritual wholeness. Grief is natural sorrow, and the way to deal with it is to let it out. Eventually, we will heal even old losses never faced, if we give ourselves the time we need to remember and to mourn.
Give your feelings scope. With the help of others, you can express them safely and constructively. Keep a journal in which you write your feelings down as a map of your journey toward healing. Place yourself continually in the presence of God and entrust your deepest feelings and your tears to the Creator.
Share your sorrow with someone. The comforting and reassuring presence of others is especially important if you are facing an old sorrow, buried but never fully grieved. A nonjudgmental listener is one of the greatest helps you can have in your healing.
Sharing your memories with people who have themselves experienced significant loss is especially helpful. They know firsthand what you are going through and can assure you that the pain will not last forever, that the needed strength is within you. You may want to find a support group of understanding persons with whom you can share your feelings.
If friends or support groups are not able to offer the kind of listening and help you need, you may want to seek professional help. Remember, leaning on others in these ways is not a sign of weakness, but an indication that you have the strength to take good care of yourself.
Loss is change
Physical wounds leave scars, so do emotional wounds.
Doing your grief work well does not mean you will never miss the person or the relationship you have lost. Significant sights and sounds may bring you sadness. You may feel lonelier on birthdays, anniversaries or holidays. Plan ahead for these occasions.
Try to be with people who care about you. A time does come however, when the pain lessens and you begin to function normally again, when the tears become less intense, and less frequent. There may be certain events that reopen the wound, but for the most part it remains closed.
Healing brings hope
One sign of healing is glimpsing some possibilities of gift and growth in your experience of loss. Another is feeling a call to forgive or to let go.
You may feel sparks of enthusiasm and interest in others. Heed these calls to life and recognize that it may be time to do things that give renewed meaning to your life. In the end, the purpose of grief work is to enable you to love again.
Respect your own healing rhythm. We all tend to want grief to be completed quickly. We say to ourselves: "I should be over this by now. What's the matter with me?" Or we tell others: "That's in the past. Get on with your life."
Healing comes in our own way and in our own time if we put the necessary work into it.