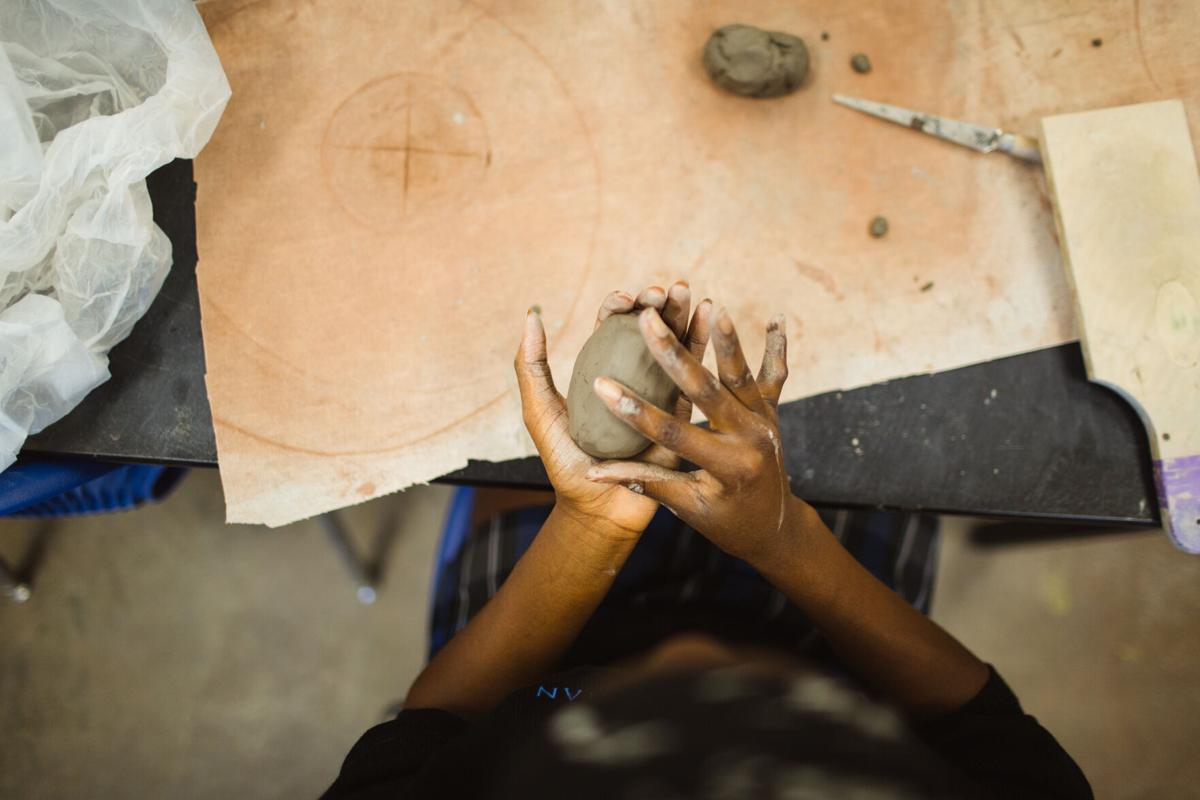 In each of their classes, Marian students are presented with new ideas, perspectives and opportunities that influence what they will choose to do after their time at Marian has ended.
A senior may discover her affinity for trigonometry, or a sophomore may find she has a talent for throwing pottery. Whether it's chemistry or choir, Marian works to make sure every student is able to pursue her passions.
The Humanities Scholar Program is the latest addition to this mission. It offers students a framework to follow their interests in art, English, social studies and all other humanities subject areas Marian offers.
"The idea of the Humanities Scholar Program is to help students who in any event would gravitate toward humanities courses have a more direct or structured program in which to explore these subjects, both in and outside of Marian," social studies department chair Katy Salzman said.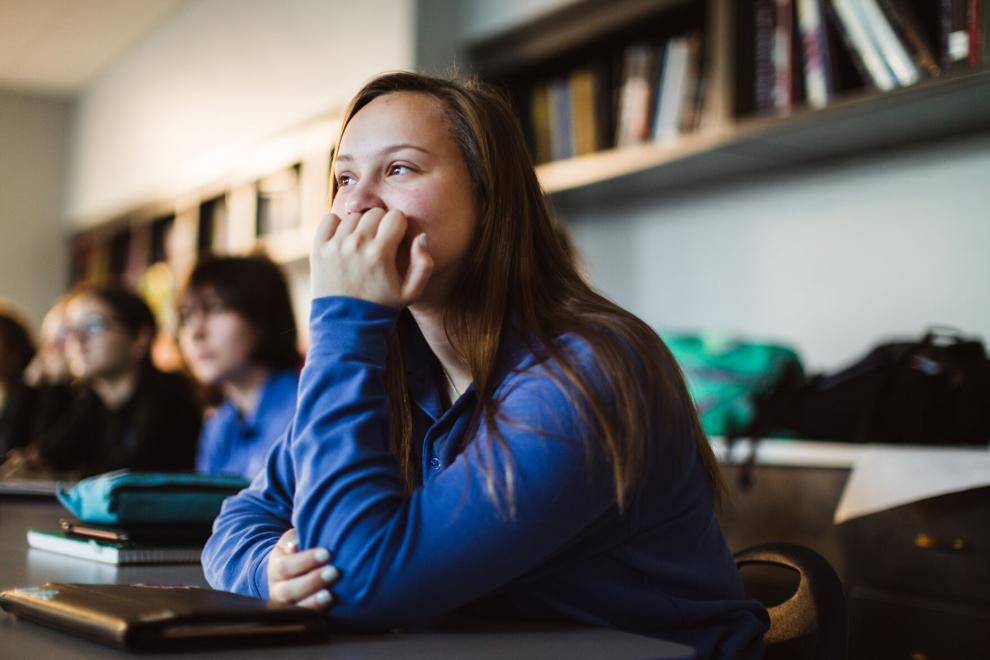 Principal Susie Sullivan said she knows many students pursuing a more STEM-based education at Marian feel they are on a "science track." She and the social studies department thought it would be helpful if students interested in the humanities could have a similar path.
"We have always been strong in the humanities, however, a special emphasis is an added result of the program," Sullivan said. "With all the emphasis our society puts on STEM, we did not want the humanities to get lost in the discussion. We want to expose students to the humanities subjects to increase their critical thinking and the ability to look at everything with a different lens. The humanities subjects make us all more human."
The program, which officially opened in January 2020, allows students to follow a "humanities track" starting their sophomore year, when they begin with the Introduction to the Humanities course.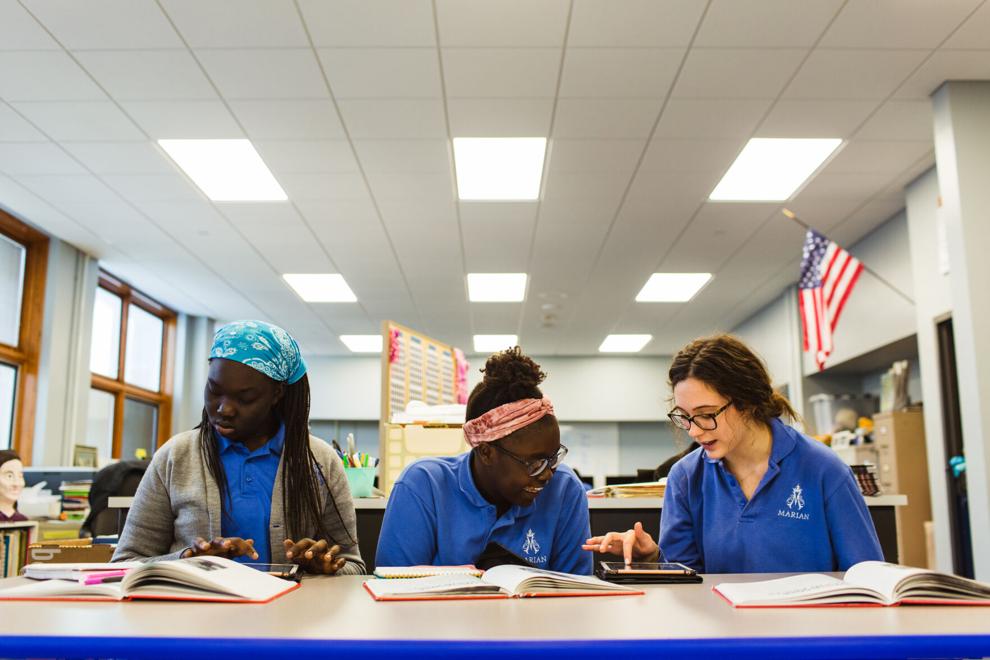 "The Introduction to the Humanities class is an introduction to the major disciplines in the humanities," said social studies teacher Jillian Roger, who teaches the course. "Students will spend two weeks learning the basics of each of the following disciplines: philosophy, art and music, history, literature and language, and religion and ethics."
After they've completed the introductory course, students will take five humanities elective classes during their junior and senior years. The electives could be any combination of upper-level courses in at least three of the humanities subject areas Marian offers: fine arts, English, social studies, foreign languages, theology or study of a humanities-related topic in Honors Independent Research.
"Students who gravitate toward these areas anyways won't have any problem fulfilling this," Salzman said.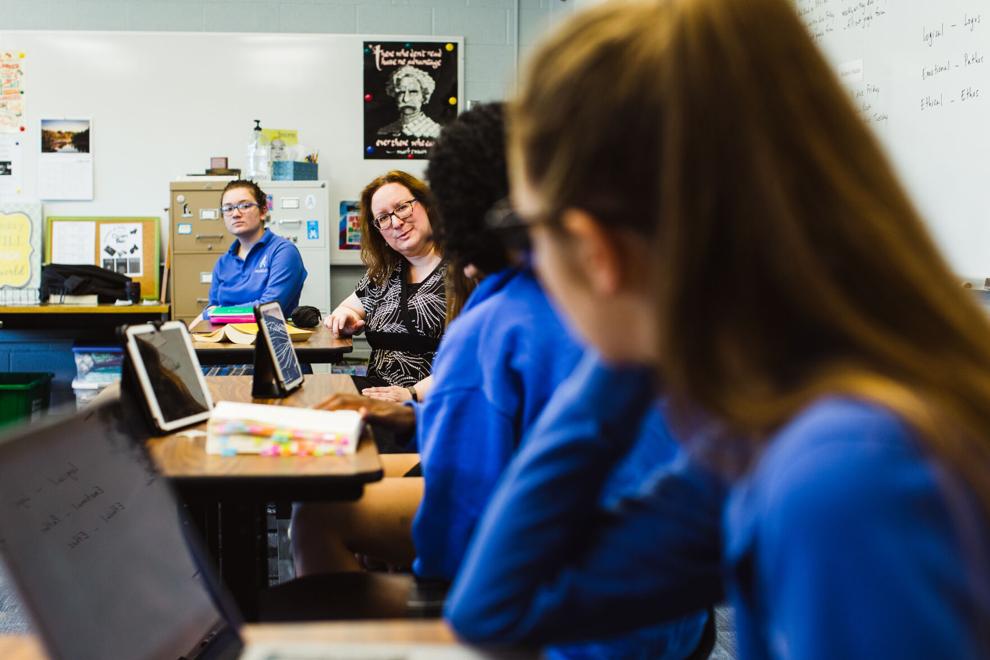 In addition to their coursework and with the help of a faculty advisor, Humanities Scholars will need to qualify for a humanities honor society, complete a digital portfolio of the work they do in their electives and complete a designated number of humanities-related service hours.
"It's an effort to shed light on what we already have but also to build on what we offer," Salzman said. "It's important that we have a program in which they can explore a host of different issues."
The program is not a requirement for Marian students, but it welcomes all who are eager to have the educational foundation humanities courses can create. And with three full sections of the Introduction to the Humanities course, it's clear Marian is full of students who are seeking exactly that.
"The humanities truly make a well-rounded education," Salzman said. "Students learning how to think about issues that are truly fundamental to who they are as a person and looking at what brings humans together is so important for whatever they do in life."