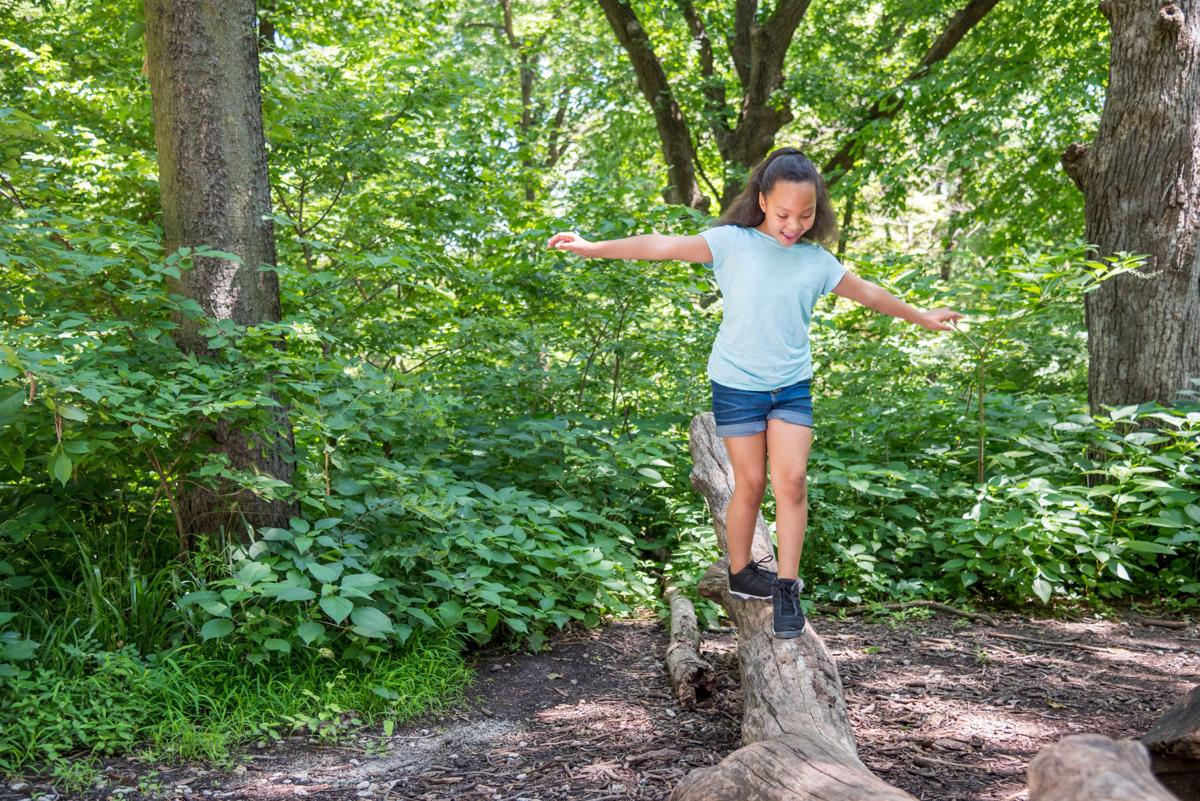 Chances are you have been spending a bit more time at home this year than you normally would.
Perhaps spending more time cooped up with the family? Now that summer has officially arrived, it's a perfect time to get outside and explore the great outdoors.
Fontenelle Forest, with sites in Bellevue and North Omaha, is the perfect place for your family to discover nature just minutes from home.
The Forest encompasses nearly 2,100 acres of natural and historic landscapes along the Missouri River that have been conserved and protected for more than 100 years. With 24 miles of maintained trails, exploring is easy for everyone!
The mile-long, ADA-accessible boardwalk is great for anyone looking to ease into hiking — including those with smaller children or who need mobility assistance. The boardwalk presents stunning views of the Missouri River and the opportunity to see unique plants and wildlife along the way.
In this period of increased screen time, it is more important than ever for parents and children to spend time together in nature "unplugged." Spending time in nature has profound and beneficial effects on children.
Research shared by the Children & Nature Network shows that children who are connected to nature have better health, higher satisfaction with life, and exhibit pro-environmental behaviors. This includes better social skills, enhanced health, increased self-esteem, improved grades, and stronger emotional connections to people and nature.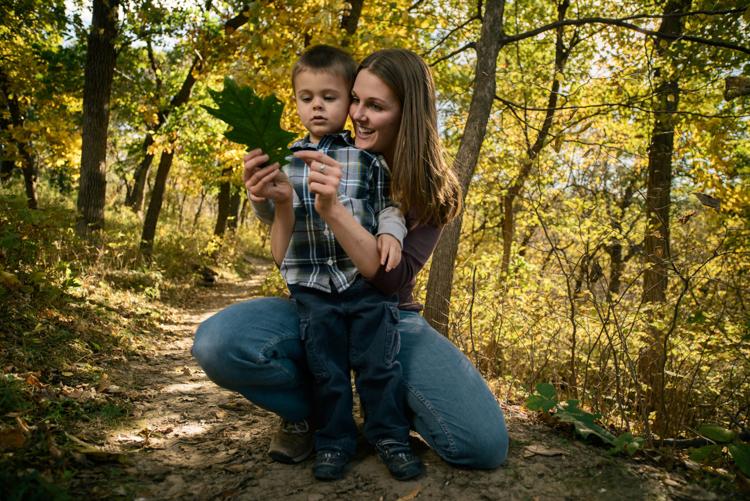 Nature isn't only beneficial for children. A 2019 study by the University of Exeter Medical School of nearly 20,000 individuals found that spending at least two hours a week in direct exposure to nature was associated with lower probabilities of cardiovascular disease, obesity, diabetes, asthma hospitalization, and mental distress in adults.
Looking for a good way to start? Although Fontenelle Forest's buildings may be closed or have limited capacity, its trails remain open. Simply go online to FontenelleForest.org to purchase daily admission or a membership for a full year of access.
Fontenelle Forest members can even purchase a key fob to access the trails before and after normal business hours, from dusk to dawn. A great opportunity to make the most of the long summer days!
While you're online, be sure to check out our new Family Backpack Program for a fun new way to experience the forest. The educational backpacks cost only $10 to rent for two hours and contain guides and activities that will inspire your family to make exciting discoveries in the Forest. All items in the backpack are removed and sanitized after each use.
Although our summer camps look a little different this year, the Forest continues to offer new and exciting camp experiences. Make sure to check out our summer camp options also!
Summer is in full swing and there are few better ways to spend it than exploring with the family at Fontenelle Forest. There are hidden treasures to be found around every bend in the trail, sure to make memories your family will treasure forever.
Adventures await you at the Forest. Learn more at FontenelleForest.org.
Be the first to know
Get local news delivered to your inbox!