The Omaha mother of two does what she can to stretch the family food budget.
She gardens, she cans food, and she makes the $60 she has to spend on food each month go as far as it can. Her husband lost his job of 10 years in June. When he found another, it came with a 50% reduction in pay.
"We are struggling," Amber said with tears in her eyes, "but we are going to be OK."
When her husband lost his job, Amber turned to Food Bank for the Heartland for assistance. She makes regular stops at the Food Bank's mobile pantries.
On a recent Saturday morning, Amber was near the front of a line of two dozen vehicles at All Saints Episcopal Church in Omaha. Their occupants waited as 20 volunteers readied 200 boxes of nonperishable food items for giveaway. Each box contained staples such as boxed macaroni and cheese, canned vegetables, rice and canned chicken. Families also received bags of fresh apples, potatoes and carrots, as well as bread and other baked goods.
Amber said she and her children especially appreciated the fresh fruits and vegetables. "They're so expensive at the store," she said.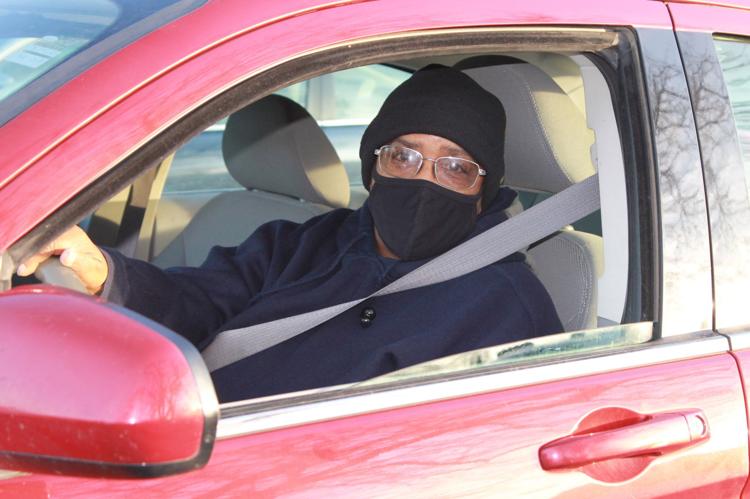 Rhonda Williams found herself several vehicles back from the front. "Food Bank for the Heartland is such a blessing," she said.
Williams, who is disabled and cares for her 19-year-old son, said she had never seen a waiting line as long as this one. She's grateful for the assistance she receives, especially the meats and canned food.
Within 90 minutes, volunteers had given away all the food, and had to turn people away, said the Rev. Bryan Peterson, a deacon at All Saints who coordinates the parish's monthly mobile food pantry.
Nearly 300,000 adults and children in the Food Bank's service area (93 counties in Nebraska and western Iowa) are considered food insecure. The U.S. Department of Agriculture defines food insecurity as lacking consistent access to enough food to lead an active, healthy life.
"The pandemic has caused food insecurity to rise sharply," said Brian Barks, president and chief executive officer of the Food Bank. "One in every four Heartland children is not getting sufficient meals. This breaks my heart."
Eliminating food insecurity is what drives Food Bank for the Heartland, Barks said. "Stories like Amber's and Rhonda's make us work even harder. Their stories must be told. No one should go to bed hungry. No one should go to school without having a healthy breakfast. No one should have to worry where their next meal will come from."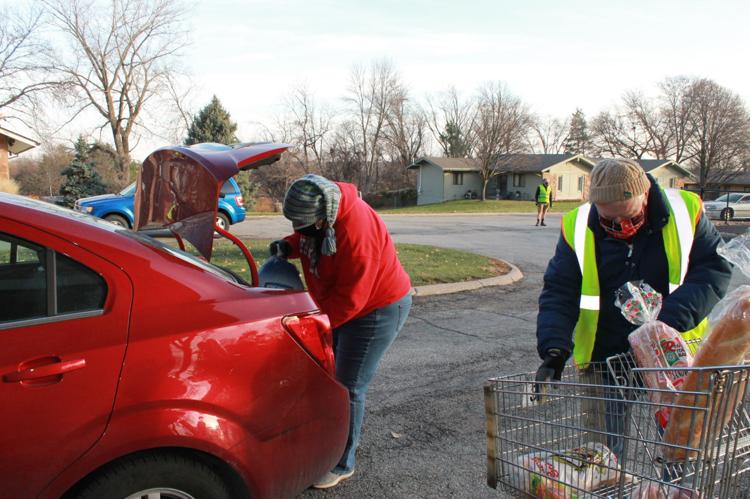 The Food Bank has seen the implications COVID-19 has had on the area's hungry. Barks shared figures that illustrate the negative impact the pandemic has had (based on data from March 15-Oct. 31):
• An additional 90,000 people in the Food Bank's service area – on top of the 207,000 people previously – are now considered food insecure.
• Through its various food assistance programs, the Food Bank provided more than 21,000,000 meals to hungry children, families and seniors – a 75% increase over the average number of meals served during the same time frames in 2018 and 2019.
• The Food Bank served 784,684 people – 73% above average.
• The Food Bank spent more than $4.6 million to buy food – a 207% increase over the same period in 2019.
Financial donations are needed the most. The Food Bank leverages the food it purchases because it buys in bulk quantities. "We make the most of every dollar given to the Food Bank," Barks said. "We know what's at stake."
Another way to support the Food Bank is to donate nonperishable food items. Food Bank for the Heartland is hosting a drive-up food drive on Saturday, Dec. 5, at its 105th and J Streets location. Volunteers will unload the donated food items directly from vehicles.
"We are calling on the community for its support," Barks said, "We welcome your donations to help stock our shelves. Our neighbors are hungry – and we are working relentlessly to help them."