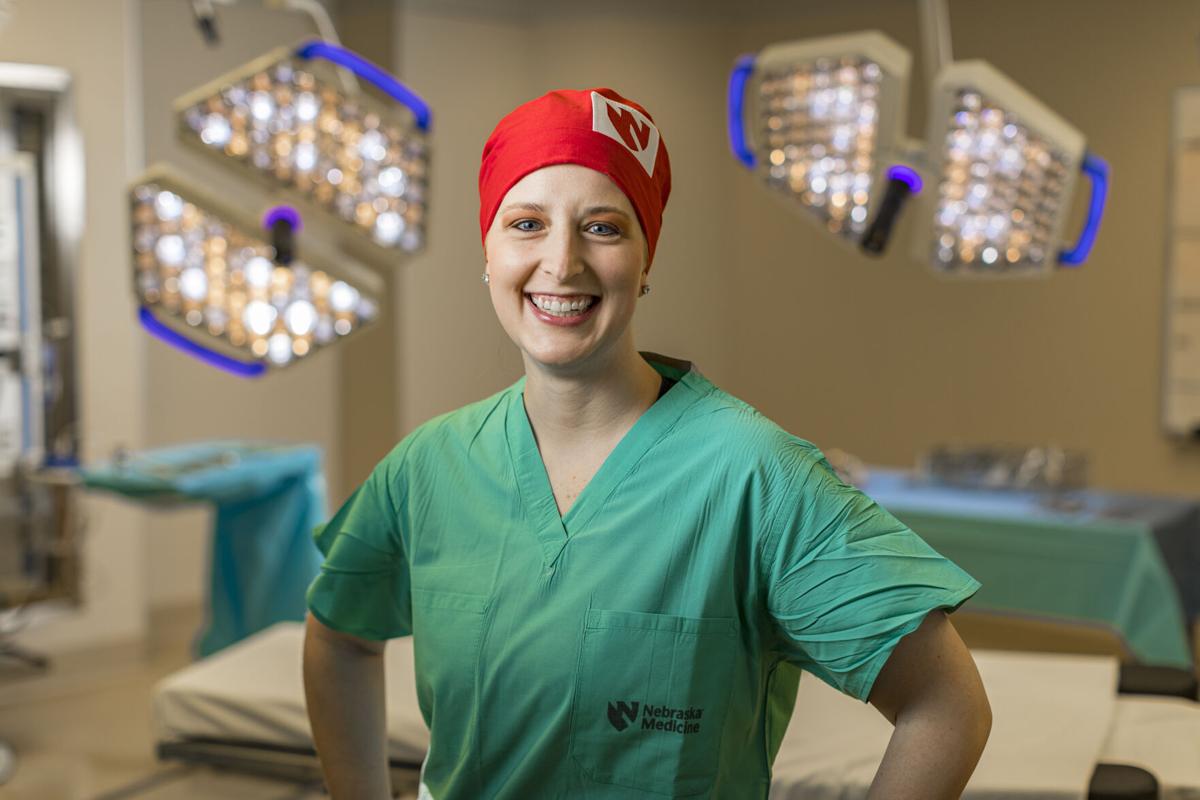 As a Nebraska Medicine emergency room or operating room nurse, you'll see patients from tiny babies to great-grandparents. Every day is completely new. You'll give life-changing care in these two fast-paced, team-based environments.
Why Nebraska Medicine?
Because we're a teaching hospital partnered with the University of Nebraska Medical Center, we provide the most groundbreaking procedures undertaken anywhere.
We keep our staff ratios low, vacation time high and we're expanding. Plus, we provide matching contributions for retirement, tuition reimbursement and even student loan assistance for eligible positions. But the best part is our positive team-based environment. See what our nurses say about working for Nebraska Medicine.
Nurses helping nurses
Operating room nurse Sarah Haake, BSN, RN, loves the strong bond and shared responsibility of her team.
"Day to day, we have each other's backs. We're always sticking up for each other. We always come in to help each other with rooms," Haake says.
Nurse Kate Buehler, BSN, RN, in the Emergency Department agrees. 
"We have a great team environment here and we work together well," Buehler says.
And new nurses are given an extra helping hand, Buehler says.
"We really work on helping new people become more comfortable and acclimating them to their job."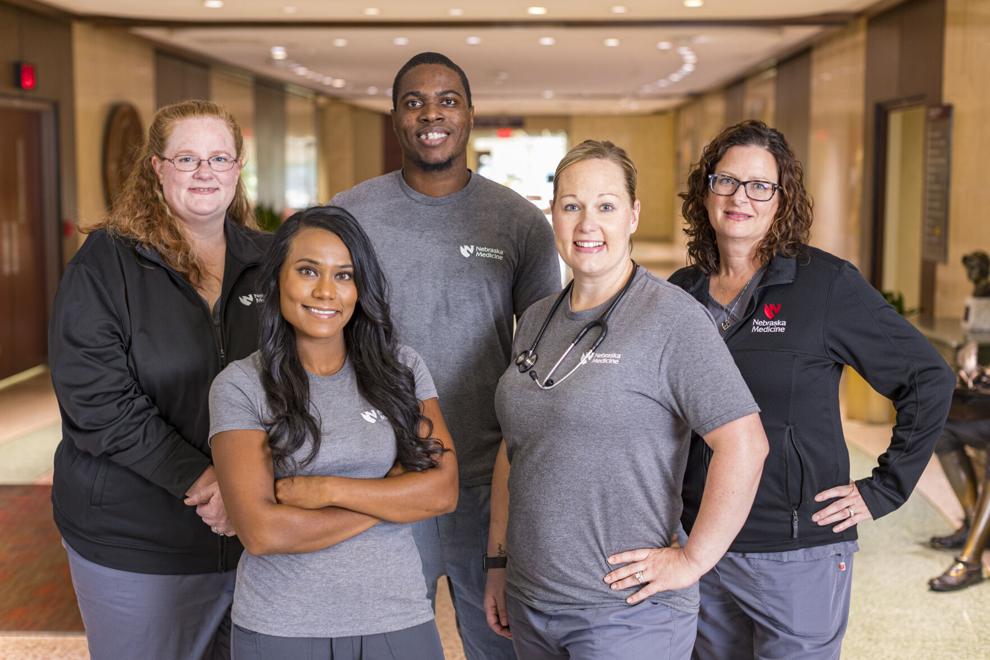 A culture of listening
"Nebraska Medicine offers lots of opportunities to get involved that can help make positive changes in your practice," says Michelle Schulte, MSN, RN-BC.
One of these is Shared Governance, a vehicle to collect the voices of nurses throughout the organization to discuss issues related to patient care and professional nursing practice in a department or unit.
"Being an academic medical center, Nebraska Medicine offers vast opportunities to be on pilots or help facilitate major hospital changes,"  Schulte says. "Plus, it's another way to bond and collaborate with nurses around you."
Pride and respect for the organization
"This is essential," says Katy Donner, BSN, RN, who has been with Nebraska Medicine for more than 15 years and says she has never thought about working anywhere else. "I've always been proud to work for Nebraska Medicine. They are leaders in so many aspects of medicine, and I agree with their integrity and morals."
"There's a feeling of mutual respect," Donner says. "I feel like we're all appreciated for what we do and what we bring to the table. Everyone takes accountability for their responsibilities and does what needs to be done. We all have the patients' best interests in mind. For most of us, it's more than a job. There's a sense of belonging, purpose and satisfaction in what we do. We all want to be here."
With clinical experiences you won't find anywhere else, and some of the lowest staffing ratios in the region, you'll love nursing with Nebraska Medicine.