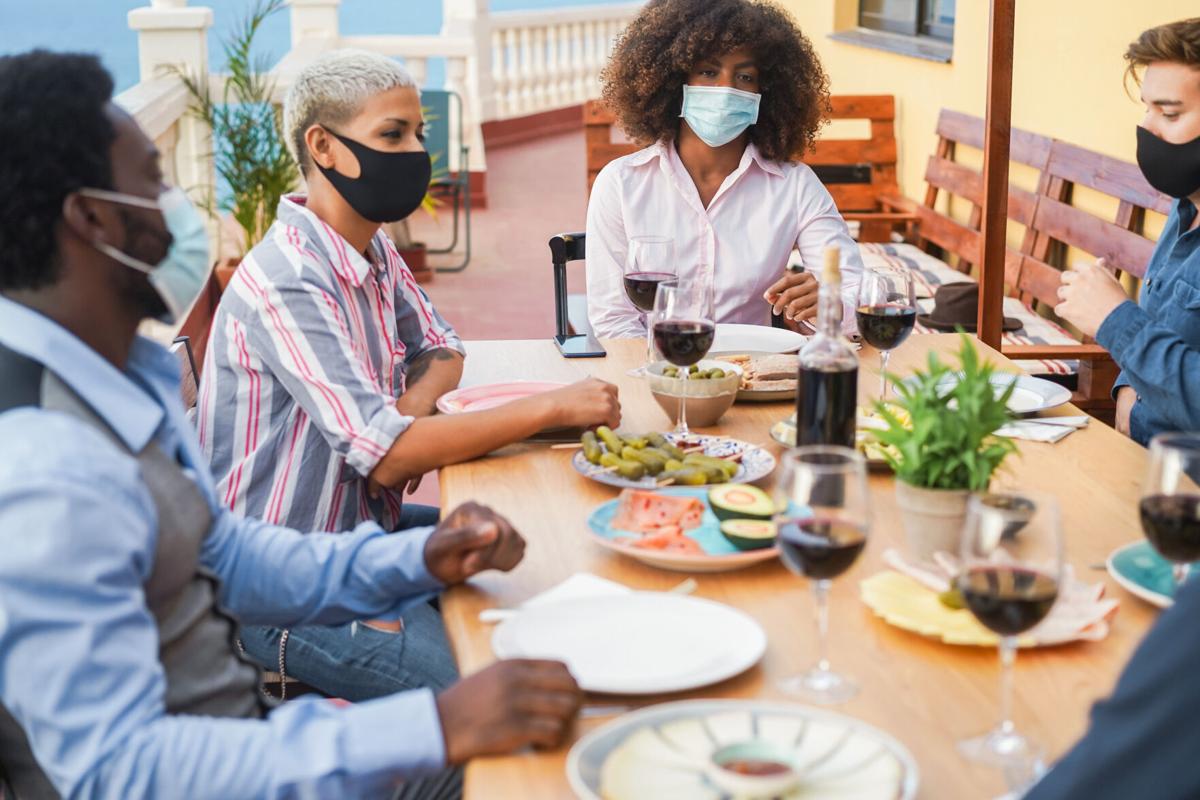 In a year of sacrifice and separation, we're quickly approaching one of our most difficult choices yet: what to do about Christmas and Hanukkah.
The Centers for Disease Control and Prevention (CDC) advises that the lowest risk celebrations include having small gatherings with only those in your immediate household or having a virtual gathering with those outside your household. The CDC is also advising everyone to postpone travel this year.
To some, these recommendations may sound cold. What about people who live alone? What about older adults desperate to see their children and grandchildren? What about those with chronic conditions who don't know what 2021 will bring?
There are no easy answers. Families and friends across the country will have to make holiday decisions that are right for them while balancing what's right for their communities, health systems and frontline health care workers.
How to Lower Your COVID-19 Risk at Holiday Gatherings
If you do choose to gather with those outside your household for the holidays, there are ways to minimize your risk of being infected with or spreading COVID-19.
• Keep the guest list as small as possible with as few people from different households as possible.
• Try to quarantine for two weeks leading up to the celebration. If that's not possible, limit your contact with others as much as you can.
• Get a COVID-19 test shortly before. Remember that this is a snapshot in time, and it's still possible for you to get infected before the gathering.
• Communicate with each other. You need to know if your sister is taking risks you're uncomfortable with. Your parents need to know if you woke up with a sore throat. Be prepared to cancel the gathering if someone is experiencing COVID-19 symptoms or was exposed to someone who tested positive for COVID-19.
• Wear a mask when not eating or drinking, even if others aren't. If you're hosting, have masks on hand for those who didn't bring them.
• Wash your hands upon arrival, and continue washing or sanitizing your hands throughout the gathering.
• Keep at least 6 feet of social distance from those who are not in your household.
• Have one masked person serve food for everyone.
• Try to have as much of the gathering outside as possible.
• Have a shorter gathering than you normally would to cut people's exposure time.
• Pay attention to ventilation. If you're in a private home, open windows. If it's cold outside, turn up the heat and use space heaters to counter the cold. Don't turn on overhead fans. Do turn on bathroom exhaust fans.
• Use paper towels to dry your hands instead of shared hand towels.
• Be mindful of alcohol consumption. Alcohol can alter your judgement and cause you to let your guard down.
• Quarantine again for two weeks if possible. Limit your contact with other people.
• Get a COVID-19 test a few days after the celebration.
• Keep in touch with those who were at the gathering. If you begin feeling COVID-19 symptoms within 14 days, notify the host so they can inform the other guests.
Sacrificing for Each Other
Whatever you decide to do for the holidays, have those conversations now to prevent confusion and pain later.
The holidays have to look different this year. Sacrifices need to be made to stop the spread of COVID-19, prevent chronic conditions caused by the virus and to save lives. A vaccine for all is on the horizon, but until then, we can do the work now to keep each other healthy and help our frontline health care workers.
And if there are people in your life making different choices than you? Be respectful and give each other a little grace. You might have a hard time understanding why your son won't come home for Christmas, or you might think your sister is making a mistake taking her kids to see your mother.
Everyone is making difficult decisions. And after the holidays are over, we're still going to need each other.