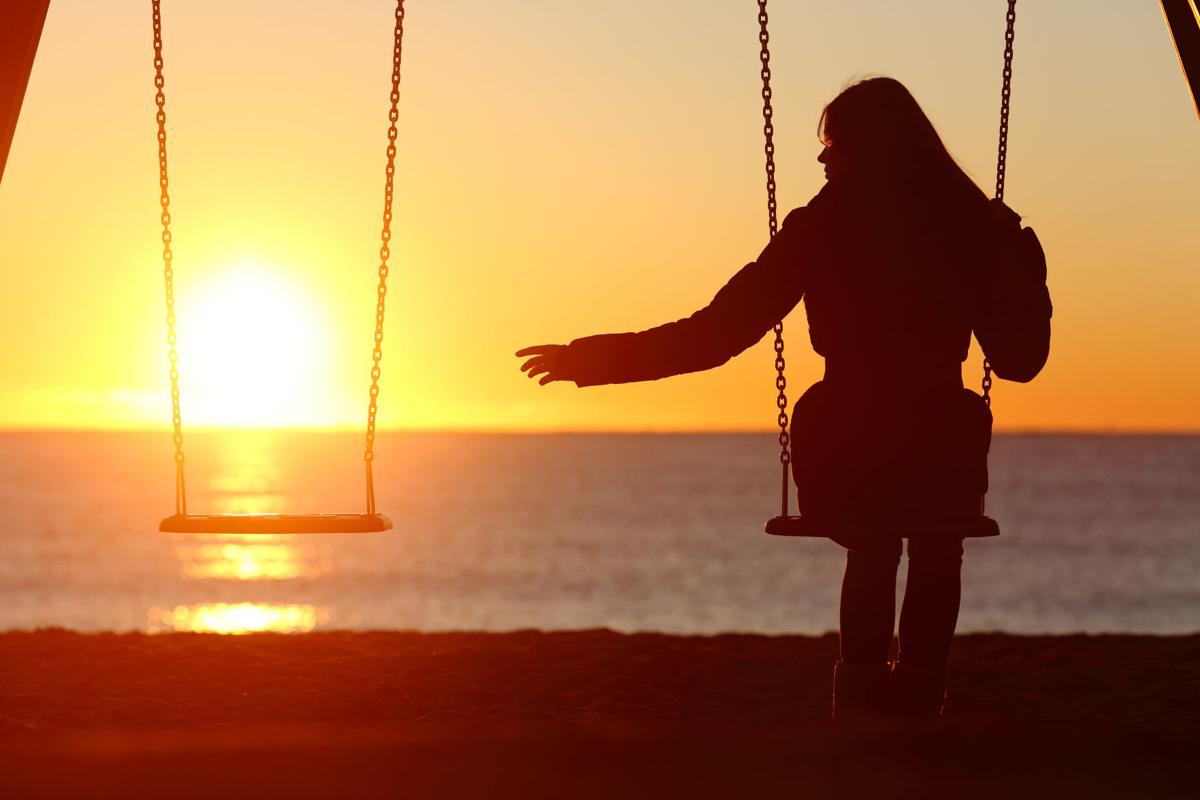 During these trying times, we are all experiencing a form of bereavement.
We have lost some control of our lives as it pertains to where we can go and what we can do to stay safe during the coronavirus pandemic.
At times it is difficult to accept that we have lost control. Hopefully, social distancing, sheltering in place and COVID-19 will be behind us soon. Until then, we are forced to reinvent who we are and what we can control in our lives.
When it comes to bereavement and loneliness, everyone's experience is unique, but the path forward begins in the same place: support from loved ones.
Living with loss
For the bereaved, any period of time can seem like an eternity.
Their life has been turned upside down and they feel as if they have lost all control. They are in uncharted waters so to speak, trying to figure out who they are as an individual with the loss of their loved one.
This is especially true for spouses who were married for many years. Over the years, two do become one. If you see one of them, you usually see both of them.
In most marriages, each person has a role and responsibilities when it comes to the daily operation and organization of the household.
As the spouse, we know what our mate does, but not necessarily how they do it. With the loss, the bereaved now has to figure out how to accomplish the many tasks their loved one may have handled over the years.
Coping with loneliness
Loneliness is one of the most difficult aspects of the bereavement process for someone who is alone in a house they shared with their loved one for the majority of their life.
During the day they have the opportunity to meet with friends, run errands and stay busy with hobbies that keep them occupied.
But when the sun goes down and their partner is no longer there to talk with and share in the day's activities, the loneliness can be overwhelming.
Some tasks can be daunting and intimidating and cause a person to withdraw and isolate themselves.
Offering support
As difficult as it may seem for someone who is struggling, there are friends, relatives and multiple agencies that can offer help, advice and support.
For a family member or a friend, it is essential to understand how difficult it is for most people to reach out and ask for help.
Start by gently asking if there is anything you can assist with and offer assurance that things will be OK. Remind them this is something they do not have to face alone.
Reassure them that there are friends and neighbors who will gladly help, but it starts with them.
Remind them that as hard as it is, they need to share what they are feeling and what things they are having difficulty handling.
It is also essential for family, friends and neighbors to understand this is easier said than done. A simple phone call or a visit helps open the lines of communication with the bereaved.