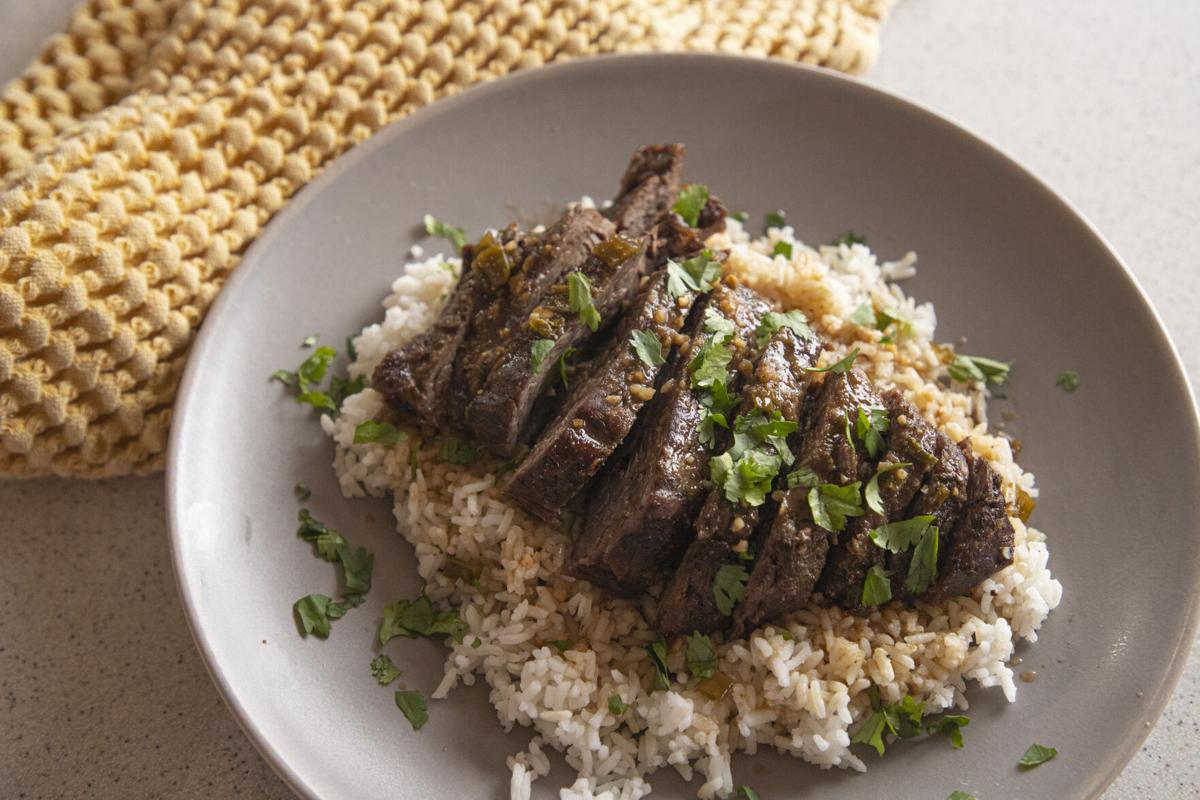 Let this fantastic Certified Piedmontese steak bring you a taste of the Hawaiian Islands. To add to this flavorful experience, add a cool drink to your hand. This Bavette Steak will have your mouth watering.
Ingredients
2 Certified Piedmontese bavette steaks
3 cups unsweetened pineapple juice
⅓ cup low-sodium soy sauce
3 tablespoons garlic (minced)
3 tablespoons green onion (sliced thin)
3 tablespoons brown sugar
Directions
1. Place the Certified Piedmontese beef bavette steak on a baking sheet with a lip.
2. Mix unsweetened pineapple juice, low-sodium soy sauce, minced ginger, minced garlic, sliced green onions, brown sugar and pure sesame oil.
3. Place marinade on the bavette steaks.
4. Let the steaks marinate in the refrigerator for 12 to 24 hours, turning the steak every hour or so to disperse the marinade.
5. Pull the bavette steaks from the refrigerator, leaving the marinade behind.
6. Let the steaks sit at room temperature for one hour.
7. Cook the steaks in the oven at 400 F for 40 minutes.
Real Nebraska beef raised in the Midwest, Certified Piedmontese is a healthier option that's naturally leaner, more tender and flavorful — it's what beef really tastes like. Learn more at piedmontese.com.