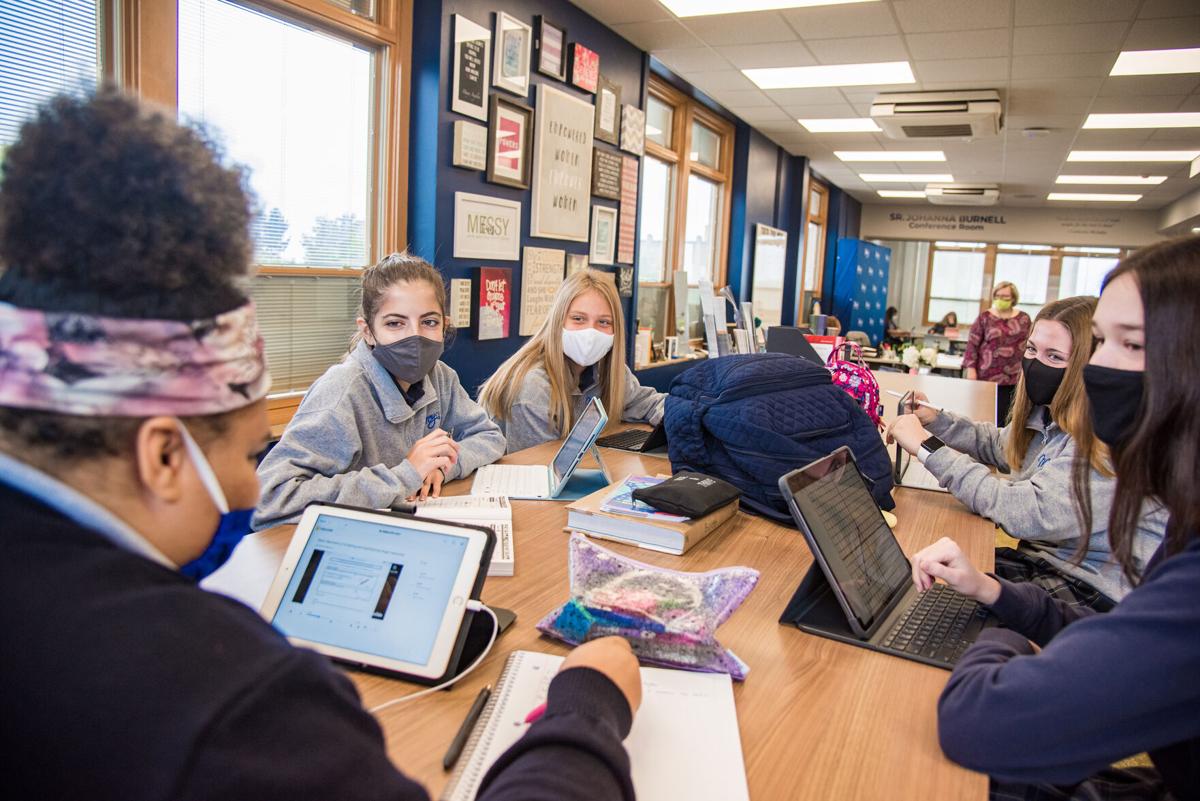 Carolyn Klein, a senior at Omaha Mercy High School, has already received a scholarship to her dream school, Regis University in Denver. Classmate Clare Gonka and her twin sister are going to Creighton University after graduation, also with scholarships.
"We've both dreamed of going to Creighton forever," Gonka said.
Fellow seniors Anou Akot and Stephanie Hernandez, both children of immigrants, will be the first in their families to attend college – destinations to be determined.
"The counselors in our Hannon Family Academic Success Center have done an amazing job," Hernandez said. "Since I am a first-generation student, I would have never known where to start with the college search. As a result of their help, all the schools I've applied to are sending me acceptances."
Empowering young women to reach their full potential – that's a driving force for the teachers and administrators who provide a holistic, faith-based educational experience at Mercy.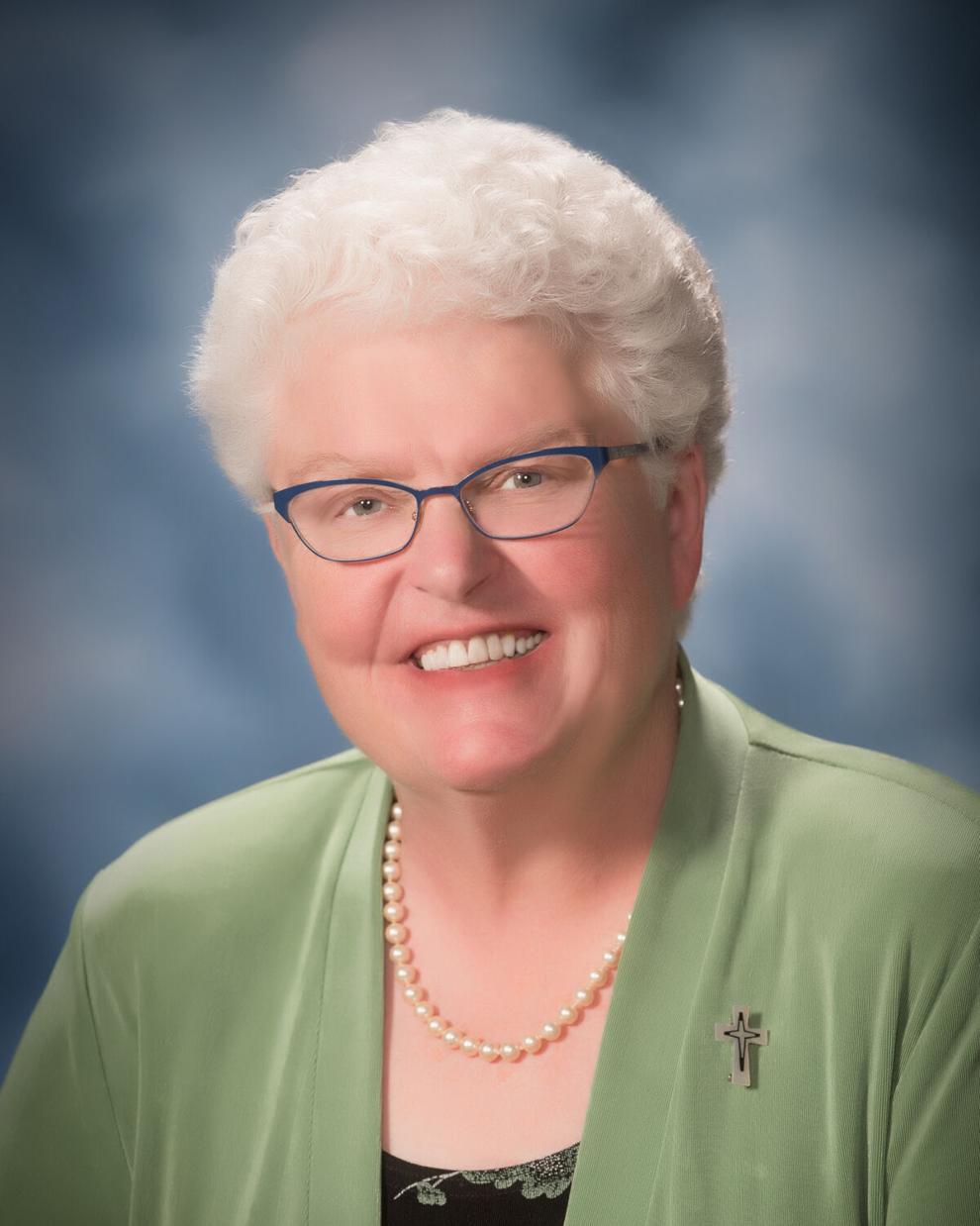 "We, as a community, strongly believe that education is that pathway to becoming who you want to be," said Sr. Delores Hannon, Mercy President.
An all-girls Catholic high school, Mercy welcomes students from every ZIP code in Omaha, representing a variety of socio-economic backgrounds, ethnicities and academic abilities. The school has a 31% diversity rate, the highest of any Omaha Catholic high school.
"The value of diversity is two-fold: you see the richness of differences and the celebration of similarities," said Sr. Hannon. "Whoever you are coming in, you are welcome here. You make our community better by being here."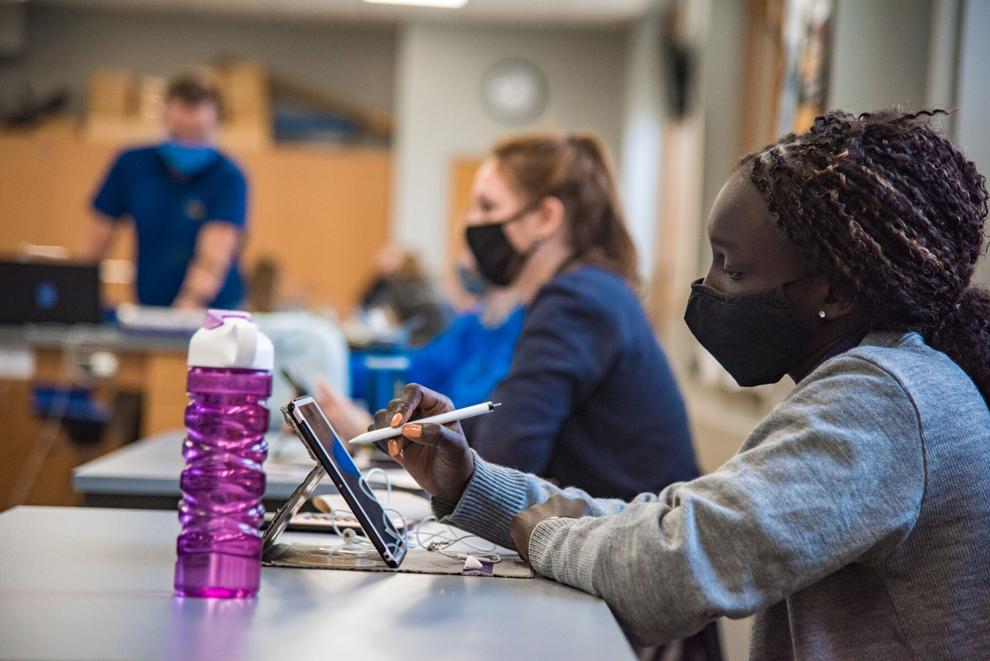 To make a Mercy education accessible, the school offers a unique negotiated tuition program. More than 82% of current students pay an individualized tuition amount based on family income.
The school distributed close to $2 million in tuition assistance in 2019 thanks to concerted fundraising efforts, including Mercy's annual FIESTA. (Typically, an in-person dinner auction, this year's event – FIESTA 2021: Saints and Superheroes – will be held virtually on Saturday, Feb. 20.)
"We're very blessed by all of our generous donors," Sr. Hannon said. "A lot of people understand what our mission at Mercy is and they support it."
Seniors Akot, Gonka, Hernandez and Klein – and the other 80 members of the Class of 2021 – have been steeped in that mission for three-and-a-half years now. They've developed as critical thinkers and compassionate servants with a license to try it all – athletics, theatre, fine arts, clubs, campus ministry, service opportunities and more.
"Mercy has helped me grow into the person I'm starting to become and that's going to benefit me a lot in my future," said Hernandez, who started a bilingual school club, Abriendo Puertas, that all students can join.
So far, members of this senior class have been accepted to a total of 50 colleges and received $4.1 million in scholarships. The entire class of 2020 pursued higher education and acquired close to $9 million in scholarships.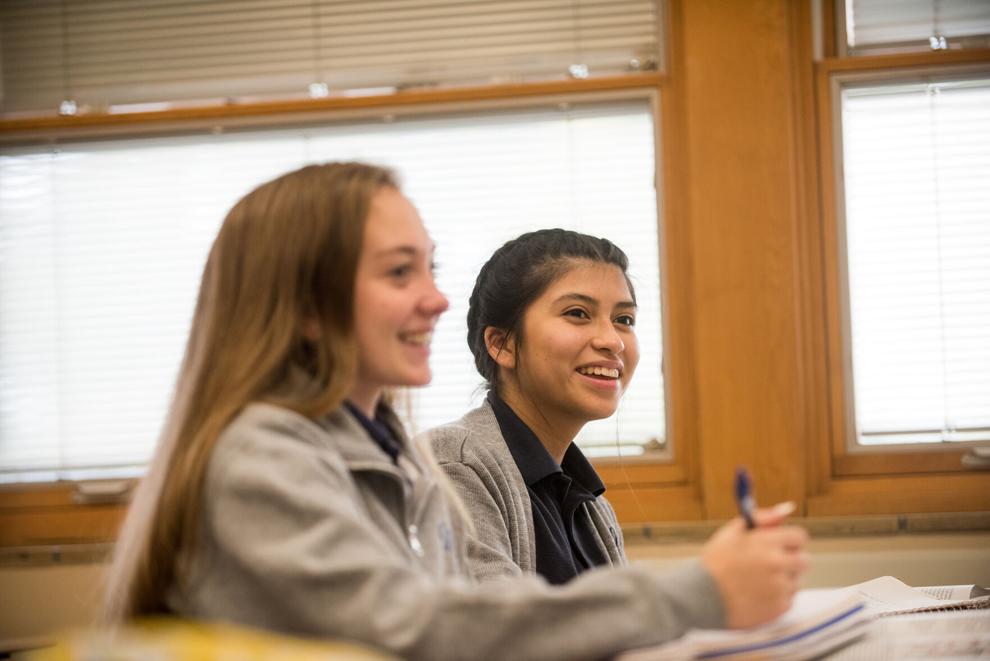 On Saturday, the next class of Mercy students will take the school's Scholarship & Placement Exam. Senior Class President Akot said those incoming freshmen are going to find their place to belong at Mercy.
"We're all-inclusive here. Everyone respects and encourages each other," said Akot, a recipient of the Nebraska School Activities Association's prestigious Believers and Achievers Award. She experienced that encouragement in 2020 when classmates chose her to play Sisters of Mercy founder Catherine McAuley in the school's annual Mercy Day Play.
In her role as one of Mercy's Student Ambassadors, Klein, the Dance Team Captain and Student Council President, makes sure prospective students know the benefits of Mercy's smaller size, including a 13:1 student-teacher ratio.
"All of our teachers know our academic abilities and what we are involved in. You walk through the hallways and you know every face," Klein said. "It's like a community of sisters."