It all started with one location in Papillion. Two high school friends from Omaha, now both doctors, took a chance on a place called Milan Laser Aesthetics. The company was for sale and offered over 10 different medspa treatments such as laser hair removal, botox, fillers, and lipo laser — they even sold makeup. The friends, doctors Shikhar Saxena and Abe Schumacher, look back on their early endeavors and laugh.
"Why were we trying to sell makeup?" joked Dr. Shikhar Saxena, co-founder and CEO of Milan Laser Hair Removal.
But they did tap into a frustration felt by consumers who were tired of the subpar laser hair removal results that were common in the industry. The unfortunate status quo at the time was treatment packages that wouldn't deliver the results people wanted with one purchase—they were putting people into a cycle of purchasing extra treatment sessions or paying endless touch-up fees.
Schumacher and Saxena recognized this common frustration among new clients as an opportunity to set themselves apart, so they set out to become leaders in the accelerating laser hair removal arena by delivering exceptional results and transparent pricing.
"Most laser hair removal companies make you pay for each session and only give you a certain amount of treatments, so the results just aren't there," explained Dr. Abe Schumacher, co-founder and co-executive chairman at Milan Laser. "Milan changed the game by offering unlimited treatments at one affordable price, so clients don't have to worry about running out of treatments before achieving their hair-free goals. One price gives them all of the treatments they'll ever need, and their results are guaranteed for life."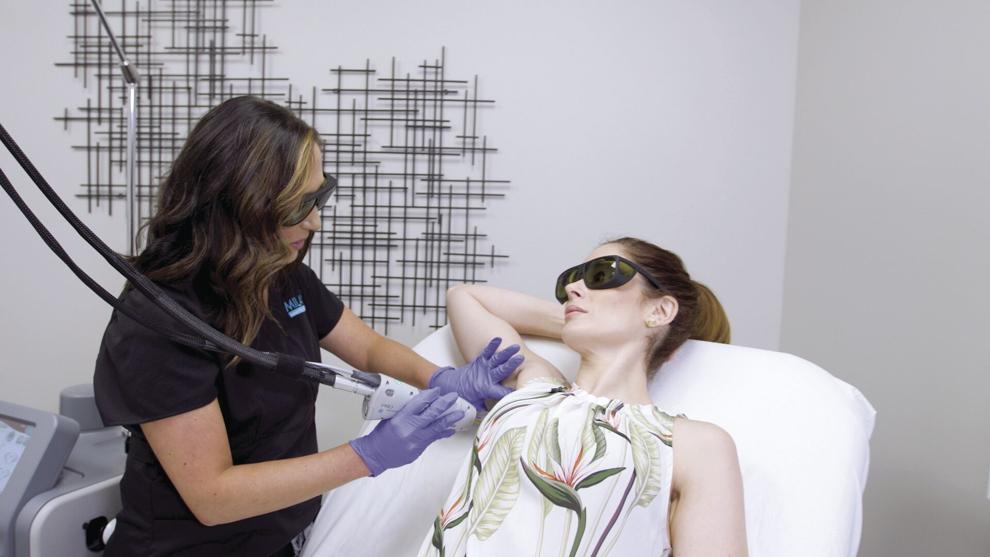 "We wanted to deliver a personalized, world-class experience in laser hair removal," explained Saxena. "It was what performed best for us, so we simplified the process and became the best at it."
The duo used their medical backgrounds and experience in the field to create their proprietary treatment protocol—which is still in place today and continuously refined with new data—to deliver the results people wanted as quickly and safely as possible. They did this all while working almost every job in the original clinic, including sales manager and front desk receptionist.
Fast forward nine years: Milan Laser Hair Removal is on track to have 150 clinics open around the country. But even with locations in big cities like Chicago, Atlanta, Salt Lake City, Houston and Nashville, the company is staying true to its Nebraska roots by having the corporate headquarters in Omaha.
Throughout the years, Milan has moved from a humble clinic with a team of three to a premier laser hair removal provider with more than 900 employees nationally.
Their corporate headquarters, in west Omaha, house teams ranging from IT and marketing to the client coordinator team responsible for answering questions, educating people about laser hair removal, and booking consultations for clients at clinics around the country. As part of the company's massive growth, an operations officer was hired to oversee the clinics. Colleen Papek, native South Omahan and former vice president and director of stores at Younkers, joined the Milan team as chief operations officer in 2018.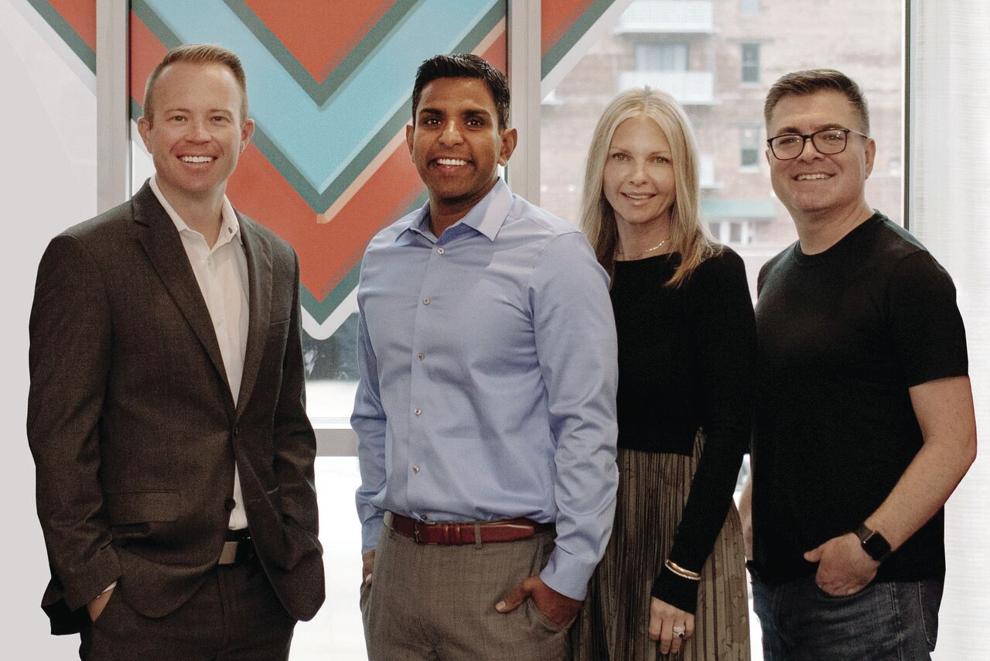 "I was captivated by Abe and Shikhar's vision," Papek recalls. "I remember asking myself, 'Is this too good to be true?' But it wasn't—I knew I had to be part of this. Every day I'm so grateful to be on a team with highly motivated individuals who live out our core values."
"We've grown a lot over the last few years, but our mission remains the same—and it's at the heart of everything we do at Milan," emphasized Papek. "Our goal is to deliver the best results in the industry while providing an exceptional customer experience for every client no matter which location they visit for treatments, and that means having a team of experts leading the way at the clinics as well as at our corporate headquarters."
Milan has always had a strong medical foundation, being founded by two medical doctors, and that continues today with large-scale medical oversight in the clinics and at headquarters.
"Our clients can always rest easy knowing they're getting treated by experts," said Saxena. "Not only are they getting the most effective treatments, but they're also getting them done safely."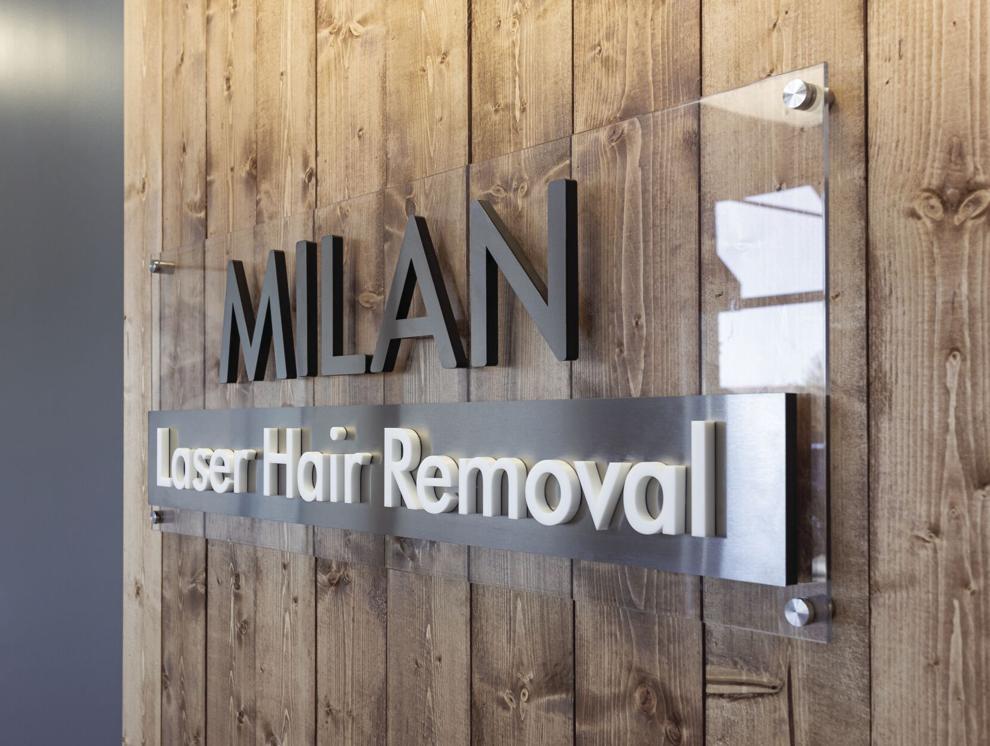 As Milan's footprint continues to expand, so does its reputation. The company emphasizes the importance of client feedback and believes the clients' results speak for themselves.
"We know we have the best people working for Milan, and our online reviews reiterate that," Schumacher said. "From the clinic cleanliness and professionalism to the results and relationships our clinic teams build with their clients, it's incredible."
And speaking of online, if you search "laser hair removal," Milan is at the top of the pack. The conversation around laser hair removal has evolved over the last few years, and that's in large part due to Milan's marketing team led by Phillip Koenig. Koenig is originally from Gretna but spent nearly 20 years helping grow successful start-ups in Minneapolis. In 2016, he was asked to return to Omaha to help Milan take the next step in changing the laser hair removal industry.
"There's a lot of misinformation and myths out there about laser hair removal, which has led a lot of people to think laser hair removal isn't an option for them, but we've changed that perception," said Phillip Koenig, Chief Marketing Officer at Milan Laser. "We have content that highlights the benefits of laser hair removal for bodybuilders, the transgender community, people with various medical conditions like PCOS, and people with darker skin tones—many people of color have been told that laser hair removal doesn't work for them. Milan is proactively changing the conversation about laser hair removal throughout the nation."
We don't coast. We innovate. We don't settle. We grow … and inspire a team of leaders.