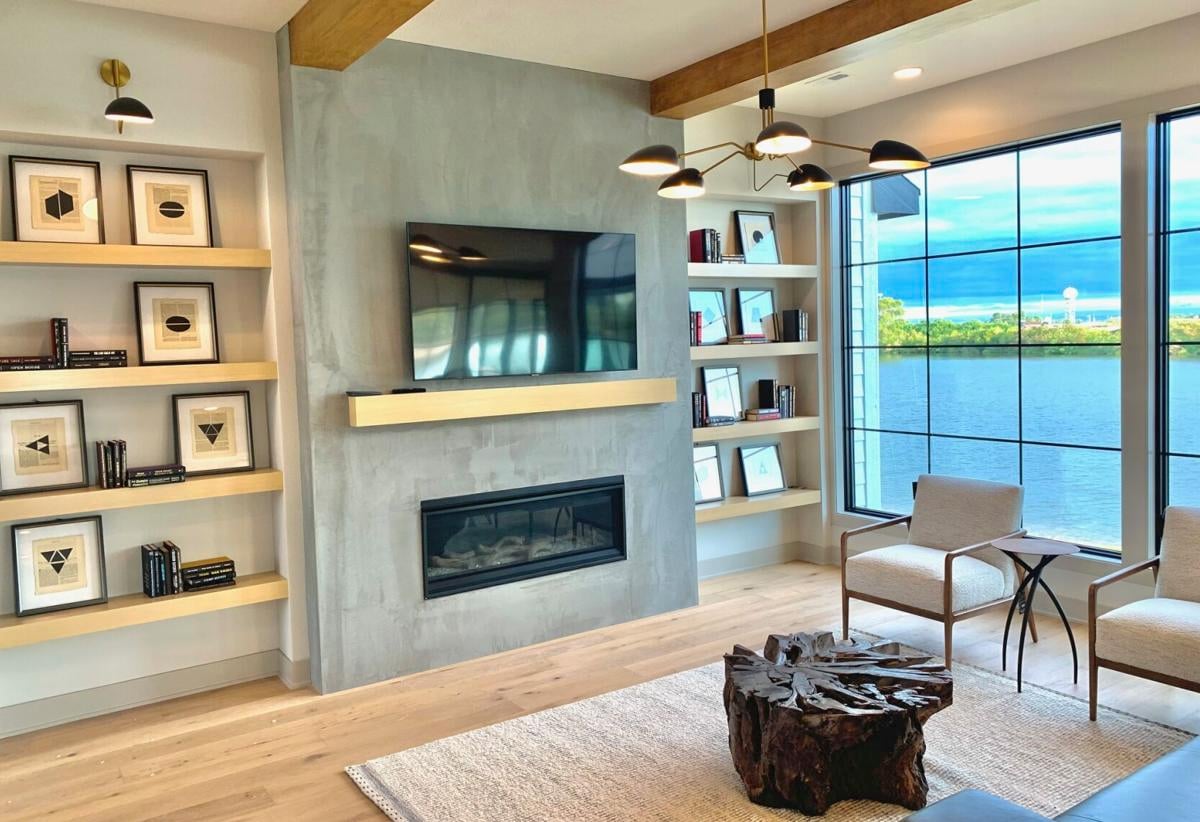 Lake life is a great life, and visitors to the 2021 Street of Dreams will see for themselves how good it can be.
"We may not have mountains or oceans in Nebraska, but we have great sand-bottom lakes with sandy beaches. I can't think of a better place to live," says Bob Hampton, whose Flatwater Lake development near Valley is the site of this year's annual event presented by the Metro Omaha Builders Association.
Visitors to the Street of Dreams – which runs Sept. 11-26 – can tour seven lakefront homes, ranging from $825,000 to $1.4 million. Returning the Street of Dreams to a lakefront location was by choice, said Jaylene Eilenstine, MOBA's executive director. "After the past two years we've lived through, people want to be out and about – and that means on the water."
Eilenstine encouraged visitors to take note of how each Street of Dreams home has its own personality. "Our builders have done a phenomenal job. You can't help but picture yourself living here."
A look inside the Street of Dreams
Matt Kronaizl suggests the master bedroom in his 3,400-square foot, 1½-story Street of Dreams home is a good place to start imagining the "what if."
The corner window provides a memorable view down the channel of the lake. The custom-built home, with four bedrooms and five bathrooms, features a loft designed especially for the owner who works odd hours and doesn't want to disturb his family when he does. The garage, which features cabinets and a bathroom, opens to the backyard patio.
The design provides a bonus: "It keeps sand out of the house," said Kronaizl, who with his wife, Tamarah, own Sierra Homes. The tiered patios include a bocce ball court and a fire pit.
Greg Frazell of G. Lee Homes describes his first of two Street of Dreams homes as West Coast modern.
"It's edgy. It takes advantage of the views to the front and the rear of the home," Frazell said.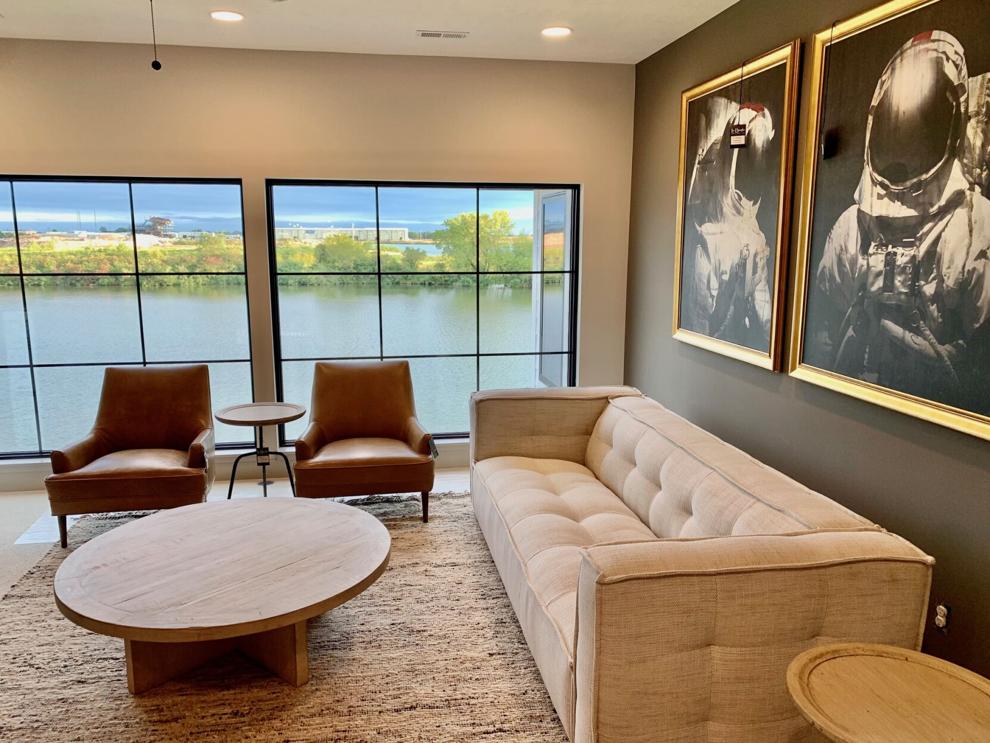 The 2,800-square-foot, 1½-story custom-built home includes a recording studio and a private space for children that is separate from spaces for work and entertaining. It also includes three bedrooms and three bathrooms. Notice the solar panels, which have battery back-ups. "It's a smart home. It's truly built off the grid."
Frazell encourages visitors to his other Street of Dreams home not to be misled by its square footage (1,955). The home may appear unassuming from the outside, he said, but inside, the rooms seem to go on forever. This ranch retreat, which provides a panoramic view of the lake, features two bedrooms on one side and the master bedroom on the other.
Look for the lanai (a roofed open-sided patio, porch or veranda) with its built-in grill and motorized screens for privacy. "It's a great place just to hang out."
Because location always is key when deciding where to buy a home, Hampton suggests that the Flatwater Lake development, with 135 lots, is in a prime location. It's 15 minutes away from Village Pointe shopping mall, with easy access to West Maple and West Center Roads. The development sits in the DC West Community Schools District.
For more information about the 2021 Street of Dreams, visit moba.com.