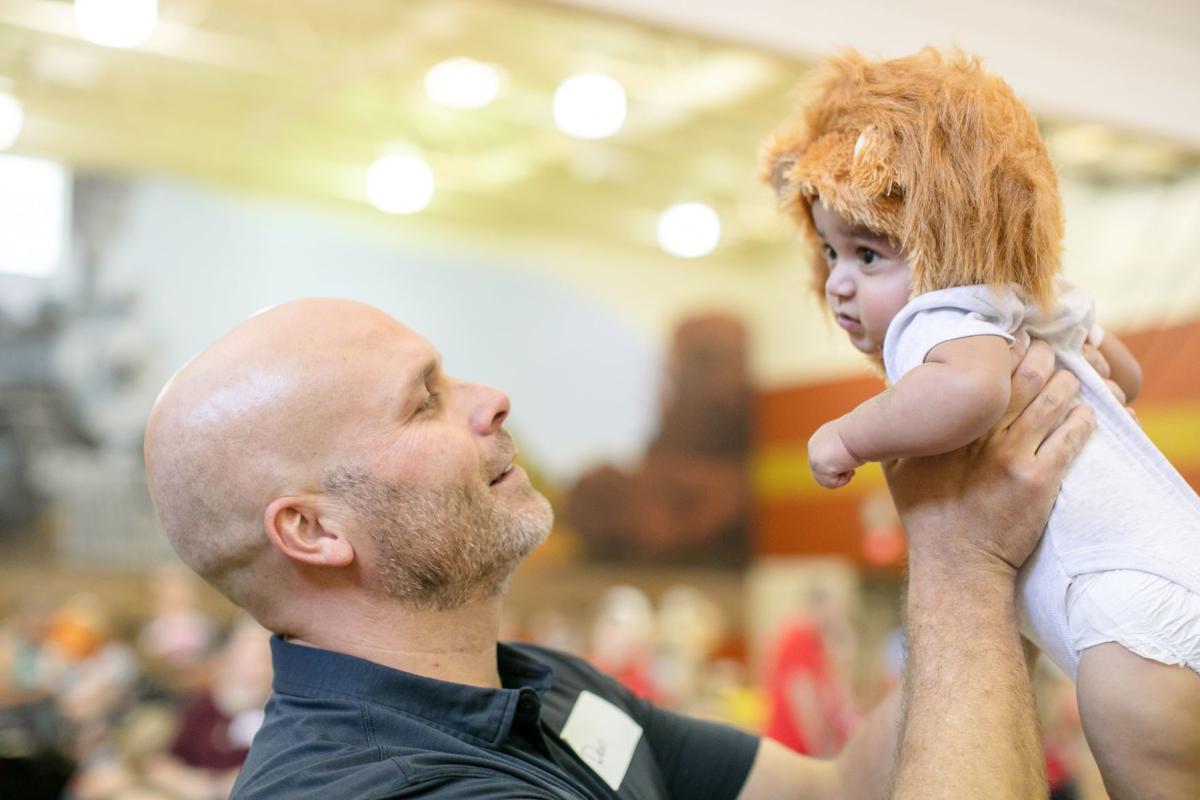 A health care campus devoted to women's health in west Omaha seemed like a far-fetched idea to many in the Omaha community when Methodist Health System announced the endeavor.
Ten years ago Sunday, Methodist Women's Hospital opened its doors, and as the saying goes: "If you build it, they will come." It has become a destination for women's health, with specialties and services developed specifically from needs voiced by the community.
"The vision for such a campus is truly a tribute to the health system leadership and board members at the time," said Steve Goeser, president and CEO for Methodist Health System. "I was honored to be part of that process. We did our homework. Not only did we seek out health systems in other U.S. cities that had successfully launched women's campuses, but we also wanted the feedback from our own community. What did they want and need in a facility like this? That hard work and planning has certainly paid off — not only for Methodist but also the Omaha community."
The first baby born at Methodist Women's Hospital arrived bright and early on June 21, 2010. Jaclyn and Mike Hoffman welcomed baby Hayden at 5:30 a.m. Methodist Physicians Clinic OB/GYN Tifany Somer-Shely, MD, had the honor of delivering what would be the first of over 3,300 babies that inaugural year.
If every baby born at Methodist Women's Hospital over the last 10 years — nearly 47,000 — were gathered in one place, they would make up the fifth largest city in Nebraska.
"We certainly thought the hospital would be a success, given its proximity to growing families residing in west Omaha," said Josie Abboud, president and CEO of Methodist Hospital and Methodist Women's Hospital. "We are grateful that so many families from across the region have trusted us with such an amazing life moment. Our staff does an outstanding job making each of those experiences as unique and special as the families we care for."
Some of the babies born require an extra level of care, which the hospital is able to provide with its Level III Neonatal Intensive Care Unit (NICU). Having recently undergone a $20 million expansion, the NICU is able to accommodate 51 babies under the supervision of exceptional NICU physicians, nurses and staff. The 14,000-square-foot addition was made possible through more than $19 million in gifts from 2,400 donors.
Births are significant part of the campus, but the hospital also provides emergency services for men, women and children, including care for broken bones, bumps, bruises, strokes, heart attacks and sexual assaults. Nearly 83,000 patients have been cared for after entering the emergency department doors.
In addition to cesarean sections, other surgical procedures and imaging services are available. The attached medical office building offers a full scope of medical care and includes OB/GYNs, pediatricians, internal and family medicine specialists, physical therapists, urogynecologists, maternal-fetal medicine specialists, reproductive health specialists, plastic surgery, skin renewal services, mammography, and gynecologic oncologists.
Capitalizing on the success of the Women's Hospital campus, Methodist is currently expanding its innovative approach to women's health in Council Bluffs and western Iowa with the opening of the new Methodist Jennie Edmundson Medical Plaza, which features a floor devoted to women's health. In addition, the completion of the fifth-floor project at Methodist Jennie Edmundson Hospital later this year will result in a new birth experience for families.
"Celebrating 10 years of caring for the community is a tremendous accomplishment," Abboud said. "We thank all those who have helped us celebrate this milestone by sharing their milestone moments with us. We are indeed grateful."