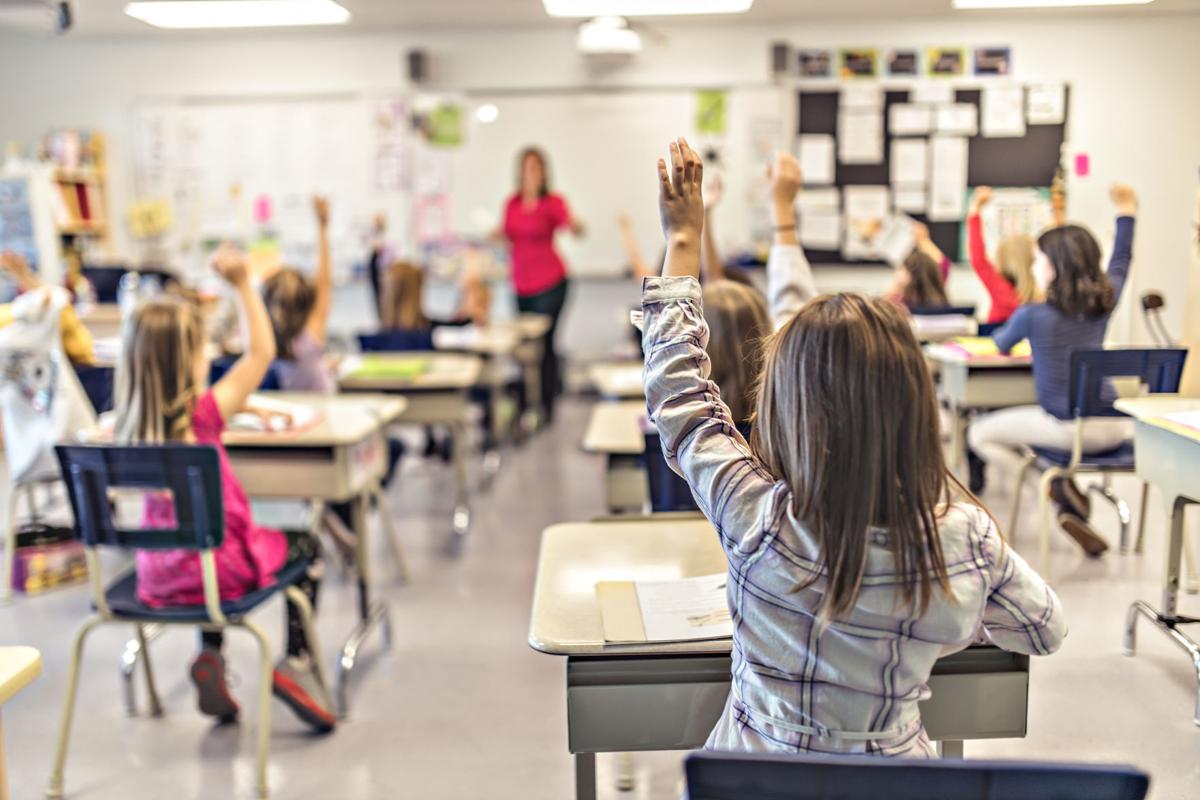 Midland University is one of the only master's programs offering a unique National Board Certification preparation for teachers who want to drastically improve their students' learning and achievement.
As of 2019, the total number of National Board Certified (NBC) teachers in Nebraska was 131, compared to other states like Washington with 11,366 and Illinois with 6,708.
The reason for this low number of NBC teachers in Nebraska is due to the lack of promotion of this credential within the state, said Sara Tiedeman, the dean of the Walker School of Education at Midland University.
"Nebraska has very few programs supporting NBC teachers and often teachers find this rigorous certification intimidating to do outside of a support group," said Tiedeman. "However, more districts than ever are recognizing the value of NBC teachers and rewarding teachers for obtaining it."
A decade of research shows that students of Board-certified teachers learn more than their peers without Board-certified teachers, according to the National Board for Teaching Standards.
"Board certification can also enable teachers to take on leadership roles — such as mentoring, leading professional development efforts, and advocating for policy changes — that allow them to advance their careers while staying in the classroom," said Tiedeman.
For teachers like Jennifer Ortman, a sixth-grade teacher at Liberty Elementary in Omaha, the decision to get a master's degree in education with a National Board Certification concentration from Midland University was something that propelled her to become a teacher leader in her school.
"When I began teaching sixth grade, my students came to me with diverse needs in all areas: academic, social/emotional, and behavioral," said Ortman. "I knew I needed to be better for my students and gain new skills to best serve them."
According to the Nebraska Department of Education, teachers who hold a valid certificate from the National Board for Professional Teaching Standards are eligible for Master Teacher status and qualify for a Professional Teaching certificate.
"Teachers who complete a M.Ed. degree move up the pay scale and many districts offer bonus incentives for NBC annually," said Tiedeman. "Teachers often state that the process and certification greatly increase their self-confidence as a teacher and validate their practice."
By allowing teachers to choose from 25 certificate areas, 16 disciplines, and four developmental levels, board certification allows teachers to demonstrate their skills and increase the learning of their students.
"The process of becoming board-certified pushes you as an educator in many ways I've never experienced before and opened my eyes to opportunities to serve others I had not previously thought about," said Ortman.
With around 125,000 teachers across the U.S. who have achieved board certification, Ortman will soon become one of the few teachers who represent Nebraska.
Her plans for the coming year are to focus on utilizing her newfound skills and spreading the word about her experience.
Throughout the school year, Ortman said, she has seen a significant increase in her students' achievement based on their fall to spring Measures of Academic Progress (MAP) testing. Ortman also said she has seen an improvement in her English Learner students' English Language Proficiency Assessment (ELPA) scores.
"We can help all students be successful," said Ortman. "I have seen that firsthand and know that my training to become board-certified played a huge part in helping me help my students."
The Walker School of Education at Midland University prepares culturally responsive educators who demonstrate the knowledge, skills and dispositions needed to build a culture of learning, understand content, plan and deliver effective instruction, support ALL learners, and model professionalism. Midland offers a variety of graduate and undergraduate level offerings for educators including a Master of Education and several graduate level endorsements for those holding a teaching certification, and a teacher career ladder program for any student wanting to earn a teaching certificate.
Be the first to know
Get local news delivered to your inbox!