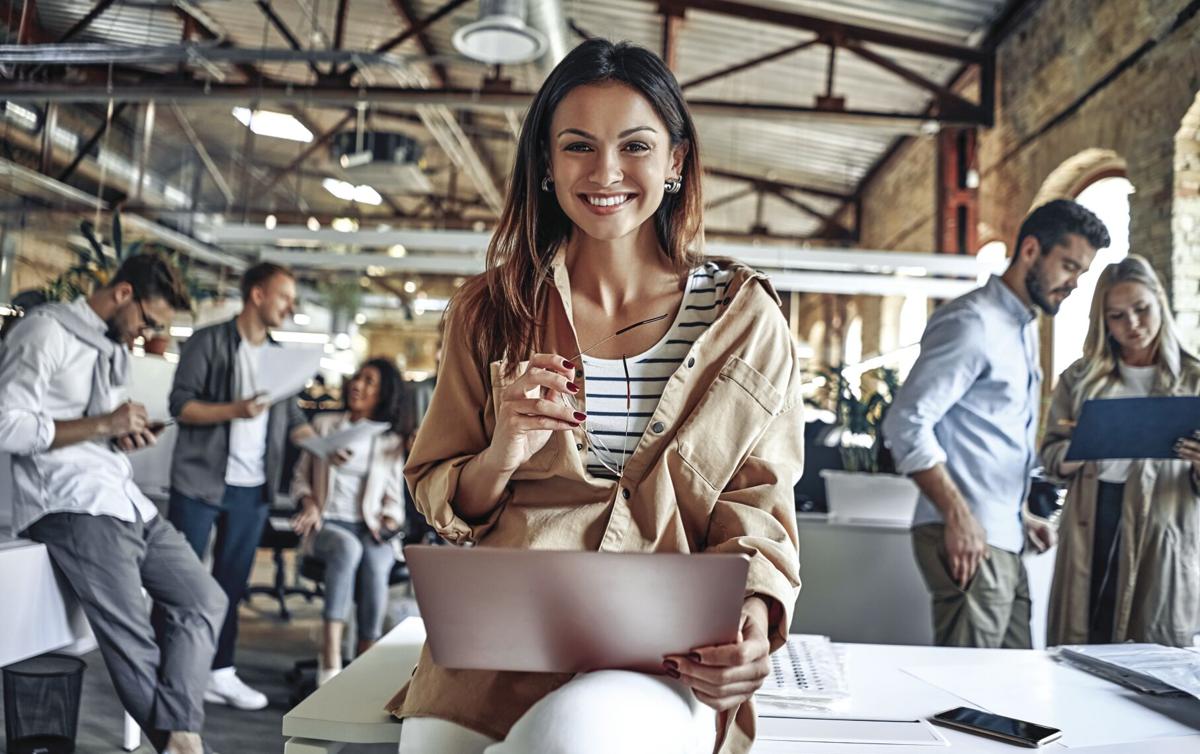 There are 21 states where consumers and employees are protected from being denied jobs, housing and services based upon perceived sexual orientation/gender identity.
Nebraska is not one of those states.
To compete, Nebraska businesses need our state to be among the best places to do business, work and live.
Nebraska Competes is a nonpartisan coalition of businesses committed to achieving nondiscrimination policies at the community and state levels in order to attract the best talent, to increase business-to-business and business-to-consumer relationships, and to grow Nebraska's economy.
"Everyone wins when employee diversity is embraced and honored," says Max Larsen, Nebraska Competes Advisory Board member. 
"Inclusive work environments help keep employees engaged in the business's mission. In turn, engaged employees help the business prosper through providing great services and building better products." 
Discriminatory laws can drive away the top talent Nebraska needs to fill 21st century jobs.
"In order for Nebraska and Hudl to attract and retain the top tech talent we all need, we have to act," says Kyle Murphy, vice president for people and corporate communications for Hudl. "By joining Nebraska Competes, we send a clear message to our current and future LGBTQ+ employees that we support you. And, we'll go further to help influence and lead other businesses to adopt a more inclusive mindset statewide."
Treating LGBT people fairly and welcoming them warmly costs nothing and would change our state's brand for the better, while creating quantifiable, long-term economic benefits.
"All people should be treated fairly and equally and have their work and merit serve as the basis of reward – not other factors such as sexual orientation or gender identity," says Kaylie Hogan-Schnittker, director of talent strategy for the Lincoln Partnership for Economic Development. "By signing on to Nebraska Competes these companies are setting an example across the state in celebrating inclusivity and being a community that embraces people as their most authentic selves. We look forward to the positive impact Nebraska Competes provides the business community."
"Inclusion and nondiscrimination are viewed as an expectation by the majority of young talent. Today, young job seekers search for communities and employers that reflect their values," says Kayla Meyer coordinator for the Lincoln Chamber of Commerce's Young Professionals group. "Nebraska Competes' businesses show this talent that they step up to protect their employees and make sure they feel appreciated in their journey to reach their full potential. It is an important component of talent acquisition and retention not just today but certainly in the future. We're excited to use Nebraska Competes as an attraction and retention tool." 
WELCOME VISITORS
● 47% of meeting and convention planners say they will "absolutely avoid" booking meetings in states that pass anti-LGBT legislation (Meetings & Conventions Magazine)
● 1 BILLION: number of negative social media posts about Indiana's stance on LGBT rights in just 30 days in 2015
● $100 MILLION: cost to the North Carolina economy due to the relocation of the 2017 All-Star Game from Charlotte to New Orleans
STRENGTHEN THE ECONOMY
● $1 BILLION: Facebook's investment in a new data center in Fort Worth; executives cited the city's LGBT-inclusive non-discrimination law as part of their decision
● 2,000+ new jobs lost due to canceled corporate investments in North Carolina over LGBT issues
● $600 MILLION: five-year economic damage to hotel and meetings industry in the Atlanta metro area if anti-LGBT legislation had been signed into law, as estimated by the Metro Atlanta Chamber of Commerce
ATTRACT TALENT
When recruiting top talent, a welcoming stance toward LGBT people matters — not just for LGBT workers, but for recruiting all talented workers.
● 75%: Millennials will make up 75% of the U.S. workforce by 2030 (Bureau of Labor Statistics)
● 79% of non-LGBT millennials want to see workplace nondiscrimination for their peers
● 30% states with LGBT-inclusive nondiscrimination protections attract large numbers of inventors, who in turn produce 30% more patents than their peers (Harvard Business Review)
Businesses are watching state legislatures. They are investing in states with laws that foster diversity, inclusion and a robust workforce. And states that sanction LGBT discrimination simply cannot compete.
LGBT nondiscrimination protections are an investment in stronger communities and a stronger economy.