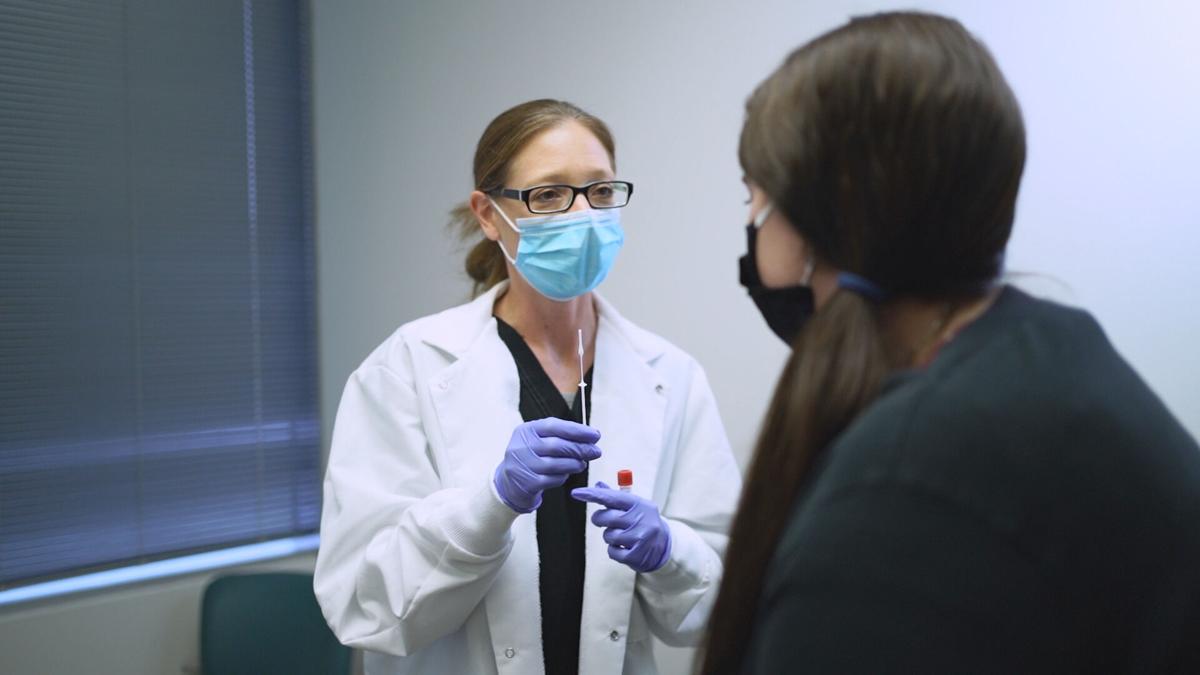 A visit to any pharmacy provides consumers with a glimpse of the many prescription and over-the-counter drugs – Celebrex, Zydena and Oxybutynin are examples – that QCR's clinical trials have helped bring to market.
"It could be trials for the COVID vaccine or flu vaccines. It could be an over-the-counter drug that improves our quality of life," said Senaca Harrison, QCR's chief executive officer. "It's what we do – every day."
On any given day, Harrison said, QCR's 25 employees are conducting 15 or more clinical trials for companies unfamiliar to the public and those that are household names, including Pfizer and Moderna. QCR helps ensure these products are safe and ready for use, he said.
QCR is currently conducting five trials to benefit people who test positive for COVID-19 but were not hospitalized. One trial is studying a test that detects the virus by saliva rather than through a nasal swab. The product, Harrison said, ultimately could be available at Walgreens and CVS pharmacies.
"We have the ability to help people – a lot of people," he said. "It's humbling. We're just doing our part."
Their part means recruiting study participants and ensuring each meets the criteria to provide accurate results. Each study is facilitated by a physician who acts as principal investigator and a nurse coordinator. Pharmaceutical companies set the criteria for participation in a trial and train the investigator and coordinator to conduct it.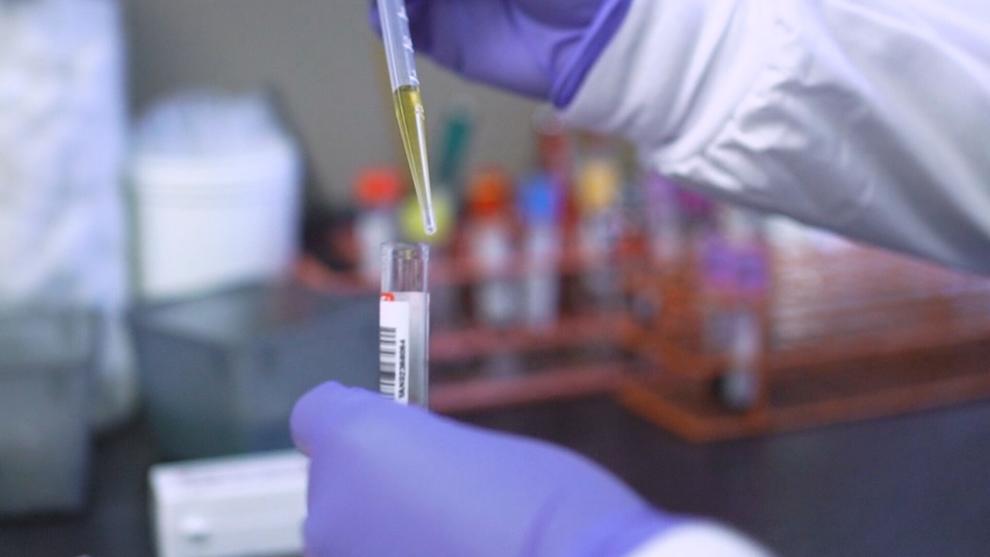 QCR conducts Phase I through Phase IV studies for pharmaceutical companies. The number of participants typically is smaller for Phase I and II trials (dozens) and much larger for Phase III and IV trials (thousands).
Staffers were ready when Pfizer contracted with the Omaha-based company for a 300-subject trial for its COVID-19 vaccination. This trial came with an obvious need for expediency, Harrison said. Typical time for data collection and processing went from weeks, he said, to a week or days.
The study drew participants from an 80-mile radius and three states. Harrison said most participants were surprised they would be paid. "They were shocked there was compensation. They told me time and again they just wanted to help," Harrison said. "It was reassuring."
For its part, Harrison said, QCR was honored to be involved.
"This is groundbreaking. This is something that has never been done this fast. We're just happy to be a part of it."
From screening to results, trials put safety first 
Quality Clinical Research's promise to participants in the medical research trials it conducts is that "Your health and safety is paramount."
Before participants are approved for a trial, they are extensively screened to ensure their safety and to confirm they qualify.
"Our screening process is detailed and rigorous. It's almost designed to screen a patient out," said Seneca Harrison, QCR's chief executive officer. "There's no qualifying at 90 or 95%. You must be 100% qualified."
Screening involves reviews of a participant's medical and pharmaceutical records, a medical examination and other tests.
QCR taps into its database of 10,000 patients when seeking trial participants, said Danielle Butler, quality control specialist. The company uses TV and radio advertisements for recruitment, she said, but often attracts participants through referrals.
So why do people participate in clinical trials? Some participate because they have access to emerging medical treatments or have exhausted all other avenues for care. Some participate for the compensation or free medications they receive.
"Some just want to help people," Butler said.