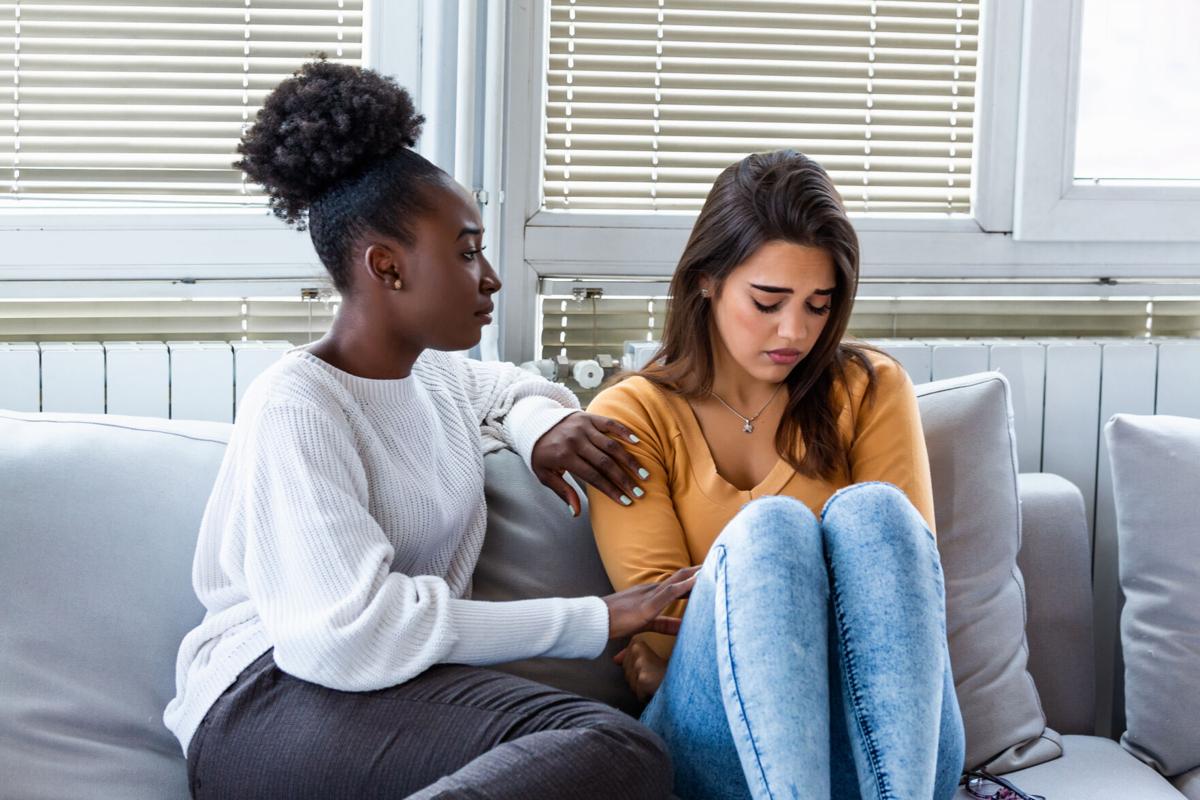 When you are grieving a loss, it is normal to have questions and to wonder what to expect as you move through the grieving process.
You may wonder why you have certain emotions, or if it is normal to have the thoughts and feelings you're having. You may ask yourself, "Am I supposed to be feeling this way?" "Why are others not affected as much as me? or "How much grief am I supposed to be feeling at this point?"
It becomes easy to compare your way of grieving with another person's way of grieving. It's important to understand that grieving is a personal journey and that everyone's grief is unique to themselves.
One of the most difficult things to accept is that grief can be difficult, and the feelings associated with it vary significantly from person to person. The symptoms of grief can last for weeks, months or even years.
You will have good days and bad days. Your feelings are valid, and you have a right to grieve however you want. Just remember: people are there to help; don't drive them away.
Understanding grief
Much has been written about the different stages of grief.
Anyone struggling with a loss and grief should read, read and read some more. In the early days and months following the death of a loved one, it may be difficult to read, digest and understand what you have read. Later on, if you go back and re-read the same material it starts making sense.
It isn't mandatory that you feel or experience everything you read about the grieving process. In addition to attending support groups, you should read articles and books from different authors for different perspectives. What resonates with each person will differ from author to author, and where they are in their grieving process.
Rebuilding life
Grief is a process, but it is not all about feeling overwhelmed or distressed.
There comes a time in the journey of grief when working through changes and learning to rebuild life begins to occur. As the emotions associated with the grieving process begin to settle and the mental strain of the initial part of grief begins to ease, it becomes easier to work through feelings and to seek solutions for managing grief and life in general. During this stage, you may begin to set goals for the future.
Keep in mind, although this stage is related to grief, it is more about the bereaved person beginning to have a sense of control over his/her life again. Life begins to feel less tumultuous and focusing on physical and mental well-being seems less daunting.
Acceptance and hope
Hope and acceptance provide us an opportunity to acknowledge how the loss has affected you, and to reflect upon what the person meant to you.
Although emotions are hard to predict, you are now less likely to feel angry about the loss and you have come to realize that bargaining is not effective. It is the last step toward rebuilding your life.
Accepting a loss does not mean you cannot acknowledge the loss occurred. However, it's OK to take the opportunity and deal with the reality of the event that caused the grief, to learn ways to cope with emotions associated with it and to move forward.
Acceptance and hope do not mean that every day will be happy or that moments of grief will not happen again. It does, however, offer promise of better days ahead.