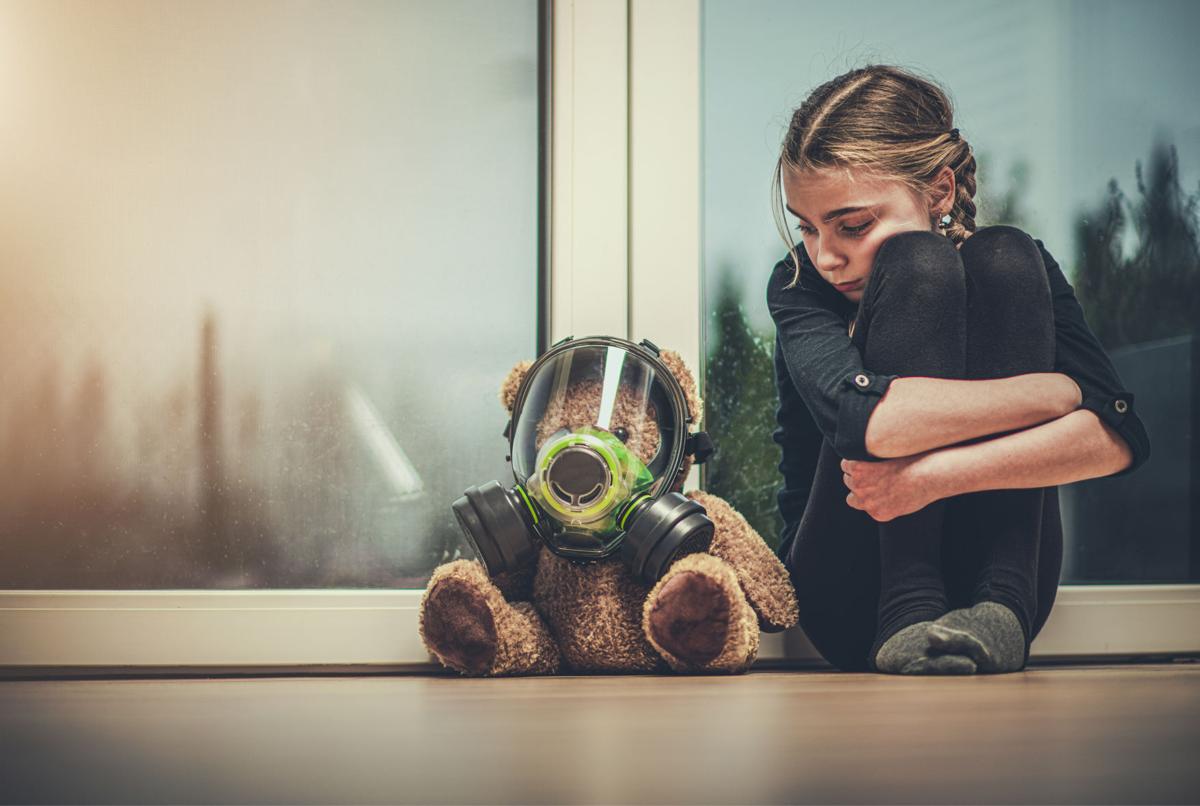 Trauma, an emotional response to an intense event that threatens or causes harm, leaves in its wake a host of emotions and physical reactions that exist long after the event is over.
For many, especially children, the constant stream of information coming in about COVID-19 can bring on feelings of uncertainty and fear. These feelings may serve as a reminder of their trauma and may cause them to relive those traumatic events.
Trauma reminders can be people, places, things, situations, actions, smells, sounds and feelings (like a renewed sadness or fear) among many others; COVID-19 has impacted each of these as well as other areas. The efforts made to keep people safe and healthy, though necessary, may have an unintentional negative impact on these individuals.
This pandemic will have its own unique, and possibly traumatic, impact on individuals and though they will not be predicated here, they are important to consider. What follows is information and strategies parents can use to help their children with traumatic history process and thrive through both their past trauma and the obstacles we are facing today.
Children react to trauma, anxiety, and stress differently than adults. Their reactions may fluctuate from one day to the next and may be unlike those reactions by other children. Their reactions may be subtle or obvious and vary in degree of severity.
Older children, or teenagers, may exhibit disruptive, disrespectful, or destructive behaviors, while younger children may cling more to their caregiver or show behavior regression, like bed wetting after having learned to use the toilet. Some children may cry unexpectedly or without reason, withdraw from people they care about or are hyperactive and have trouble focusing.
It may be hard to identify the exact thing that is reminding them of their previous trauma. Differentiating between a trauma related response/behavior versus a newly developed social-distance/COVID-19 behavior may be tough, but there are strategies parents can use to help their children process their past trauma while overcoming the current adverse conditions.
Parental strategies include the following:
• Reassure your child or teen that they are safe – Let them know they can share their feelings and emotions; share your own feelings and how you deal with them to help them feel safe.
• Talk to your children – do not make assumptions about what they may know or understand. Use developmentally appropriate language to describe current events, their previous experience, and how the two may be linked.
• Keep to the routines as much as you can – lack of structure can be very uncomfortable for children and threatens their level of felt safety.
• Control exposure to news coverage – stick to the trusted sources regarding current news coverage and limit the exposure you and your family have to this information, including social media. Children can easily misinterpret what they hear.
• Seek help – Though you may not be able to meet them in person, be brave in utilizing other forms to communicate with support professionals if you can, even if that means just a phone call.
Be the first to know
Get local news delivered to your inbox!