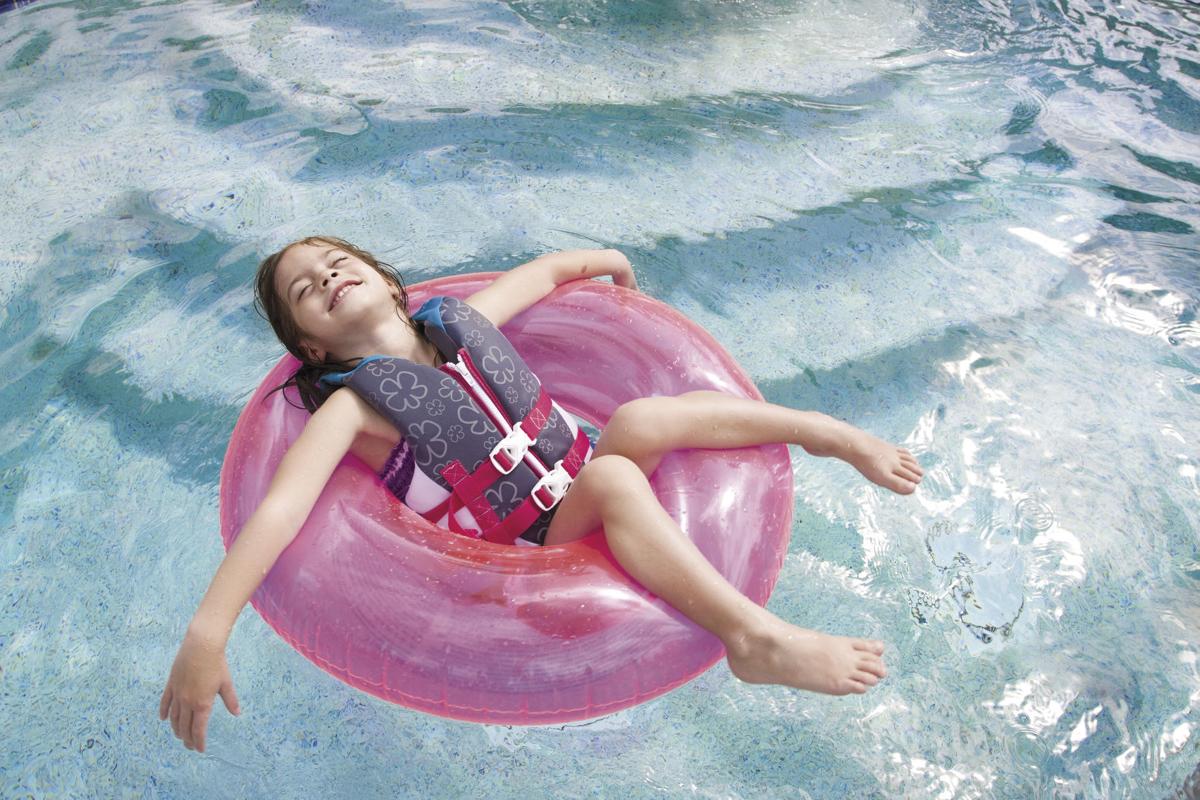 By now, quarantine fatigue is likely setting in.
You may be itching to hit up the nearest patio bar, and your kids, the nearest splash pad. But with the spread of COVID-19 showing no signs of slowing, you may be wondering: What's safe? What's not? Can you have your summer and enjoy it, too?
With the proper precautions, the answer is: yes.
Is it safe to take the kids to a neighbor's pool? A public pool?
If your kids are being mindful of social distancing, the risk of swimming at a private pool is fairly low. According to the CDC, there is no evidence that COVID-19 can be spread through water in pools and hot tubs. And certain chemicals – like chlorine – may actually kill the virus in water.
Encourage your kiddos to keep a safe distance – something that may be more difficult at public swimming pools. And as always, use your best judgement and supervision.
What about a playground?
Even though many parks and playgrounds have reopened, the CDC is still advising that you skip the public slides, swings and splash pads.
It's nearly impossible to keep playground equipment clean. And touching contaminated surfaces – such as monkey bars, rock walls and sprayers – can aid in the spread of the virus.
For now, vow to spend more time playing with your kids on their own swing set, make a cardboard fort, or take them on a nature hike. Get creative!
The weather's been perfect for a backyard barbecue. Can we invite the neighbors?
This all depends on the number of neighbors you invite and how diligent they've been with social distancing and other COVID-19 precautions. Try to keep your grill-out to 10 people or less or one other household. Avoid sharing food – especially buffet-style – drinks, plates and serving utensils.
And don't forget: People tend to let their guard down when alcohol's involved. Drinking too much may cause some people to ignore or forget the 6-foot recommendation. But if everyone plays it safe, the risk is relatively low.
We're considering a road-trip this summer. Should we feel OK staying at a hotel?
Just be smart. Call ahead and ask about the hotel's cleaning policies and whether they've done anything to ramp up their guest-protection efforts in response to COVID-19. Bring your own disinfecting wipes to clean high-touch areas. Have plenty of sanitizer with at least 60% alcohol on hand, and practice frequent handwashing.
Try to avoid places where other guests may gather: the lobby, gym, bar and restaurant. For meals, consider ordering room service or delivery from a nearby restaurant.
Wait. So is restaurant dining not safe?
Restaurants are home to congregating, talking, laughing and the occasional cough or sneeze. Being around all those things for an extended period of time puts you at greater risk than if you were to quickly walk in to pick up a take-out order.
While many area restaurant owners are increasing their cleaning efforts and requiring that all their employees wear masks, guests can't wear masks when they're eating and drinking.
If you really miss dining out, opt for patio seating with plenty of space between other tables. If your server isn't wearing a mask, it's OK to ask them to. In return, wear yours whenever possible.
We were invited to an outdoor wedding celebration. Does wearing a mask provide enough protection?
While there are many celebrations taking place outdoors right now, here's what's usually not taking place: proper social distancing. Wedding parties, family reunions and other celebratory get-togethers often entail dancing, drinking and conversing – typically happening closer than 6 feet apart for prolonged periods of time. A cloth mask may not be enough to prevent the spread of COVID-19. Same goes for outdoor sporting events and concerts.
Remember: Many people are asymptomatic. Just one person can infect several others. The more people present – especially those from other cities and states – the greater the risk. And if you are planning an event, consider doing what many are doing right now: Postpone it.
Concerned about COVID-19?
Sign up now to get the most recent coronavirus headlines and other important local and national news sent to your email inbox daily.