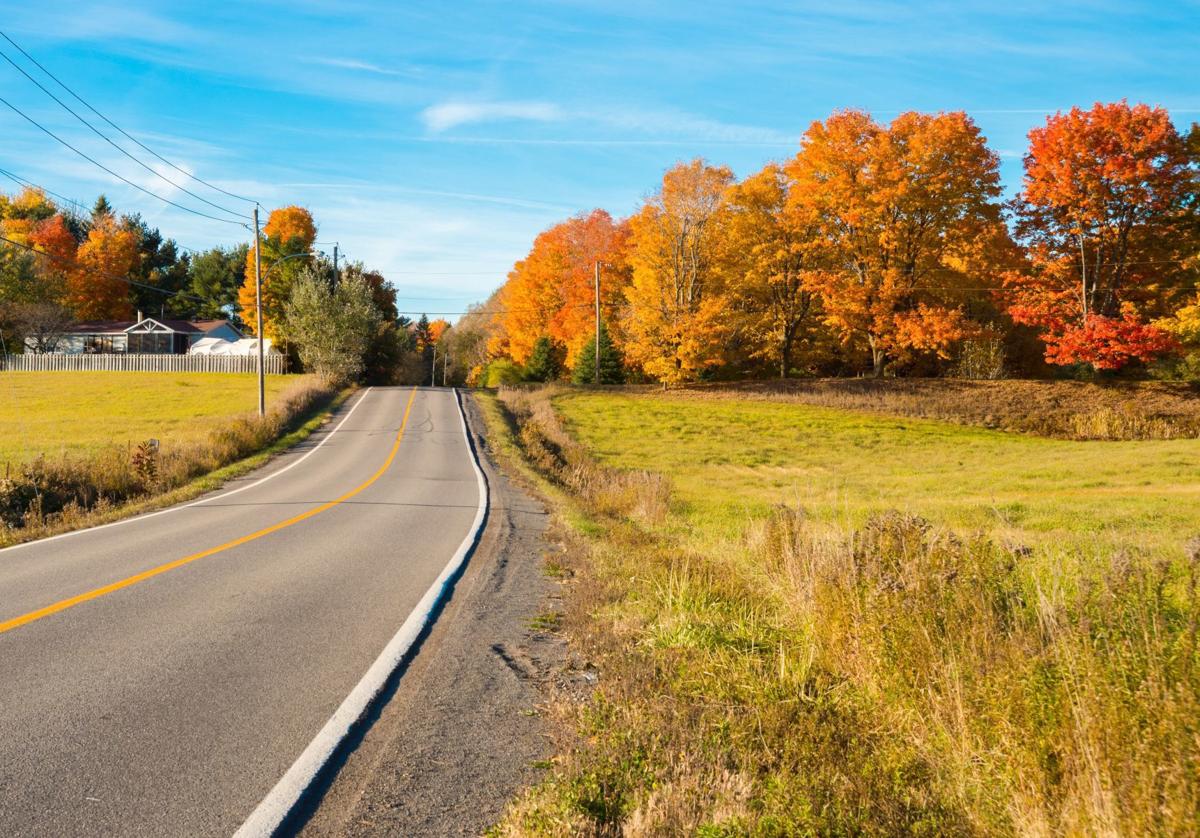 According to Doc Brown's calculations, it takes 1.21 gigawatts of electricity to power a flux capacitor. That means Marty McFly could travel back to the future 12,140 times each year using the energy generated by Nebraska Public Power District on an annual basis.
Of course, most Nebraskans don't own DeLorean time machines. But, we do have light bulbs – lots of them – and homes and businesses that need power for a variety of gadgets and appliances. Luckily, we also have NPPD powering our everyday needs.
"NPPD produces enough energy annually through our diverse portfolio of coal, nuclear, natural gas, wind, hydro and solar to power every home in our service territory, and then some," says John McClure, vice president of government affairs and general counsel for NPPD.
Powering the past and the present
Fall brings crisp air and a crunch to the leaves, as well as shorter days. So, it makes perfect sense for Public Power Month to be observed in October, when we appreciate the flip of a switch and the extra hours of light all that much more.
Public Power Month isn't just about celebrating the companies generating our electricity. It's about celebrating affordable, reliable energy for citizens. Fortunately, customer-driven utilities have a rich history in Cornhusker territory.
No other state has more public power utilities than Nebraska with 150, and we are the only state where every single home and business receives electric service from publicly owned utilities.
"Nebraskans can take a lot of pride in knowing our state is a leader in public power," says McClure. "NPPD, in turn, is proud to be the provider that generations of Nebraskans have relied upon to support their families and their livelihoods."
Looking toward the future
NPPD is constantly looking to innovate how it generates power. It even has a name for it – rock turning. A group of employees is tasked with turning over figurative rocks to discover what might be possible, revolutionary and, most importantly, beneficial to ratepayers. For example, this process has led to an arrangement which plans to utilize hydrogen as a fuel source at one of NPPD's fossil-fueled facilities.
At the same time, NPPD's Community Solar program continues to gather momentum in NPPD's retail communities, allowing Nebraskans to purchase green energy without having to install rooftop panels.
Being forward-thinking is at the forefront for NPPD. Only time will tell if the future holds hover boards or self-tying sneakers, a la Marty McFly, but at least we can count on NPPD to continue delivering affordable power via groundbreaking methods for years to come.
Be the first to know
Get local news delivered to your inbox!