The crisis has unfolded over decades beneath our feet, out of our sight. At the same time, it has been as visible as water flowing from a faucet.
A century of records analyzed by the United States Geological Survey confirm that many of the nation's aquifers are being depleted faster than they can be replenished. At stake are drinking water for half the U.S. population and an essential component of the nation's food security.
It's an urgent problem that has, for too long, lacked an urgent response.
"In the past, the solution to water issues was to study them," said Jim Schneider, a senior scientist at Olsson who has dedicated his career to water resources conservation. "That's literally true – we have spent years studying the problem. We have got to move past that paradigm."
Olsson is working to create a new paradigm.
The firm is helping build a data collection and evaluation system that gives resource professionals and grain growers the ability to monitor water conservation measures in real time.
Olsson is working with the Twin Platte Natural Resources District (TPNRD), a governmental entity tasked with managing water resources in a large area of west central Nebraska. The TPNRD is working to reduce the long-term depletion of groundwater and surface water.
Olsson's contribution includes its water resources scientists and the Groundwater Evaluation Toolbox (GET), a cloud-based platform that revolutionized the adaptability and utility of groundwater models. GET evaluates the future impact on groundwater supplies before management scenarios are employed.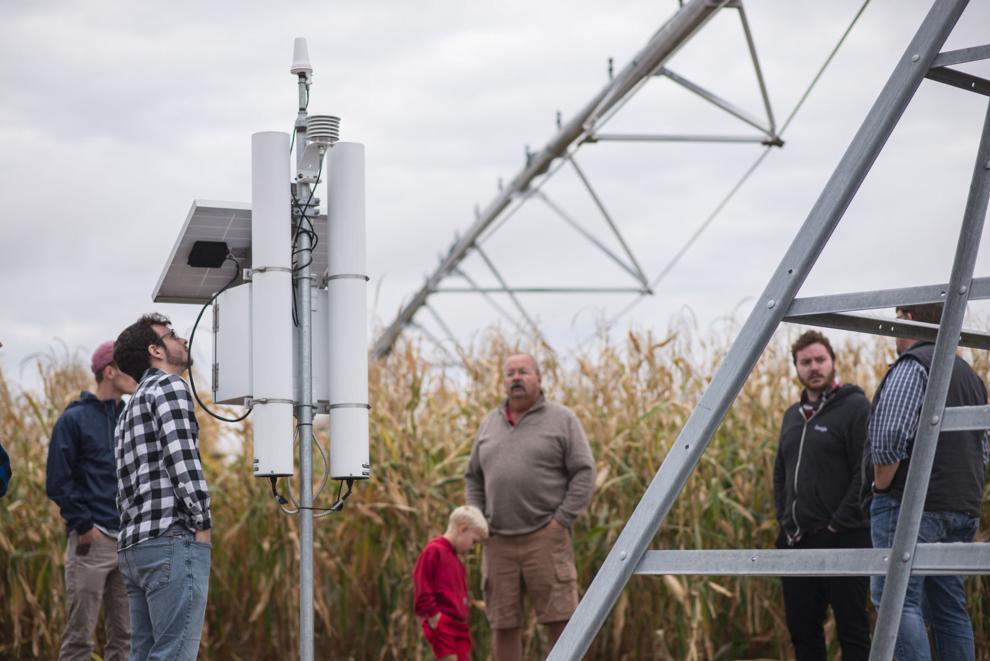 Olsson also brought on computer programming and engineering students from the University of Nebraska-Lincoln's Jeffrey Raikes School of Computer Science and Business. The students created a sensor to track groundwater levels and a computer dashboard to monitor water fluctuations.
The project will collect electricity records to help estimate groundwater pumping, factor in precipitation and evapotranspiration data, use a wireless network to send data to servers where it can be input and processed, and run the processed results through Olsson's GET.
Making sure all those elements mesh required the addition of several key partners to the team:
Grower Information Services Cooperative (GiSC) and AgHub, its information management application, to integrate all farm data streams into a centralized platform.
Public power providers in Nebraska that will obtain electrical usage data to estimate water use.
Paige Wireless to provide data transfer during irrigation season.
Sitka Technology Group's GeoOptix environmental data platform to process information streaming off thousands of wells in real time.
When all pieces are operational, the TPNRD will be able to readily gauge progress toward its goal of sustainably reducing groundwater depletions.
"The TPNRD is giving growers real-time and accurate water-use information and creating a database for developing accurate groundwater models," said Kent Miller, general manager of the TPNRD. "We believe this innovative project is developing a new way for groundwater managers and growers to jointly conserve and wisely use their water."
Olsson is a nationally recognized engineering firm made up of people who craft expert solutions and designs that improve communities. The firm offers design and consulting services in planning and design, engineering, field services, environment and technology. For more information, go to www.olsson.com.