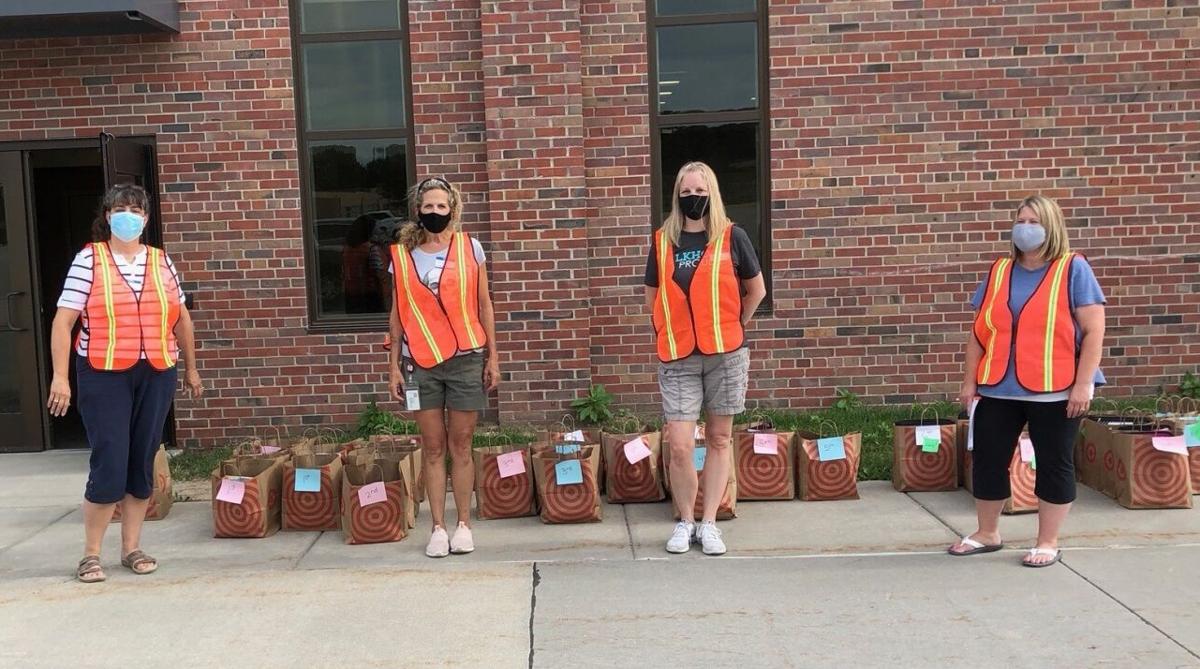 SHARE Omaha created Do Good Week, which runs April 19-24, with its mission to champion metro-area nonprofits in mind.
The intent of Do Good Week, presented by FNBO, is to reflect the giving options available on SHAREomaha.org year-round – encouraging Omaha and southwest Iowa to "take care of its own" like it did over the past eight years of Omaha Community Foundation's Omaha Gives, which ended in 2020.
Do Good Week invites all forms of giving, not just cash, to local nonprofits for five full days, followed by a day of celebration.
"We encourage givers to use Do Good Week to expand their altruistic horizons and then continue to give their time, money and items," said SHARE Omaha Executive Director Marjorie Maas. "Nonprofits are getting creative with how they are molding the themed days to fit their needs."
The five themed days of Do Good Week need the entire metro's support to sustain the vital nonprofit organizations who are meeting community needs during COVID-19 and beyond.
Mission Monday, April 19, provides an opportunity for each supporter to think about the causes that matter and discover nonprofits that match their values.
New Donor Tuesday, April 20, encourages donors to give to an organization they've never supported before to help nonprofits build their donor base for the future.
Wish List Wednesday, April 21, fills the voids for organizations as shoppers give goods from an online list or extra items they are no longer using.
Volun-Thursday, April 22, is when people can safely volunteer time for a favorite organization or someplace new. Even now, virtual and distanced options need to be filled. If supporters are unable to give time they can donate the equivalent of their volunteer time, at $27.20, the national value of a volunteer hour.
The week of good actions ends with Fund It Friday, April 22, the time for donors to generously give financially to their favorite nonprofits.
Finally, Celebration Saturday on April 24 will be held virtually on SHARE Omaha's Facebook page and honor the heartfelt generosity our community displays from throughout the week. Thanks to the support of FNBO, Omaha Steaks and Pottawattamie County Community Foundation, $37,000 in cash prizes will be randomly awarded to participating nonprofits.
Maas said Do Good Week amplifies and galvanizes the desire and opportunity to support hundreds of local nonprofits as well as the need that exists, particularly as many still struggle with the impacts of COVID.
SHARE Omaha is spreading the word that all of metro Omaha and southwest Iowa need to come together this year and fill some of these financial and volunteer gaps, as well as items needed.
Do Good Week: Nonprofit highlights
"SHARE Omaha's week-long approach to Do Good Week reflects its belief that everyone has something to contribute and that all forms of giving make a difference," she said. "If you gave during Omaha Gives, give during Do Good Week.
"If you've never given before, discover all you have to give by taking part in SHARE Omaha's Do Good Week. We need everyone to be a part of this evolution for philanthropy."
Along with longtime supporters, SHARE Omaha is using Do Good Week to help local causes begin relationships with new supporters.
As these relationships grow and the connections deepen, the hope is that the desire to give will also grow.
"We can't wait to see how our community is impacted by the increased year-round giving of dollars, time and items from those who care about the Metro's future," Maas said. "We know that many community supporters that routinely give their time have paused their volunteer activities to stay safe during COVID."
The loss of volunteers, however necessary, has placed a financial strain on organizations that have had to increase their staff hours.
Maas said that if people haven't been able to volunteer during the pandemic, they are encouraged to give a financial gift equivalent to the number of hours they would typically volunteer.
She added that more than 500 nonprofit organizations need to hear that their work matters. They need to be encouraged to keep doing the hard work to improve neighborhoods, services and community resources.
Do Good Week is the community's opportunity to tell these organizations that they matter with their dollars, time and donations.
"If all of the Omaha metro and southwest Iowa is compelled to give all they can, Do Good Week will be a success," she said. "If givers continue to engage with missions they care about and expand their support to include multiple forms of giving, Do Good Week will be successful."