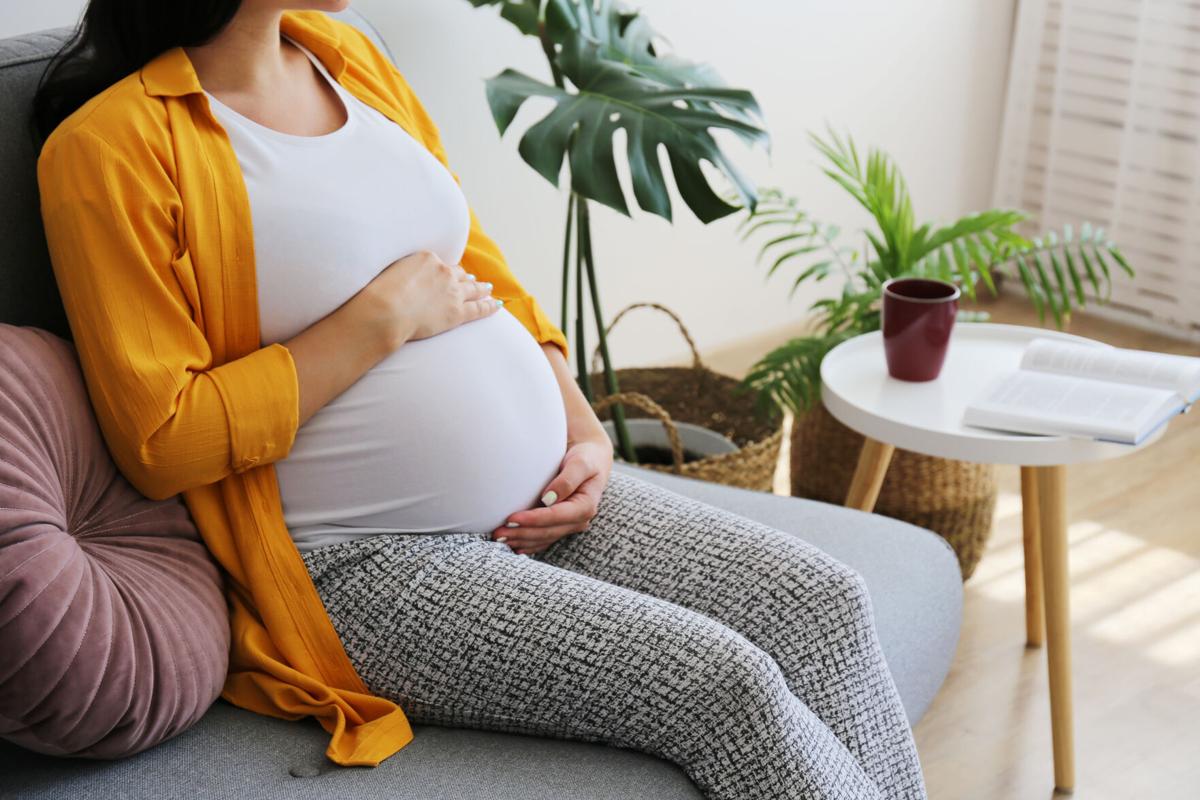 As if being pregnant during a pandemic isn't challenging enough, you're now faced with trying to decide whether the COVID-19 vaccine is right for you.
Will my baby receive some protection?
There are a lot of questions surrounding the vaccine's safety and efficacy, and if you're pregnant, breastfeeding or trying to conceive, the decision to vaccinate can be confusing. While there are still a lot of unknowns, here's what we do know: All women who are eligible should consider vaccination.
Understanding the science
Pregnant and lactating women were not included in the Pfizer-BioNTech and Moderna vaccine trials. But based on the data from more than 70,000 participants, the vaccine appears to be safe and effective.
The Pfizer-BioNTech and Moderna vaccines are messenger ribonucleic acid (mRNA) vaccines. The mRNA is like a set of instructions for human cells to create a piece of the "spike protein" that's unique to COVID-19. This spike protein – which is seen in various graphics of the virus – stimulates the creation of antibodies that protect you against COVID-19. This is what makes the vaccine so effective. It doesn't contain the live virus or inactivated viral particles. And it cannot give you COVID-19.
As with many other vaccines, you may experience minor side effects, including:
• Injection site pain or swelling
These side effects typically last between 24 and 48 hours. They are a normal immune system response – a sign that your body is building immunity.
Impact on the fetus
We don't yet know whether the vaccine crosses the placenta. But if it does, that's likely a good thing – because it would work the same in the fetus as it does in the mother, creating antibodies for protection. Additionally, there is no risk of the vaccine altering fetal DNA.
Impact on breastfed babies
The Society for Maternal-Fetal Medicine strongly recommends that pregnant and lactating women have access to the vaccine and that they share their decision-making with their health care provider.
Furthermore, the CDC believes that mRNA vaccines don't pose a risk to breastfed babies and that women who choose to get vaccinated don't need to avoid breastfeeding.
Impact on fertility
There is a widely circulated myth suggesting that the COVID-19 vaccine can cause infertility. Fortunately, it's not true.
The antibodies created from the vaccine do not attack the placental protein as some have speculated. So, to be clear: There is no indication that the vaccine will cause placental malfunction or infertility.
Understanding herd immunity
With increasing support for the COVID-19 vaccine, the idea of protection via herd immunity may sound promising.
Scientists believe that the herd immunity threshold of COVID-19 is somewhere between 60 and 70%. But keep in mind that this can change. Even if a large percentage of people nationwide get vaccinated, there may be pockets of low vaccination numbers or a lack of community prevention measures. So, the best way for a pregnant woman to protect herself is to consider getting vaccinated after discussing it with her provider, and to continue social distancing, mask wearing and frequent handwashing – precautions we'll likely need to continue taking until fall or winter 2021.
Understanding the risk
Based on nearly a year of data regarding COVID-19 in pregnancy, we know that pregnant women are at higher risk for:
There is also evidence that suggests COVID-19 may increase the risk of:
• Hypertensive disorders of pregnancy
• Neonatal intensive care unit (NICU) admission
Based on this information, we know that pregnant women have an increased risk of serious COVID-19 complications. This must be weighed against the risk of vaccination.
• How likely is it that I'll contract COVID-19?
• Am I a health care worker, or do I work from home?
• Do I have underlying health conditions, or am I healthy?
Bottom line: If you have a high-risk profession or underlying health conditions, the vaccine's benefits far outweigh its risks. But talk it over with your health care provider. They'll be able to answer your questions on a more personalized level and help you make the most informed decision possible.