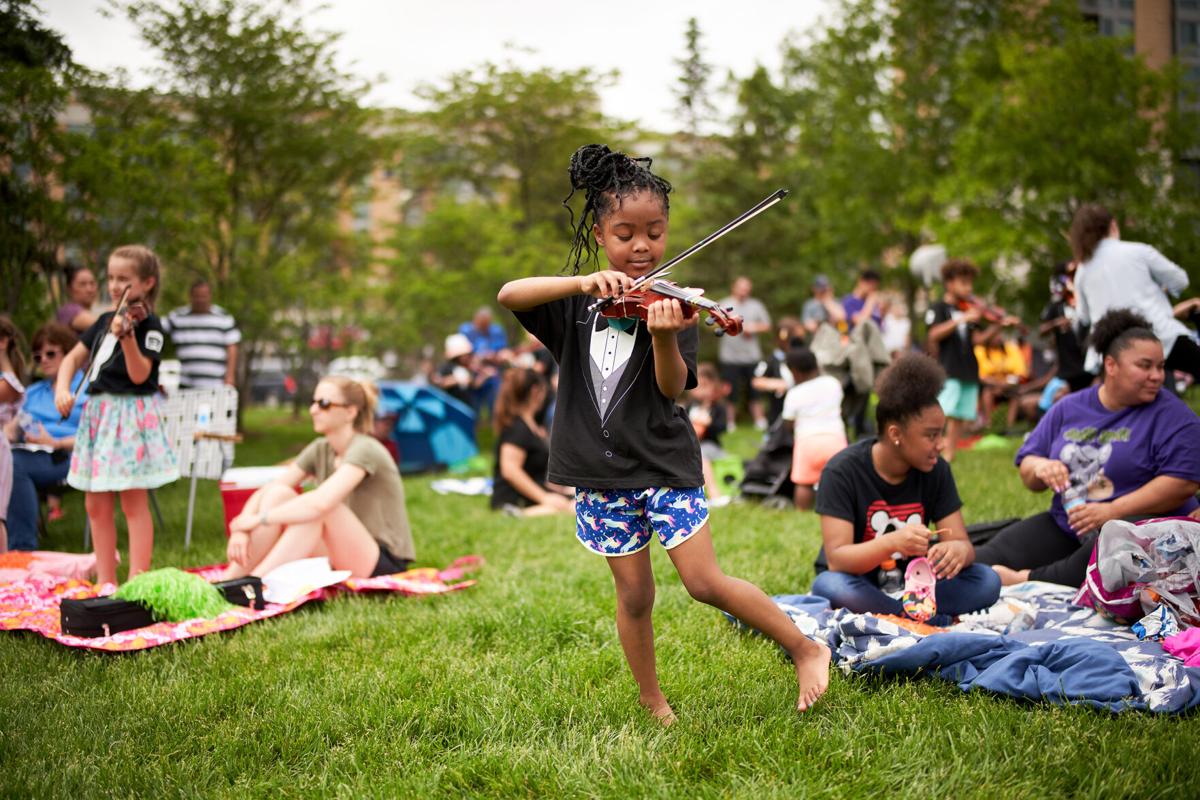 Pardon Neidy Hess if she sounds like a proud parent when she says her 7-year-old daughter plays a mean version of "Twinkle, Twinkle Little Star" on the cello.
Actually, Hess said, her daughter's rendition is a minor version of the children's song called "Estrellita." "It's fun and different — and Tegan just loves playing it."
Then, there's her oldest son, Charlie, who especially enjoys playing "Fiddlin' Around." The 9-year-old has improved so much, his mother said, he can play two strings on his cello at once. "He moves his body with the rhythm. He loves the way the song sounds."
The songs are constants in the Hess home in Council Bluffs and this is, well, music to Neidy's ears. "I am totally OK with it. It means they are practicing."
Charlie, Tegan and little brother, Eddie, just 4, began learning to play the cello through String Sprouts, a groundbreaking music program created by the Omaha Conservatory of Music for children starting at ages 3 to 5, and remaining in the program until age 8-10. String Sprouts provides violin, viola, cello and bass instruction, instrument included, to children in underserved areas at no cost to caregivers to those who qualify.
The program, grounded in the traditions of the Suzuki Method and in El Sistema, brings the music and the instructors to participants. The program involves participants' caregivers in their children's lessons.
"String Sprouts speaks to our mission to strengthen families through music," said Ruth Meints, conservatory executive director. "Whether our students become professional musicians is not the point. The point is they develop a lifelong love of music."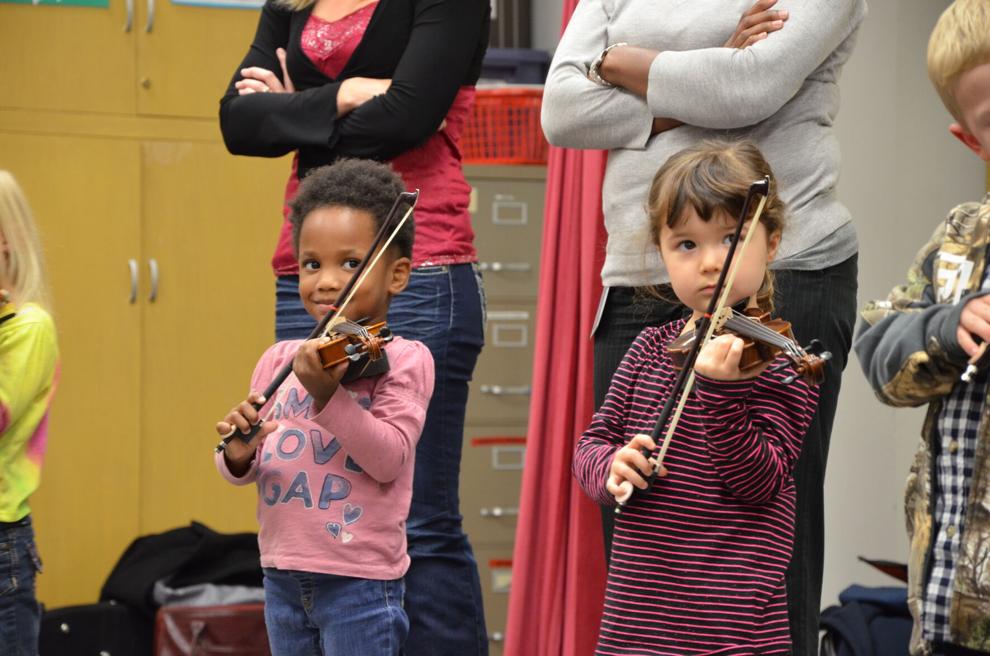 During lessons, caregivers stay with their child during the first portion of each session, followed by musicians and instructors working together, while caregivers meet on their own.
Meints said watching students receive their instruments never gets old. "The moment they receive their instruments is so inspirational. You see their awe, excitement, their joy. This is theirs."
Students often name their instruments, Meints said, which is part of helping them learn responsibility. String Sprouts musicians also develop stronger coordination, improved emotional skills and do better in school.
Welcoming children at age 3 into the program is intentional, Meints said: A 3-year-old's vocabulary is an indicator of reading levels at third grade, according to experts, and reading levels at third grade serve as indicators for high school graduation.
String Sprouts debuted in 2013-14 and drew 350 participants. Prior to the pandemic, more than 1,300 young musicians were participating, said Candace Jorgensen, director of community engagement. String Sprouts now has programs in Omaha, Fremont, Council Bluffs and Scottsbluff, along with Kansas City, Missouri and Kansas, and Fullerton, California.
Hess said she knows String Sprouts is something special. It's been a godsend to her family as the cost for cello lessons likely would be prohibitive. "The only thing it costs is time — and that's a good thing."
She's noticed that her children possess a well-developed vocabulary, they pick up mathematical concepts at an advanced rate, and they understand patterns when it comes to problem-solving. "I see how music translates into their academics."
Hess and her husband, Zach, attended when their children performed recently at Turner Park as part of "Sprouts in the Park."
"What a wonderful experience," she said. "Our kids loved performing."
Sounds like a proud parent.