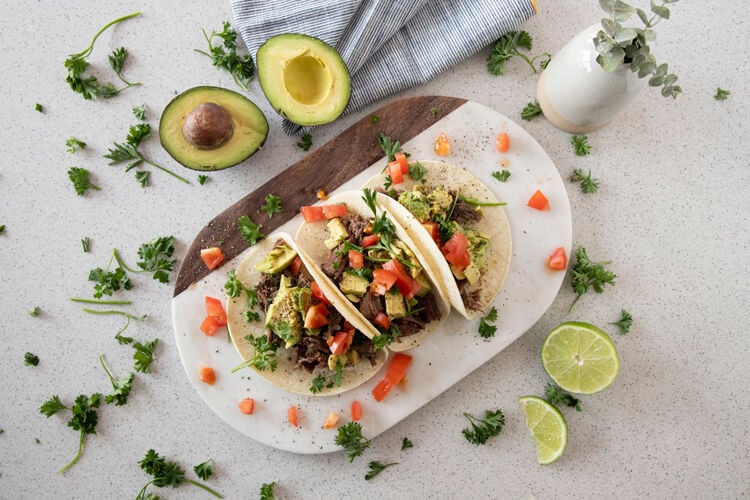 When planning weeknight meals, we often start with two important questions:
"How long does it take to prepare?" and "How long does it last?" 
Certified Piedmontese Slow Cooker Beef Barbacoa is easy to make and can last all week. This versatile recipe can be used to make tacos, rice bowls, salads, sandwiches — the possibilities are endless!
What could be better for a weeknight meal?
Ingredients
• 3 lb Certified Piedmontese Chuck Roast
• 6 cloves garlic, peeled and smashed
• 1/4 cup fresh squeezed lime juice (about 2 limes)
• 2 tbsp apple cider vinegar
• 2 tsp chipotle powder (can be spicy, adjust to taste)
For topping
Instructions 
1. Sear the Certified Piedmontese Chuck Roast with 1 tablespoon of oil in a hot skillet. Then place the roast into a slow cooker coated with the other tablespoon of oil.
2. Add in the diced onion and garlic cloves and pour the juice and all seasonings over the top.
3. Cook on low for 8-10 hours or on high for 5-7 hours. Once the beef is finished, shred it with two forks and mix it with all the juices. Serve multiple ways with any toppings of your choosing and enjoy!
Real Nebraska beef raised in the Midwest, Certified Piedmontese is a healthier option that's naturally leaner, more tender and flavorful — it's what beef really tastes like. Learn more at piedmontese.com.