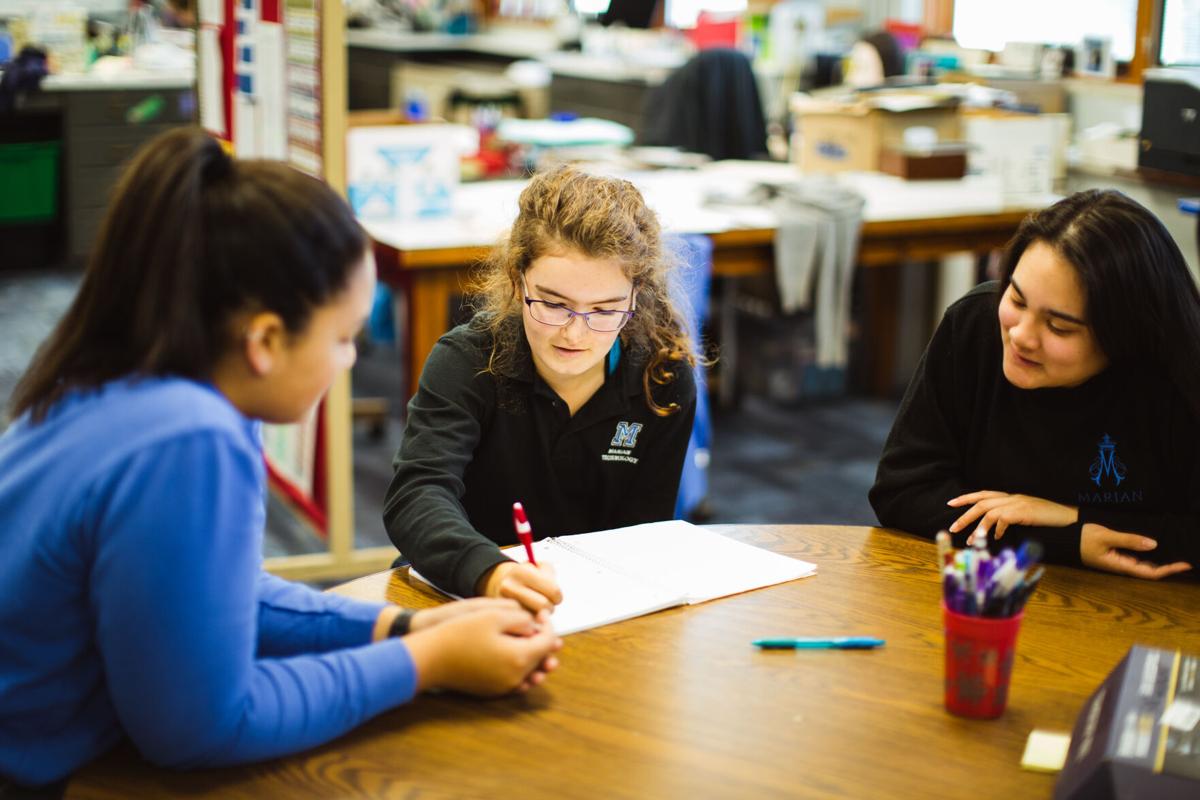 Omaha boasts strong school systems, and with so many good choices, it can be hard to make a decision. For many students moving on to the neighborhood high school may be the best option. For others, it's time to take a leap and experience something different. If you think your child could benefit from something new, then keep reading.
At Marian, 25% of the student population comes from public schools. We've asked parents about their high school decision-making process. In most cases, they weren't looking to make a change from their neighborhood school system, and they didn't know much about Marian. These parent insights are worth sharing, because they provide some solid tips for the high school decision-making process.
It starts early
Peer-to-peer conversations about where kids are going to high school begin at the fifth and sixth-grade level. At this age, kids are still open to parental views and may be willing to consider a different school or school district. They are also beginning to form their own opinions, often in line with that of their friends. If you would like to explore high school options for your child, now is the time to act.
Research your options and learn the strengths and offerings of each school. How do these match up with the interests of your child? You can gather a lot of information via school websites but also talk to other parents who have children at the school.
Schedule a tour. Meet with administrators, tour the facility and ask questions.
Shadow a student. Most schools will match a prospective student with a current student, so you can experience a school day and meet students and teachers. Visit more than once, if necessary.
From our parent interviews we learned that the decision making process takes time and someone needed convincing. In some cases, it was the student who led the parents to our door. In other cases, the parent was cajoling their resistant teen. In all cases, once the student spent the day at Marian, she wanted to attend. We consistently hear from parents and students alike that after the shadow visit girls were ready to enroll.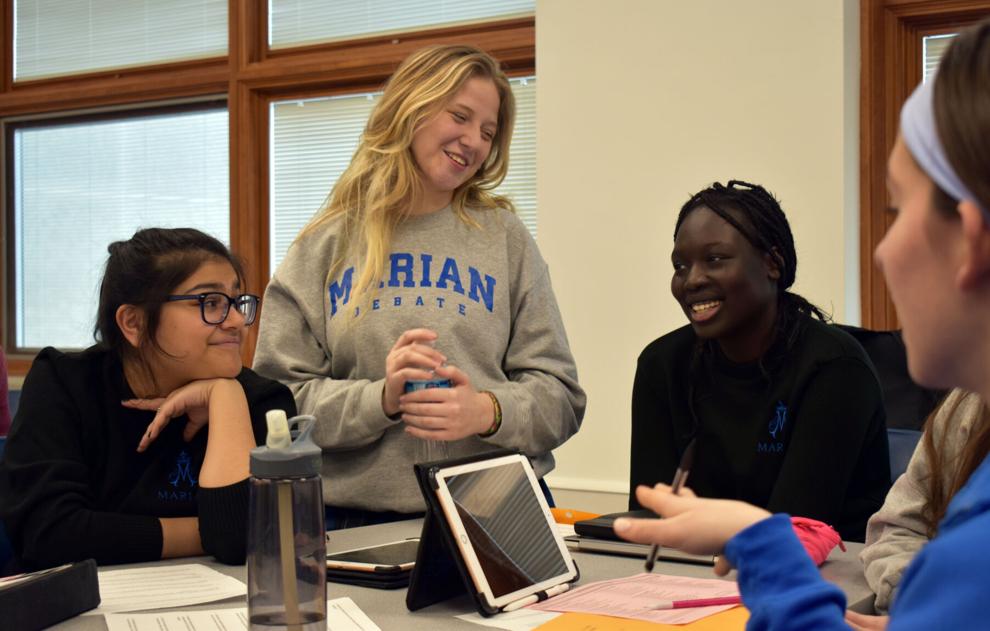 All-girls advantage
So what is the conversion factor? For parents, the most significant factor was environment. Marian is a girl-friendly environment where parents tell us:
• "All-girls creates a community that is high energy, encouraging and empowering."
• "She is allowed to be smart."
• "The girls can relax and be themselves without inhibitions."
• "You take away judgements on appearances and boy-girl relationships so she can focus on her brain."
That's the Marian factor; however, every school will have its niche. You need to match the benefits of the school to the needs of your child.
Worth mentioning
Once you open up your educational options, you might be faced with some challenges. If you're moving from public to private, the cost of tuition can be a shock. Private schools want to partner with families to make tuition affordable. Set an appointment with the finance office to discuss your projected financial aid amounts, deadlines and application procedures. At Marian, 50% of the students receive tuition assistance. We take inquiries and begin counseling families well before they apply to high school.
Schools are eager to welcome new students and families and can help you through the transition process. If you are moving out of your district, transportation may be an issue, but most schools can help with carpool options and some schools may provide bussing. When moving to any new school, parents and kids alike have to adapt to new processes.
With change, comes growth. Moving on to high school is an opportunity for parents as well as students to take a leap.