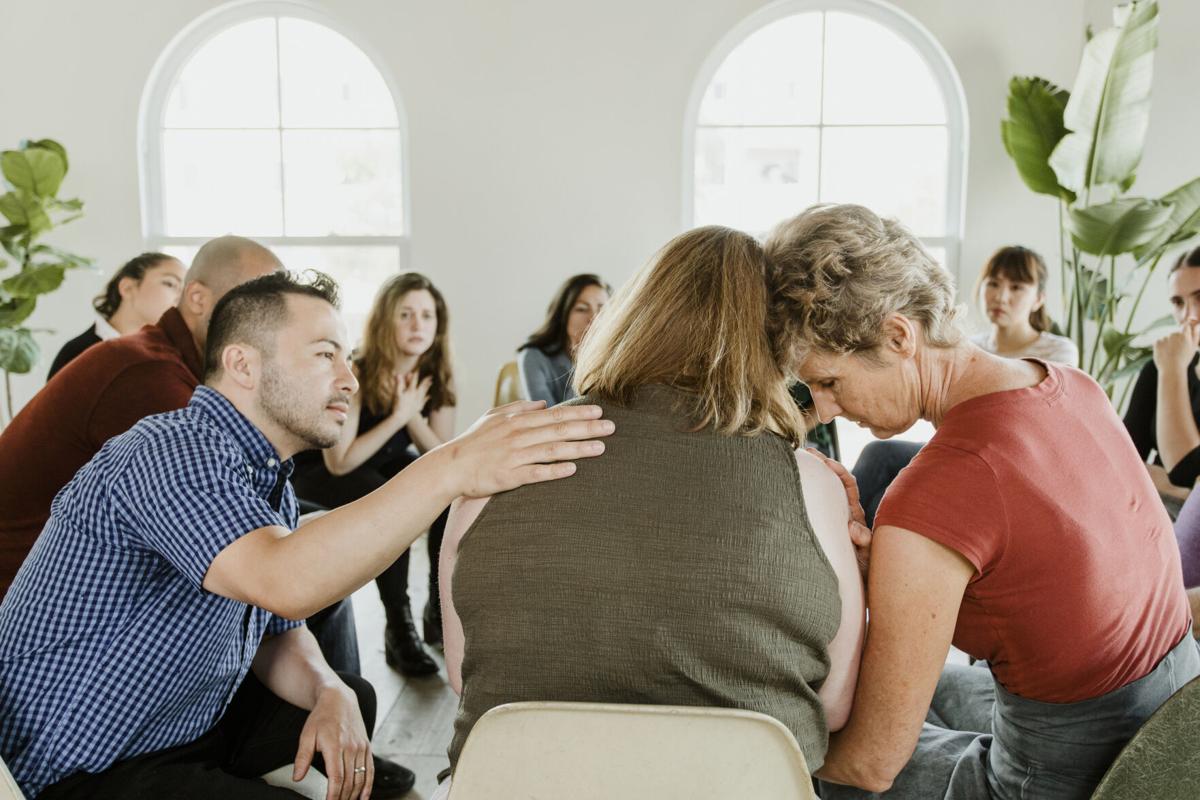 Loss is any event that changes the way things have been. All changes begin with an ending of the way it was.
Ending means separation, missing something or someone who was there before, going on without, no longer having something/someone you loved, letting go.
In many ways, the world you had grown accustomed to is suddenly and dramatically different. Your loss is an event, the line in the sand, the moment after which things are different. In large or small ways this moment changes you and your life, sometimes forever.
Discovering loss
No one teaches us how to get through all the complicated feelings and problems that come with loss. Think about it: Where did you learn how to get through a big loss?
Most people learn how to handle losses in life by watching others (who, like us, were never trained), or in movies and television. Isn't it interesting that given the number of people that die in movies and on TV, we really do not see many people grieving?
Most of us learned the most powerful lessons about handling loss early in our lives from the adults around us. As you watched them react to their losses, you learned their way of coping with their feelings. For better or worse, many of us are still using the lessons we learned as children to deal with the losses we face today.
Think back to the first loss you can remember. Can you remember what the adults in your life taught you, or emulated on how to behave after experiencing the loss of a loved one? What did they say or do that suggested how you should feel or how you should behave?
Understanding loss
What can we do to build an understanding of what loss means? There are two ways to talk about loss. The first is to describe the many different kinds of loss events, things that can happen that create a loss for us. The second is to talk about the intensity of a loss, the impact the loss has on your life.
The intensity of a loss is directly related to its impact on your life. The size of the changes in your daily life, the power of the feelings that result, and the difficulty of adjusting to life after the loss – are all measures of how intense we feel about a given loss.
It is very important to know that everyone copes with loss differently. It is not uncommon for one person to be devastated by a loss, while another may be totally unaffected by the same event.
Navigating loss
If loss and living go hand in hand, you need to have the best skills possible. You will want to know how to navigate your way through loss with the least amount of damage and as much growth as possible.
In today's culture, loss and bereavement are not words that are foreign to most people. Fortunately, there are entities and programs available to help people navigate through these troubling times.
Anyone struggling with a loss should reach out for the help that is available. Don't be afraid to talk with friends and neighbors, sharing the struggles and difficulties you may be encountering. Doing so does not show weakness, but rather, strength. If needed, turn to one of the many support groups available in your area. Remember, you do not have to go through this alone, there is help available.