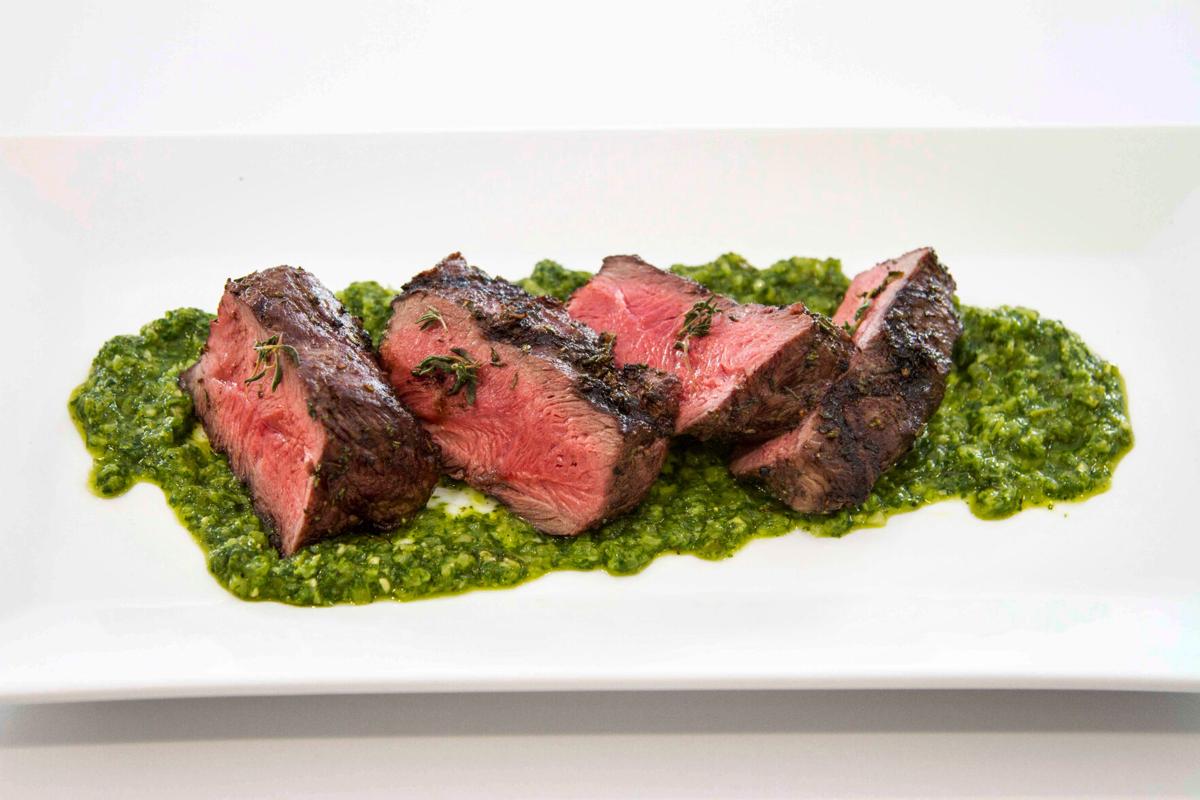 These summertime favorite marinades are easy to make and will guarantee a pop of flavor to your next cookout. Pair them with Certified Piedmontese beef for that extra "wow" factor.
Jalapeno Salsa Verde
Ingredients
• ½ teaspoon chile powder
Directions
In a pan, combine onions, garlic, jalapeños, and olive oil and sauté for five minutes. Transfer to a clean container and let the mixture cool. In a food processor, combine the basil, parsley, tomatillos, chile powder, lime juice, salt, and pepper and blend. Transfer the purée to a clean bowl and add the onion-jalapeño mixture. Season to taste.
---
Mango Barbeque Sauce
Ingredients
• 1 cup rice wine vinegar
• 2 tablespoons Dijon mustard
• 1 teaspoon black pepper
• 1 teaspoon onion powder
Directions
In medium saucepan, bring mirin and vinegar to a boil. Add the remaining ingredients and simmer for 20 to 30 minutes. Be sure to continuously stir to prevent the sauce from sticking to the bottom of the pan and burning. Remove from heat and let cool slightly. Carefully pour the sauce into a blender and purée until smooth. Use caution when blending hot liquids. Remove the center cap of the blender lid and place a towel over the hole before turning on the blender. Store the sauce in an air-tight container and refrigerate until ready to use.
*Mirin is a kind of Japanese rice wine condiment like sake, though its alcohol content is lower and sugar content higher.
Real Nebraska beef raised in the Midwest, Certified Piedmontese is a healthier option that's naturally leaner, more tender and flavorful — it's what beef really tastes like. Learn more at piedmontese.com.