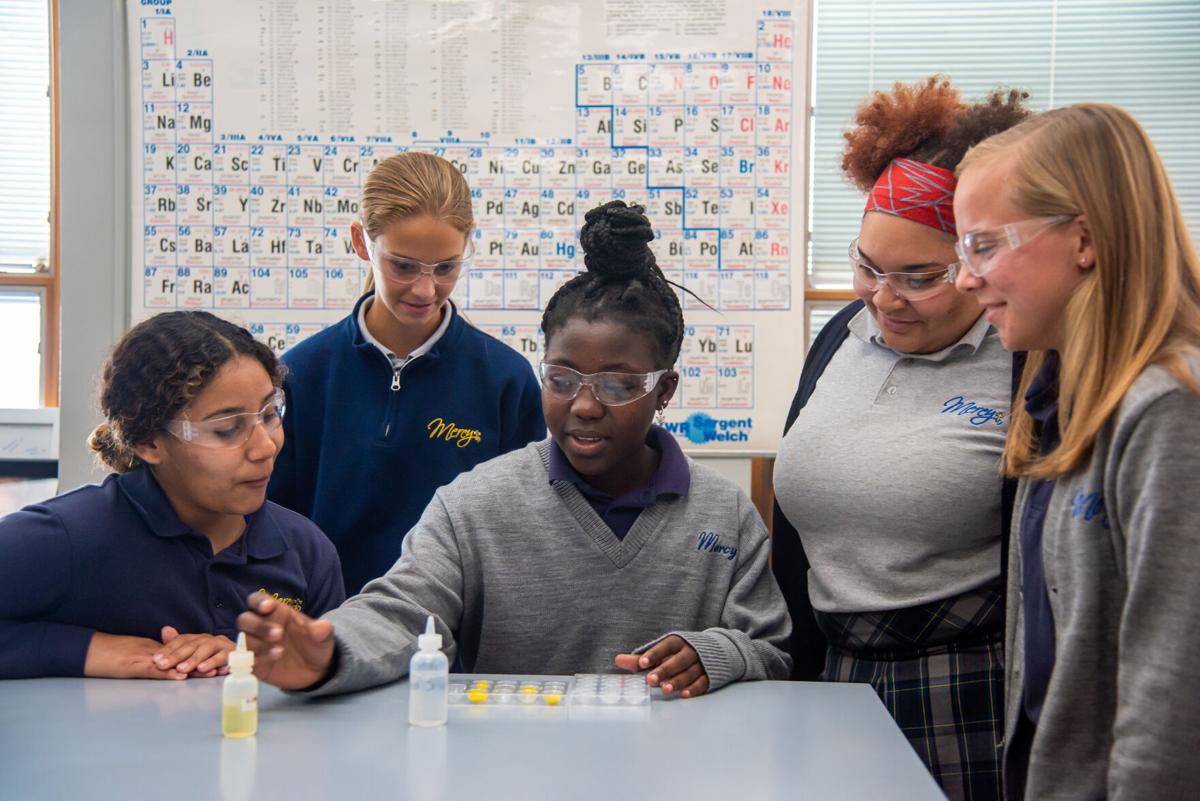 Mercy High School has one mission: to empower young women to achieve their full potential in a diverse, supportive and academic-centered community.
The school lives this mission daily as evidenced by the success of each student. This year's senior class includes two National Merit semi-finalists and a student with a perfect ACT score.
In addition to challenging high-achieving students, the school also has a diverse curriculum and dedicated staff to assist students of all academic abilities.
Assistant principal Holly McCoy and school counselor Laura Powers know Mercy is a special place.
"Mercy does an outstanding job of preparing our students for the future," said McCoy, who celebrates 44 years at the school this year. "Our teachers are able to meet the students where they are academically and assist them with the goals they set for college and life after high school.
"Our teachers encourage their students to become lifelong learners and at the same time assist them in acquiring relationship and communication skills that will serve them well."
Powers, who is in her fourth year at Mercy, said the school's courses are academically rigorous but are taught in a supportive, all-girl environment. This allows students to adjust to high school and prepare for the increased rigor of a post-secondary education.
Students can seek assistance from teachers, attend a homework lab after school or sign up to receive tutoring from students who volunteer their time to assist others.
"Over the years, I have witnessed numerous students arriving at Mercy as struggling freshmen and walking across the stage at graduation as strong and confident young women ready to make a difference in the world," McCoy said. "Our academic curriculum, extracurricular activities and nurturing and safe environment contribute to our success with the young women at Mercy."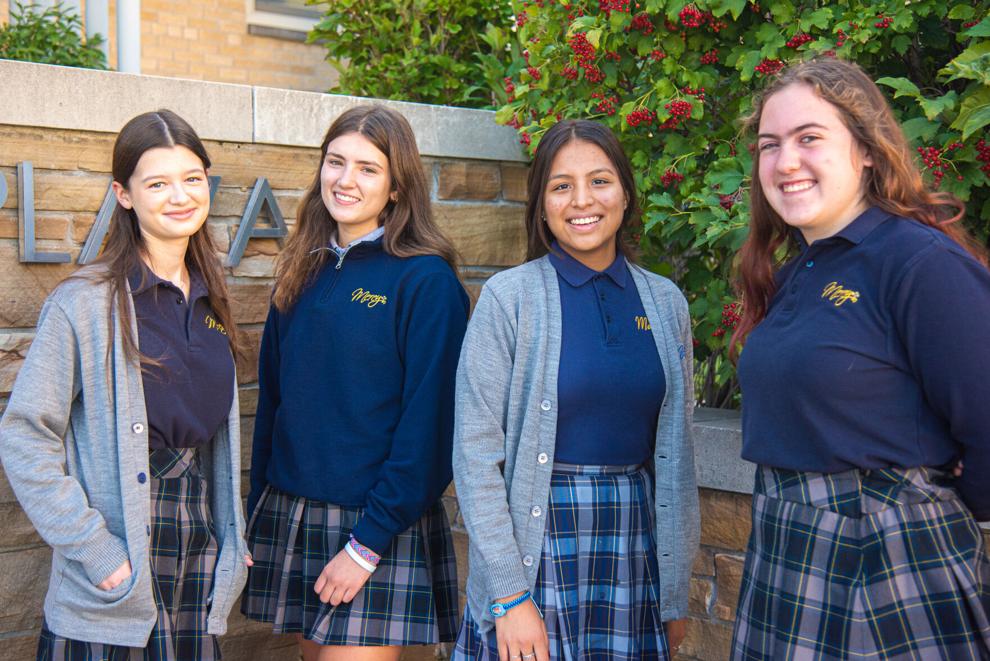 In addition to preparing students for college, Mercy also offers Kaleidoscope, a four-year leadership and empowerment program for all students. It's designed to help students identify their individual strengths and interests. The program is named for a group of butterflies (Mercy Monarchs), known as a kaleidoscope.
Each year, students progress through various sessions where they are exposed to different career paths, explore personal wellness, discuss financial literacy and develop interpersonal skills.
"Mercy truly cares about every single student, not just academically but also as a person," Powers said. "Mercy realizes education isn't just about the core subjects but learning and growing as a woman of the world."
McCoy added that working in a faith-based community adds an element not available in public schools.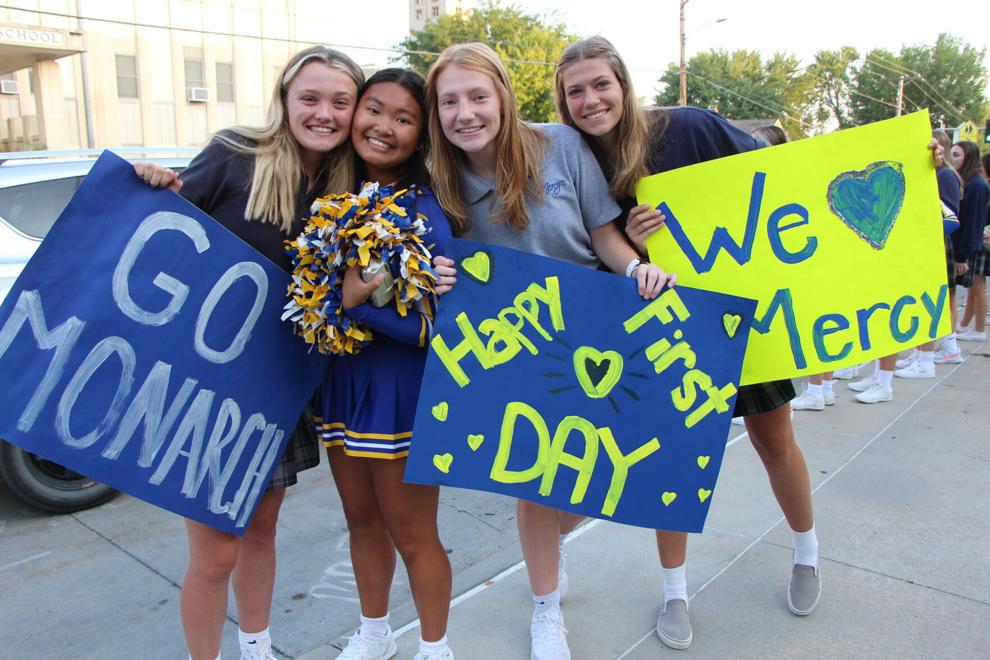 "Students at Mercy have the opportunity to share their faith on a daily basis. Beginning the day and each class with a prayer provides a calming atmosphere for students, and prayer is also a time for the Mercy community to come together to support those in need and those who have petitions of thanks," she said.
According to Powers, one of the truest testaments of a Mercy education is when graduates come back to visit — telling faculty and staff how much their classes readied them for the academic rigors of college.
"Many students have spoken extensively about how Mercy's classes prepare them for the writing, math, science and class discussions they will do in college," Powers said. "We instill knowledge and confidence in our students to help them succeed in life. And that's only the beginning."