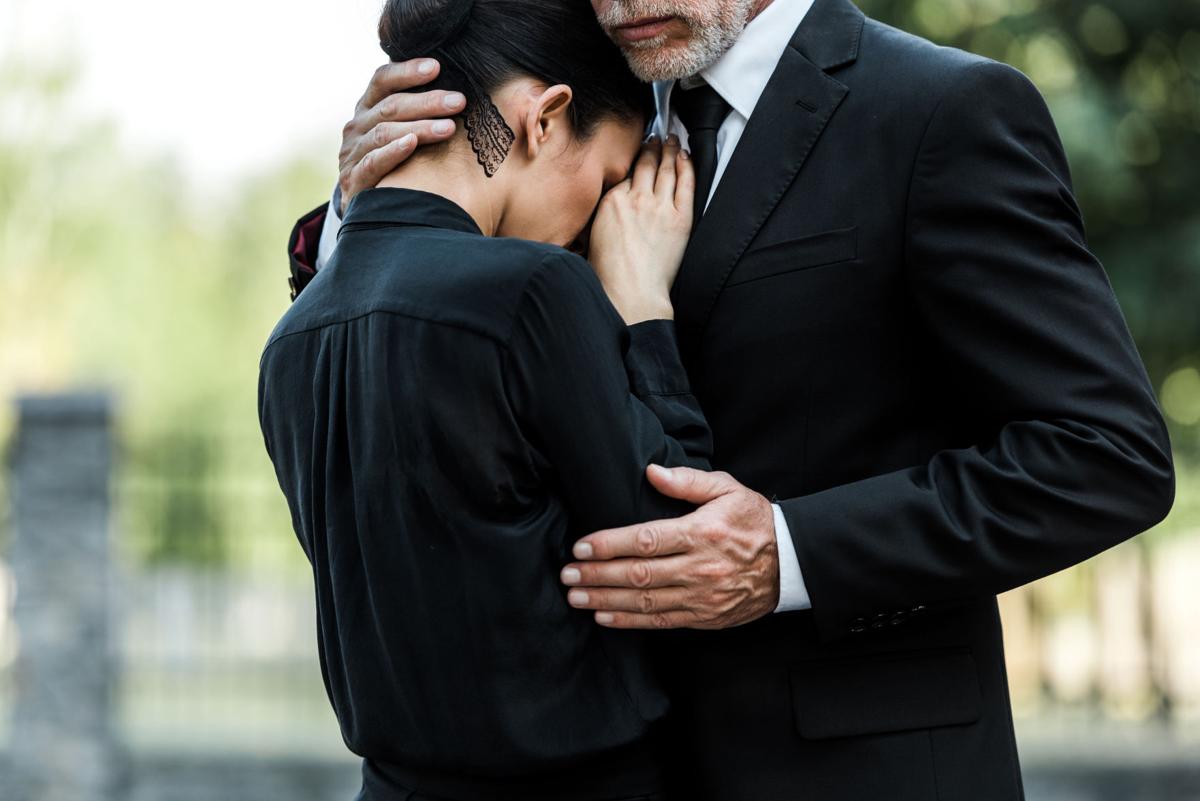 Grief is a natural response to a loss, usually associated with the emotional suffering following the loss of a loved one.
Coping with loss can be one of life's biggest challenges.
It is normal to grieve, and it's important to understand some of the unexpected emotions you may or may not experience during your grieving process, including shock, anger, disbelief, guilt or profound sadness. Grief can also disrupt your physical health, which may make it difficult to sleep, eat or even think straight.
All of these are normal reactions to loss, and the more significant the loss, the more intense your grief can be.
The grieving process
Grieving is a highly individual experience; there is no "right way" or "wrong way" to grieve.
How an individual grieves depends on many different factors — personality, coping style, life experiences, faith and the significance of the loss.
Inevitably, the process of grieving takes time. It happens gradually and cannot be forced or hurried. One thing is certain, there is no "normal" timetable. For some it may be weeks, for others, months and for some, it can be measured in years. It is important to remember to be patient with yourself, to allow the process to naturally unfold. Most importantly, never let anyone tell you how to grieve or how long the process should take.
Ups and downs
Following the death of a loved one you have probably experienced one or more of the five stages of grief: denial, anger, bargaining, depression and acceptance. Although all are natural emotions following the loss of loved one, you do not have to encounter all of the stages to begin your healing.
Even if you experience all of the stages there is no sequential order and more than likely you will bounce back and forth between stages during your grief process.
Another way of approaching the process is to imagine being on a roller coaster, full of ups and downs, highs and lows. Just as it is with the roller coaster where the ride seems rough in the beginning, as the ride goes on, the ups and downs, and the highs and lows become less intense, shorter and less frequent. Working through your loss and feelings will take time. It is not unusual that even years after a loss, especially at special occasions, you may  still experience a strong sense of grief.
Moving forward
As you move through your grief, you may discover that faster is not necessarily better than slower. You may discover that the slowness of living in the present, second to second, minute to minute may be exactly what you need in your life right now – and maybe for a longer time.
It is important to remember that even the most compassionate of your friends may not fully understand your pain and grief and the importance of allowing you the time needed to work through your grief. The more others may push you to quickly move through your grief, and the more you listen, you may feel that you are doing something wrong. Do not listen to them — listen to your body.
Remind yourself that your journey is not about "getting over" your grief. Rather, it is a journey that helps you reconcile grief, to integrate and understand all that has changed in you and in your world.
If you allow yourself the time to mourn authentically and have the support of others, you may find that grief has taught you much about the art of presence in life and love. It is possible that your grief may well bring you back around to love again.
For more tips for dealing with loss, visit johnagentleman.com.
Be the first to know
Get local news delivered to your inbox!