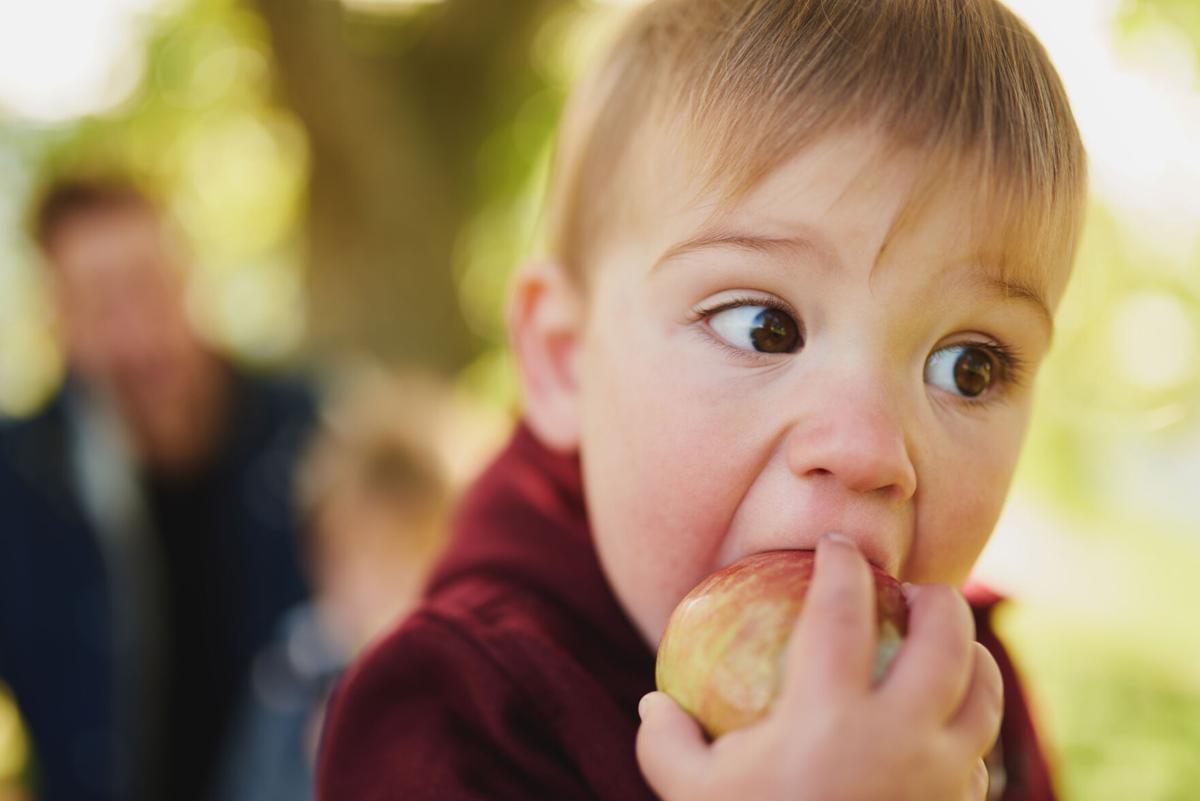 Unless your child is bobbing for apples, biting can be scary and frustrating.
Understanding why your child bites and how to respond is important in decreasing the behavior.
Children bite for a variety of reasons. They may be overwhelmed socially. They might be looking for oral stimulation. Or they are biting because they are hungry or bored.
Here are some tips to decrease biting behavior:
Your child bites when playing with others:
Join your child during play and encourage them to learn how to take turns, share and communicate with others in the moment. If your child bites, calmly remove your child from the situation, avoiding too much negative attention. Keep your attention focused on the child who was bitten, as even negative attention can encourage biting.
Your child is biting for oral stimulation:
Allow your child to use a teething ring or cloth. You can also place a teether in the fridge to soothe sore gums.
Your child bites when they are hungry:
Offer your child healthy and developmentally-appropriate snacks that promote stimulation. Opt for crackers, pretzels, rice cakes and other crunchy snack items.
Your child bites when they are tired or bored:
Try to provide opportunities for rest. Increase nap times by 10-15 minutes and avoid stressful or stimulating activities when your child is tired. If your child is experiencing boredom, provide interesting and new activities to explore. Change your child's environment as needed by going outside or playing in a new location.
If the biting behavior continues, try to be patient with your child and be nearby during play time. Be open to having conversations about your child's biting with anyone who cares for your child. If your child's biting does not decrease over time, it might be time to seek guidance from a professional.
The Early Development Network provides free developmental evaluations for children from 0-3 years old. Call 402-597-4936 or visit omahaedn.esu3.org for more information.
Adapted from the Center on the Social and Emotional Foundations for Early Learning, Vanderbilt University.