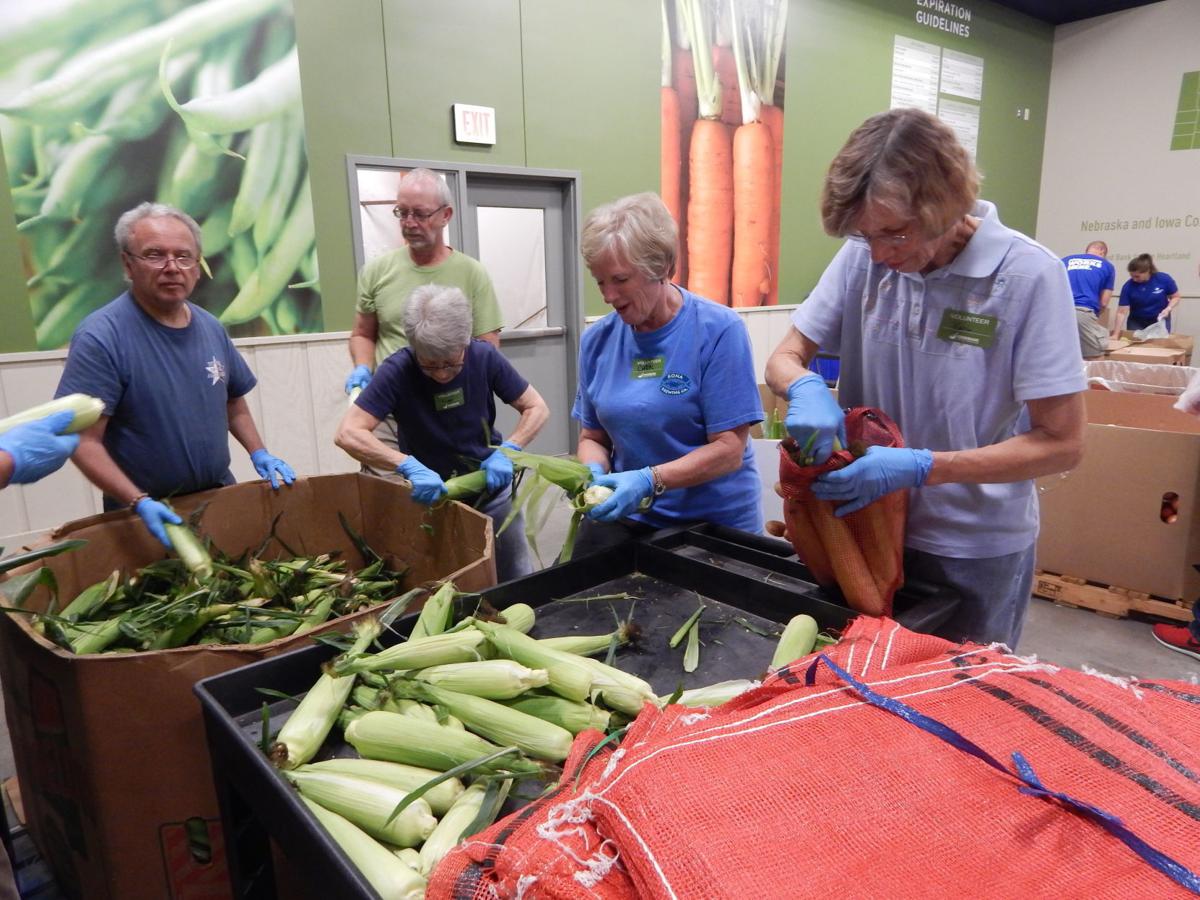 As he moved along the tables covered with produce, canned goods and dairy products, the first-time client at a recent mobile food pantry grabbed an apple — and took a large bite.
"I was hungry," he explained. "It was a long day at work."
He had stopped by the mobile pantry — sponsored by Food Bank for the Heartland and held at DC West Elementary School in Valley — at a friend's suggestion that came with an offer of a ride. "This is a relief," he said. "This will help me not to worry when money is tight."
The King Lake resident left with a load of groceries, including noodles, macaroni and cheese, and apples. "The cinnamon rolls," he said, "will be tapped by the time I hit the car."
Food Bank for the Heartland is committed to providing emergency and supplemental food to those in need, said Brian Barks, president and chief executive officer. "We help Heartland children, families and seniors who grapple with food insecurity."
The Food Bank serves 93 counties in Nebraska and western Iowa, including 207,000 residents in greater Omaha who are considered to be food insecure (a term, as defined by the USDA, to mean lacking of consistent access to enough food for an active, healthy life). More alarming, Barks said, is that an estimated 1 in 6 children in the counties served is food insecure.
The Food Bank provided the equivalent of nearly 23 million meals in fiscal year 2019 through programs such as Kids Cafe, BackPack, Mobile Pantry, Kids Cruisin' Kitchen, the Supplemental Nutrition Assistance Program, as well as through network partner pantries, emergency shelters and other organizations.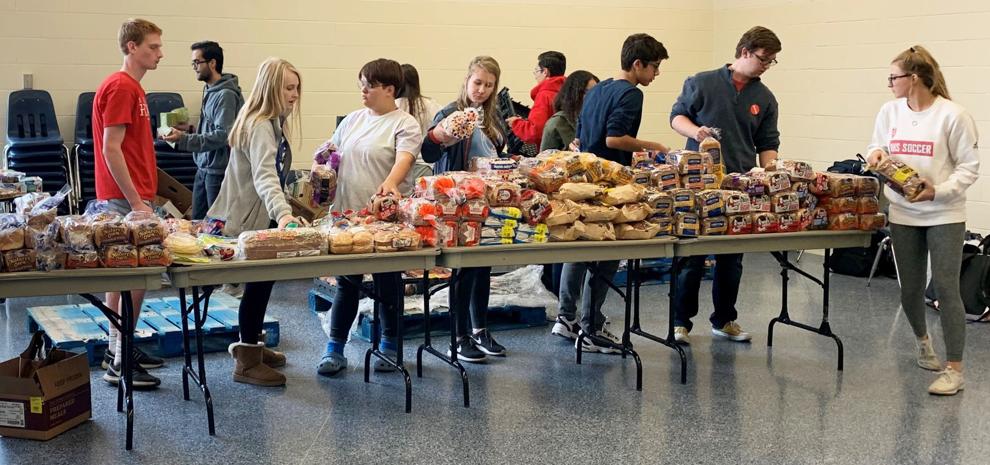 "We are proud that fresh produce is our most distributed item at the Food Bank," Barks said.
Food Bank for the Heartland joined several other regional food banks to form the Midwest Regional Produce Cooperative Mixing Center in St. Paul, Minnesota. The partnership allows the Food Bank to acquire fresh fruits and vegetables for about 17 cents per pound.
"I came for the produce," said a mother of two. "Fresh produce is what makes your grocery bill go up the fastest — except possibly for meat. I also have my eye on the butter."
Before gathering her groceries, the substitute teacher volunteered with the mobile pantry. Volunteering, she explained, is her way of showing gratitude for the Food Bank and those who support it.
"I see a lot of families — ours included — who have an opportunity for a good meal, thanks to the Food Bank," she said.
At the recent mobile pantry in Valley, Sue Guerrero, family facilitator for DC West Community Schools and pantry coordinator, encouraged her 50 volunteers to be generous as they assisted clients. "Don't say no to anyone who asks for extra food," she told them.
Clients began gathering 45 minutes before the pantry opened and the line stretched through the entryway from the school cafeteria and out the front door. Fifty minutes later, most of the 120 clients who stopped by had selected their groceries. Several last-minute clients still found ample offerings available.
Altogether, the mobile pantry had 7,100 pounds of perishable and nonperishable food available. Volunteers gave away, among other items, approximately 375 pounds of apples, 90 pounds of canned chicken and 680 pounds of fresh potatoes. Leftovers were destined for the Christian Outreach Program in Elkhorn, which assists families and individuals with needs greater than their resources.
Guerrero said she visited with a great-grandfather who is caring for a preschool-age great-grandchild. "Here is an 80-year-old man who is caring for a 4-year-old. He told me he never thought he would be here at this stage in his life. But here he is, and he was grateful."
In addition to its regular schedule of mobile pantries, the Food Bank responds when disasters force people to leave their homes and find themselves without access to food. During the 2019 floods in Nebraska and Iowa, the Food Bank provided disaster relief to people in 52 counties and started monthly mobile pantries in Schuyler and Valley in Nebraska, and Sidney, Iowa. 
"This is the largest scale disaster the Food Bank has responded to on our organization's 38-year history," Barks said. "We are grateful for the generous support of individuals, organizations and companies locally and throughout the country" who provided 722,503 pounds of emergency food (enough for 600,000 meals), bottled water, cleaning supplies and personal hygiene products.
Throughout fiscal year 2019, the Food Bank received 8.7 million pounds of food provided by corporate donors, 5.2 million pounds of food purchased by the organization, 4.9 million pounds provided by the USDA, and 243,000 pounds received from food drives.
The best way to support the Food Bank — and its mission to close the meal gap in a sustainable fashion by 2025 — is through a financial donation, Barks said. The Food Bank buys in bulk and can provide three meals for every $1 donated, he said.
"We make the most of the dollars we receive," Barks said, "because no one should be hungry."