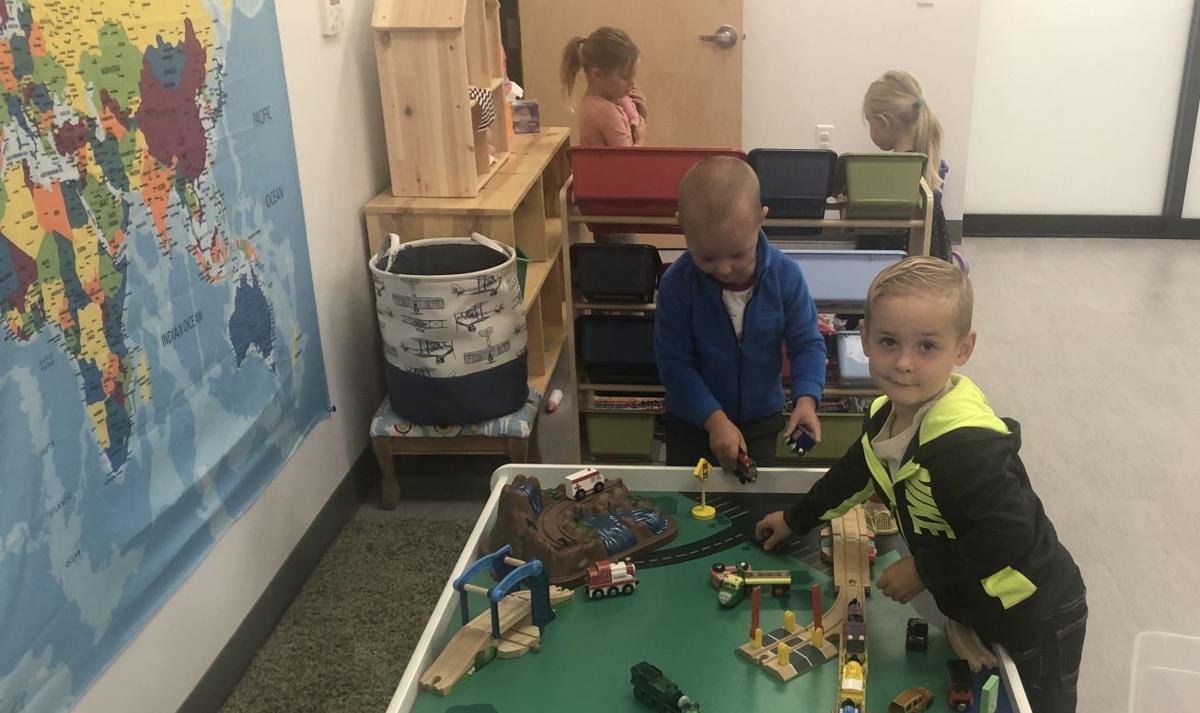 All 5-year-old Lucia Biga needed to be sold on Mary Our Queen's new Early Childhood Education & Youth Center was a look at the bathroom fixtures inside.
The center was built with little learners in mind, said Lucia's mother, Andrea Biga. "Lucia told me 'I can reach the sink, Mommy.' My daughters are so excited to go to school."
Bathroom fixtures aside, Biga and her husband, Ryan, decided to enroll their children (Lucia in the pre-kindergarten program and 3-year-old Teresa in the preschool program) in Mary Our Queen's Early Childhood Education program because they wanted their children to experience Catholic education at an early age.
The bonus was being able to send their daughters to Mary Our Queen, situated at 3405 S. 119th St. in Omaha, where their second-grade daughter, Elena, already attends.
The Bigas appreciate the smaller class sizes and the caring, qualified educators who teach their children. And they're also quite impressed with the new center.
Mary Our Queen's new Early Childhood Education & Youth Center, which opened in September, is 10,000 square feet and features four classrooms, a collaboration area, a reading room and everything else needed to inspire – as Andrea Biga refers to them – little learners.
"I love the building's natural light. It has a ton," Biga said. "I love the light colors." Biga said her children enjoy spending time in the collaboration room, which features a clubhouse and a climbing wall.
Everything Biga mentioned was included in the center by design, said Maureen Hoy, principal of Mary Our Queen School, which extends through eighth grade.
"Our purpose is to help children get off to a strong start, coupled with a faith-based love of God and God's love for them," she said. "Our students are ready to learn. They make friends and learn how to take their turn. It's a joyful experience to watch."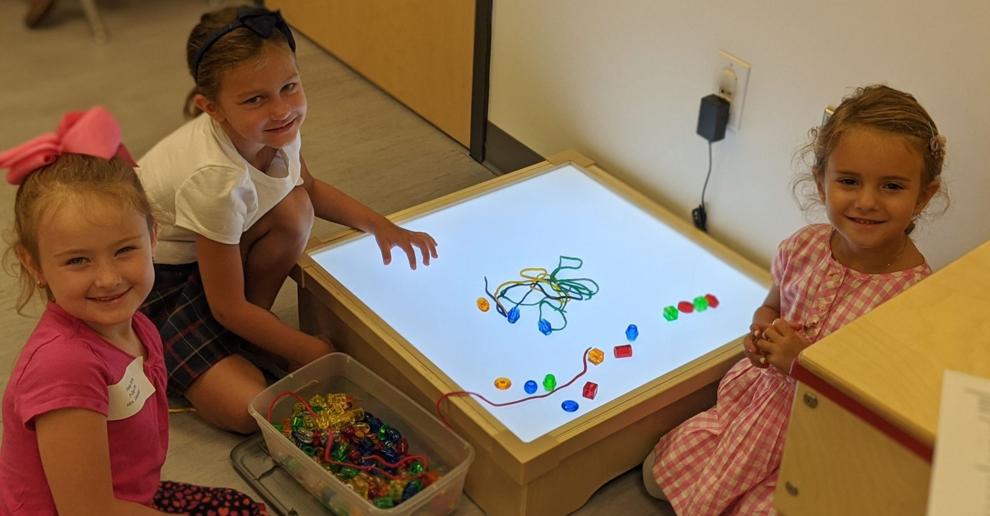 In addition to learning their ABCs and 1,2,3s, children have the opportunity for lunch, rest, play and enrichment activities that support the preschool curriculum.
Mary Our Queen's early education program offers two-day and three-day preschool sessions with half- and full-day options. The pre-kindergarten program also offers half- and full-day options. Parents also can enroll their children in Mary Our Queen's extended care for before and after school.
Hoy described how the program's teachers, who are certified and endorsed in early childhood education, engage their young learners:
• By providing student-centered instruction that focuses on play, movement and exploration.
• By ensuring that classrooms are secure and foster a loving environment.
• By focusing on whole-child development and encouraging a love for learning.
• By offering enrichment classes in Spanish, art, music, physical education, and STEM (science, technology, engineering and mathematics).
Learning is play-based, Hoy said. Children may be playing with dinosaurs but are learning about patterns. "Everything we do and teach is geared toward our children being successful in kindergarten," she said.
Hoy said program staff are current on all COVID-19 guidelines and have protocols with students placed in smaller groups, called cohorts. Enrollment is at 80% Hoy said, which means space remains for parents to enroll their children as they return to working onsite.
Hoy said Mary Our Queen's leadership realized the need for the early education center as younger families moved into the neighborhood. Providing a preschool and pre-kindergarten program was a way to invite families of all faiths into the Mary Our Queen community.
The parish funded the center through a $3.1 million capital campaign. "This effort drew support from people who sent their children to our school long ago – but still believe in what Mary Our Queen has to offer," Hoy said.
The Biga family is sold. Next in line for the preschool program is 1-year-old Barrett. "He'll be there soon enough," his mother said.