Like salons and spas across the nation, Omaha's Creative Hair Design was thrown a major curve in March when it was forced to close temporarily to help curb the coronavirus pandemic.
"Of course, we didn't know it would last this long," owner/designer John Mangiameli says of the two-month shutdown, which began March 18. 
Now, Creative Hair Design is operating in a distinctly different world. 
When clients arrive at 12025 Pacific St., it's obvious the virus is taken seriously.
Temperature checks are required for employees and clients alike upon arrival. Clients also must complete a short questionnaire and don a mask while receiving services. 
All employees are masked as well, and disinfectants and hand sanitizers can be found at all stations in the 12,000-square-foot salon and 5,000-square-foot second-floor spa.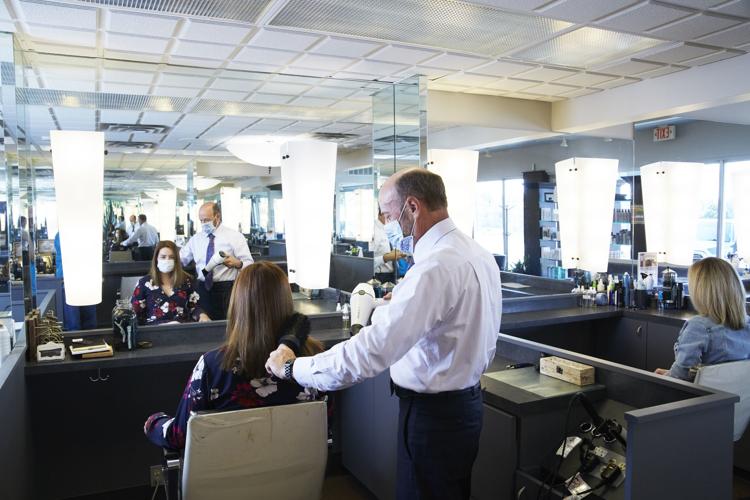 In some ways, the salon was already prepared for the social-distancing requirements of a COVID world, Mangiameli says.
Creative Hair Design is one of the larger salons and spas in the metro area, "and our layout already had our stations 7 feet apart, with an 8-to-9-foot aisle," he said. "We designed this for openness."
Mangiameli opened Creative Hair Design in 1982 with three stylists; today he employs about 90. When the salon was shutdown March 18, he almost immediately put all employees onto unemployment insurance.
"We ended up applying for and getting the SBA (Small Business Administration) loan so we could get our people off unemployment and hired back with average salaries and bonuses," he says.
Mangiameli had planned to reopen May 1. However, state health restrictions put in place by Gov. Pete Ricketts extended the shutdown just days earlier.
"It's a scary, scary thing," Mangiameli says, "when you've got a huge loan, are paying all of your employees' salaries, and have absolutely nothing coming in since March 18 and then nothing coming in until May 31."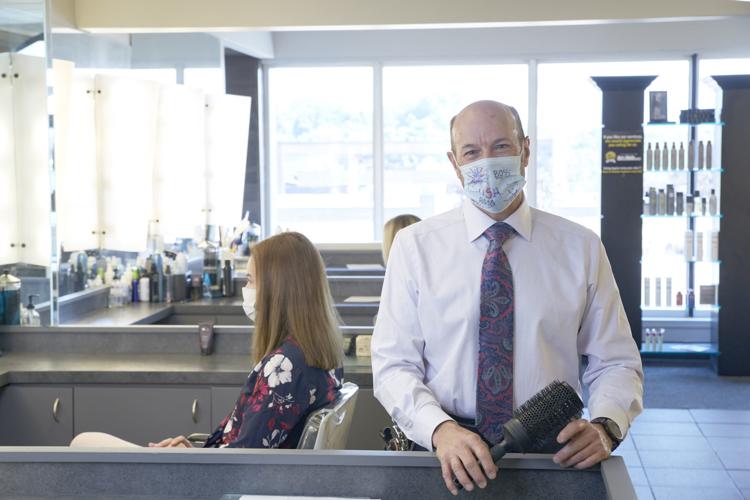 The state eased restrictions to allow 10 employees and 10 clients at a time, putting Mangiameli in the position of deciding which of his 90 employees would return to the salon and which clients would get appointments without using more than 50% of his space.
An increase to 50% occupancy now has Creative Hair Design personnel working 16 hours a day, from 6 a.m. to 10 p.m., over three shifts, seven days a week. This allows all of his employees to get in work hours and to make a dent in the client backlog. Today, he can operate at 75% occupancy.
The virus has yet to make an appearance at Creative Hair Design. No employees have tested positive for COVID-19, he says. Nor have any employees mentioned knowing anyone who has the virus.
"Our customers have been fantastic," Mangiameli says. "We had thousands on the books for April and May, and we're working our way through them. They've been very understanding about the restrictions, and we've been good about sending emails about what to do and what to expect."
To learn more or to schedule an appointment, visit creativehairdesign.com. 
Be the first to know
Get local news delivered to your inbox!