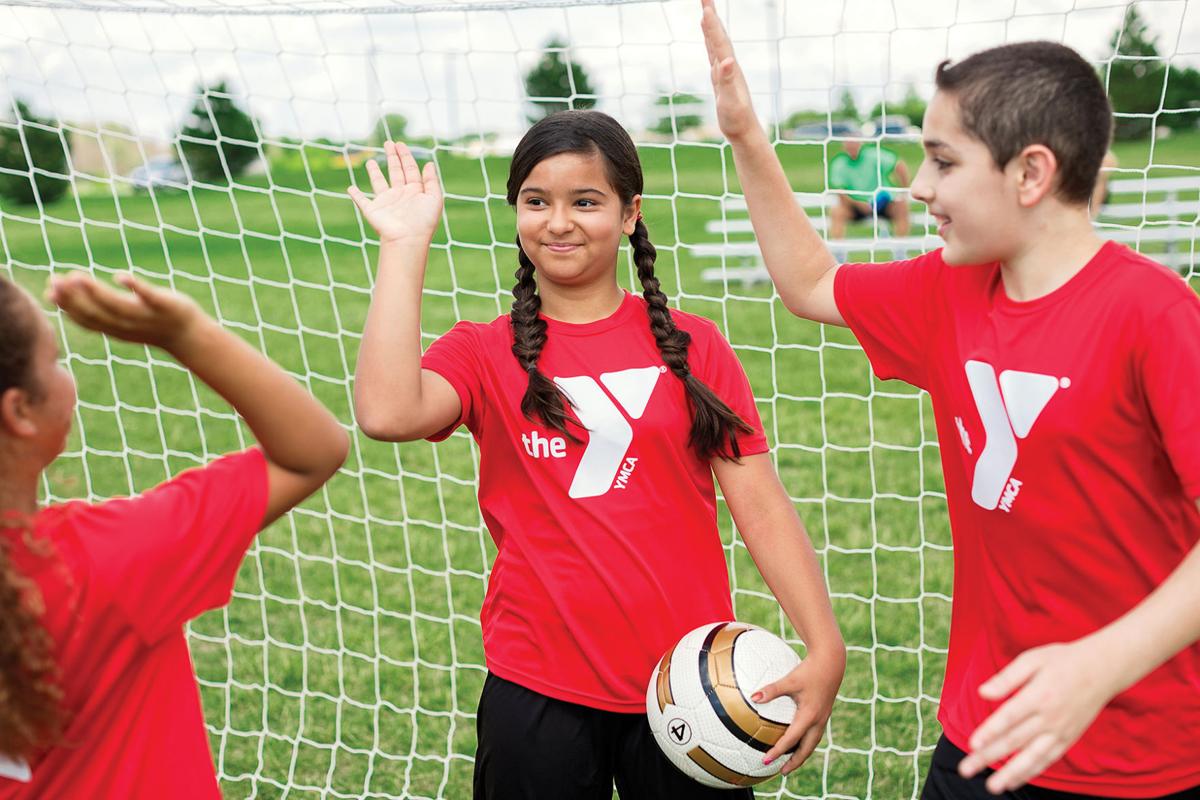 The first day of school is always challenging.
New kids, new teachers, new situations. But this particular year will present entirely new challenges, the likes of which students, parents nor teachers have ever seen before.
Luckily, there are valuable lessons and skills readily available to help kids navigate this new scenario. YMCA Youth Sports, from soccer to basketball and volleyball to flag football, provide kids with the opportunity to grow, and not just in their athletic ability.
Character-building opportunities abound, and these six important lessons learned on the field can help kids navigate the classroom as well.
COURAGE
It takes courage to walk through that door on the first day of school. So, too, does coming off the bench, getting in the game and taking that final shot for the big win. Without the courage to participate, one will never know the fun of winning, or the lessons of losing. School requires the courage to participate, to ask the difficult questions, and to show up ready, each and every day.
HARD WORK
No one said sports are easy. Hard work and dedication are the ingredients needed to excel, and the same goes for school. Hard work both in and out of the classroom pays dividends, and the pride of knowing that you've given it your all builds character and self-esteem.
TEAMWORK (and INDEPENDENCE)
When kids learn the importance of teamwork on the field with their teammates, it's easily applied to the classroom with fellow students. And in becoming a better teammate, they become better individuals.
SPORTSMANSHIP
When played right, the game is played with honor and integrity. Respect the rules, respect the other players and respect the coaches and referees. Play hard, play nice and play fair. When kids learn this lesson on the field, it's easily applied to the classroom by paying attention, respecting teachers and honoring codes of conduct.
When kids learn how to give 100%, 100% of the time, chances are they're going to do great. Keep at it, and regardless of the win or loss, they'll be farther and better off than when they started.
COMPETITION
Regardless of participation awards, there's inevitably going to be some level of competition in sports, and the same goes for school. Learning the lesson of how to win and how to lose, and the concept of healthy competition among peers, will help kids both on and off the field.
Today more than 25,000 kids across the greater metro Omaha area play YMCA Youth Sports, and the Y strives to ensure that life lessons learned on the field are easily applied to life outside the lines as well.
For more information on the YMCA of Greater Omaha, and to explore all the Youth Sports programs offered, visit www.metroymca.org.
Be the first to know
Get local news delivered to your inbox!