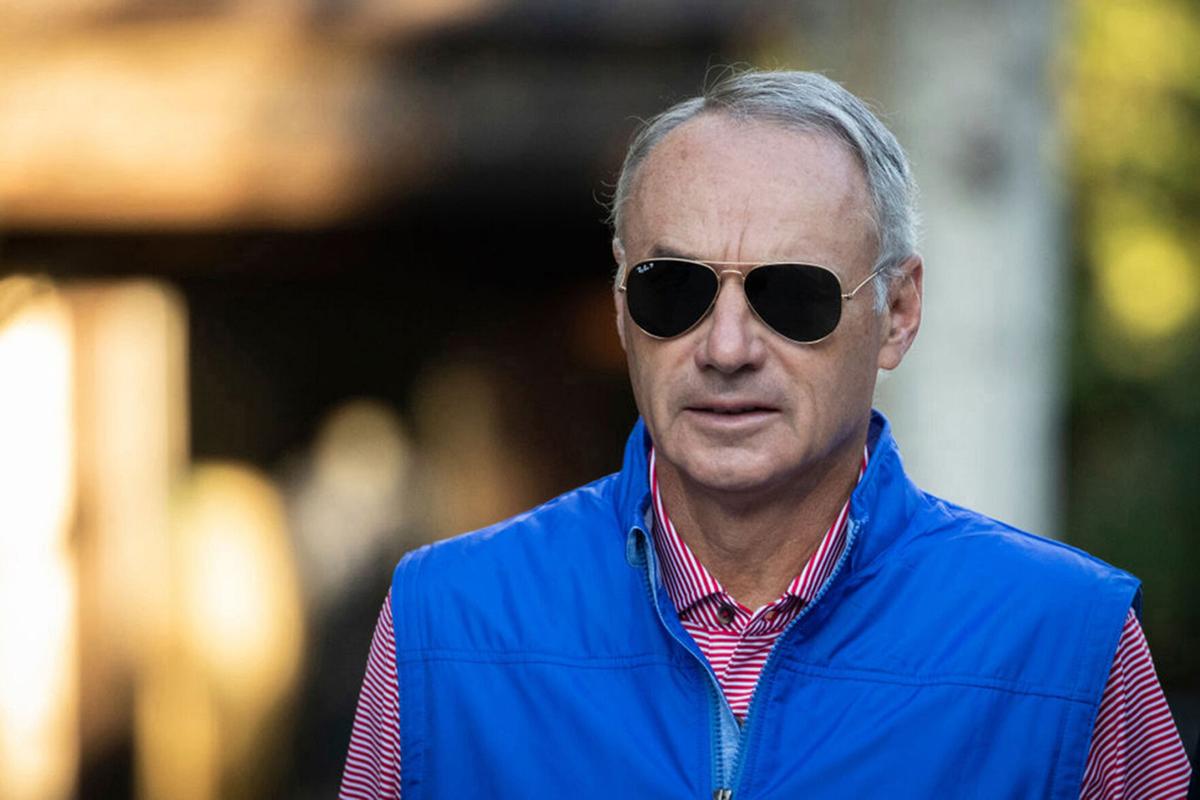 The full list of baseball's mistakes and transgressions is too long to list here, even for a sportswriter who often traffics in long lists.
The health and financial consequences of the COVID-19 coronavirus pandemic have touched all aspects of American life. Baseball isn't the only business navigating unprecedented challenges, and ongoing nationwide protests against police brutality have put sports in their proper place.
But within baseball there's a growing frustration in the pace and style with which the sport is navigating a possible return in 2020.
Some remain optimistic - "I'll see you at a game this summer, I'm sure of it," one insider told me - but that positive outlook is harder to find than ever. Many who default toward hope are increasingly concerned that history will show baseball missed an opportunity to grow this year because the men who run the sport could not see beyond their own immediate self-interests.
This time, during a pandemic and social unrest, presents a chance for baseball to sell itself to America. Instead, the sport is confirming some worst assumptions.
"I can't believe some of this (expletive)," said a person with more than 30 years in the game with good relationships on both sides of the labor divide.
The temptation is to say that a 2020 season will begin at some point, if for no other reason than the fact that both camps - the owners and players - have too much to lose without one. But the only other cause for optimism mentioned to me by a handful of baseball people this week is a report from Italy that the virus was losing its potency there.
In other words, the best hope for baseball leadership's inability to get out of its own way could be dumb luck.
The hell of it is that Major League Baseball, which has enjoyed years of record revenues, should've been well-positioned for this. With attendance in decline the last seven seasons, and younger fans proving harder to reach, the motivation for navigating toward a stronger position should've been overwhelming.
The game has long been surpassed in popularity by football and basketball, and soccer is gaining ground. The stakes are clear. The owners and players should be working together, respectfully, with public messaging that makes plain their empathy for what the rest of the country is experiencing, and a collective responsibility to be part of its healing process.
Their inherent self-interests could've remained unsaid. A country that's home-bound and desperate for live sports represents a terrific growth opportunity. Instead, baseball is clumsily stepping through a minefield of its own making.
"I'm staying positive because this is my livelihood and I love the game," said one longtime baseball official. "But if your point is that we've screwed up already, even if we do get the season going, well, sure. I agree with that."
Compare baseball to other sports.
The NFL's gap in trust between its owners and players is similar. Two big differences, though: Football's popularity gives it a cushion that baseball can only dream of, and so far the NFL has navigated the pandemic fairly admirably.
The NHL recently announced plans to end its regular season early and begin an expanded postseason, which the players agreed to last week. MLS and its players reached a return-to-play deal Wednesday. The NBA has worked through its own labor disagreements and is expected to approve a 22-team return-to-play format Thursday.
That's five major professional leagues in our country, and the only one that can't walk a straight line is the one that might need goodwill the most.
Other leagues' owners and players are seeing each other as partners, not enemies. In baseball, potential fans' and customers' worst assumptions are confirmed. It's an awful look in the moment and an unnecessary obstacle for the future, one worsened by an abject failure of leadership.
You might know that my tendency in matters of sports labor is to side with the players during disagreements. They are the reason we watch. Theirs is the talent upon which industries have been created and grown. Time and again, teams' owners have provided ample reasons for distrust.
You might also know of my belief that the public-opinion game is rigged against the players. Thirty MLB owners demand taxpayer money for palaces designed to deepen their own wealth but remain highly disciplined when it comes to staying on message. And, crucially, they have never released financial reports showing their profits and accounting for skyrocketing franchise valuations.
Meanwhile, 1,200 baseball players with much shorter careers see every dollar of their contracts made public. People are busy. They have their own stresses. It's easy to condemn ballplayers making millions without considering how much more is being pocketed by owners who typically take on little risk.
But choosing sides here isn't the point. It's a distraction. Counterproductive.
What matters is that both sides screwed this up. Too many owners have been too loose with their profits: Losing half a season should not have placed them in such financial distress. They have collectively approached the players with arrogance and a dismissive attitude, leaking details they know will make the players uncomfortable before they've been afforded a chance to review them.
The owners presented a proposal they knew the players would reject, not only dictating how much of a paycut they would take but exactly how those cuts would be distributed. In the culture of baseball, this is a particularly galling arrogance, equivalent to an insult about one's mother.
Owners view this impasse with their players as a fight to be won rather than a challenge to be overcome alongside them.
Rob Manfred made his reputation - landed his current job as MLB commissioner - as a guy who can get deals done with players. He treated players with respect while representing Major League Baseball during past labor negotiations, working with them where he thought he could and providing advanced notice when he knew there would be news they wouldn't like.
Where is that now, during baseball's great crisis?
The players share blame this week. Much of their distrust stems from their last collective-bargaining experience, but that's a deal they chose to sign, trading steps toward a salary cap for lifestyle improvements like more off-days and favorable travel schedules.
Their demand that the owners open their books plays well in some circles but constitutes the same sort of counterproductive fighting words as the owners wanting a salary cap. And on this point, the owners are right. The deal signed in March, one that gave the players a $170 million advance and prorated salaries for a shortened season, includes language that can reasonably be interpreted as calling for good-faith negotiations if games are played without fans.
Well, here we are. Games will almost certainly be played without fans, if they are played at all.
You can believe, as I do, that the players shouldn't be subject to further paycuts because they'll be the ones directly assuming the health risks of playing through a pandemic while the owners watch from quarantine, but a deal is a deal. If the players didn't want to have this second negotiation, they shouldn't have signed in March.
Bottom line: The owners have interests here, and so do the players.
But just as important is what their customers are seeing. They are baseball's revenue stream, its bloodline, and how this drama is resolved will go a long way toward determining how quickly, and with how much devotion, those fans return.
It's still difficult to imagine that baseball - even with all these mistakes and dark signs so far - will allow this unnecessarily contentious moment to destroy an entire season.
But I called a longtime friend in the game recently and asked him to cheer me up, and what he said did not inspire confidence:
"I have never, and won't ever, say that I don't believe baseball will come back, but as I sit here right now I don't have the answer to how they get through all of this."