Jerk turkey and smoked ham. Chitlins and greens. Mac and cheese and corn bread. Sweet potato pie, banana pudding and, his favorite, red velvet cake.
This year, for the first time in a decade, Niles Paul was coming home for Thanksgiving dinner and loved ones prepared to stuff his stomach.
"We have special dishes just for Niles," said his stepmom, Shunta.
Paul, former standout at North High and Nebraska, played more NFL games this decade than any Omahan, but football didn't leave time for holiday homecomings. He spent most of those turkey days in Washington thinking about the Redskins' next game plan.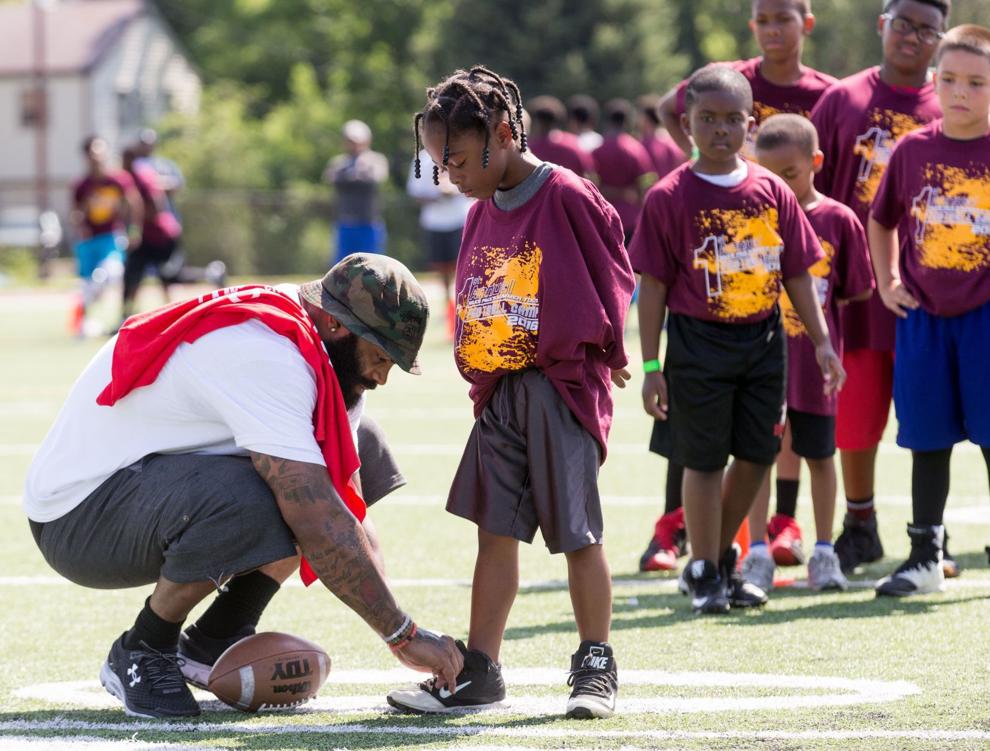 This Thanksgiving was going to be different. The bird was in the oven. The pressure was off. Then, hours before his plane left for Omaha, Paul sent his stepmom a text message.
Change of plans. He couldn't find a place to board his pit bull and French bulldog. He had to stay in Florida.
Truth is, three months after retirement, he wasn't ready to face family and friends eager to know what he's doing now.
"What am I supposed to tell them? Oh, I'm battling depression. I'm seeing a therapist. I'm supposed to tell them that? I'm ashamed to tell them that. I'm ashamed where I'm at. I gotta shake this."
Long admired for his dedication and toughness, Paul spent this fall lost and alone.
"People think, oh, you got it made. You've made millions of dollars. You can have any girl you want. You living the life. How do you tell them it ain't really the life? I'm fighting some demons."
He missed the Thanksgiving jerk turkey and red velvet cake. He missed decorating the Christmas tree and drinking eggnog in Omaha. Instead, he ordered a meal and curled up with the dogs in his windowless theatre room, watching the sport that gave him glory but took away something more essential.
Seven years earlier, they all watched him on TV.
Thanksgiving Day 2012. Redskins lead the Cowboys, 28-13. Fourth quarter. Third-and-inches.
Robert Griffin III fakes a handoff and spots No. 84 running toward the end zone. Paul couldn't believe he was open. He squeezed the spiral as he fell to the turf, got up untouched and backpedaled across the goal line.
He celebrated his first NFL touchdown before roughly 29 million TV viewers. How's that for a big stage?
One month later in Washington, Paul returned a fourth-quarter kickoff 48 yards in the must-win season finale against the same Cowboys, clinching the division title.
"It's the difference between winning and losing," Redskins coach Mike Shanahan said afterward.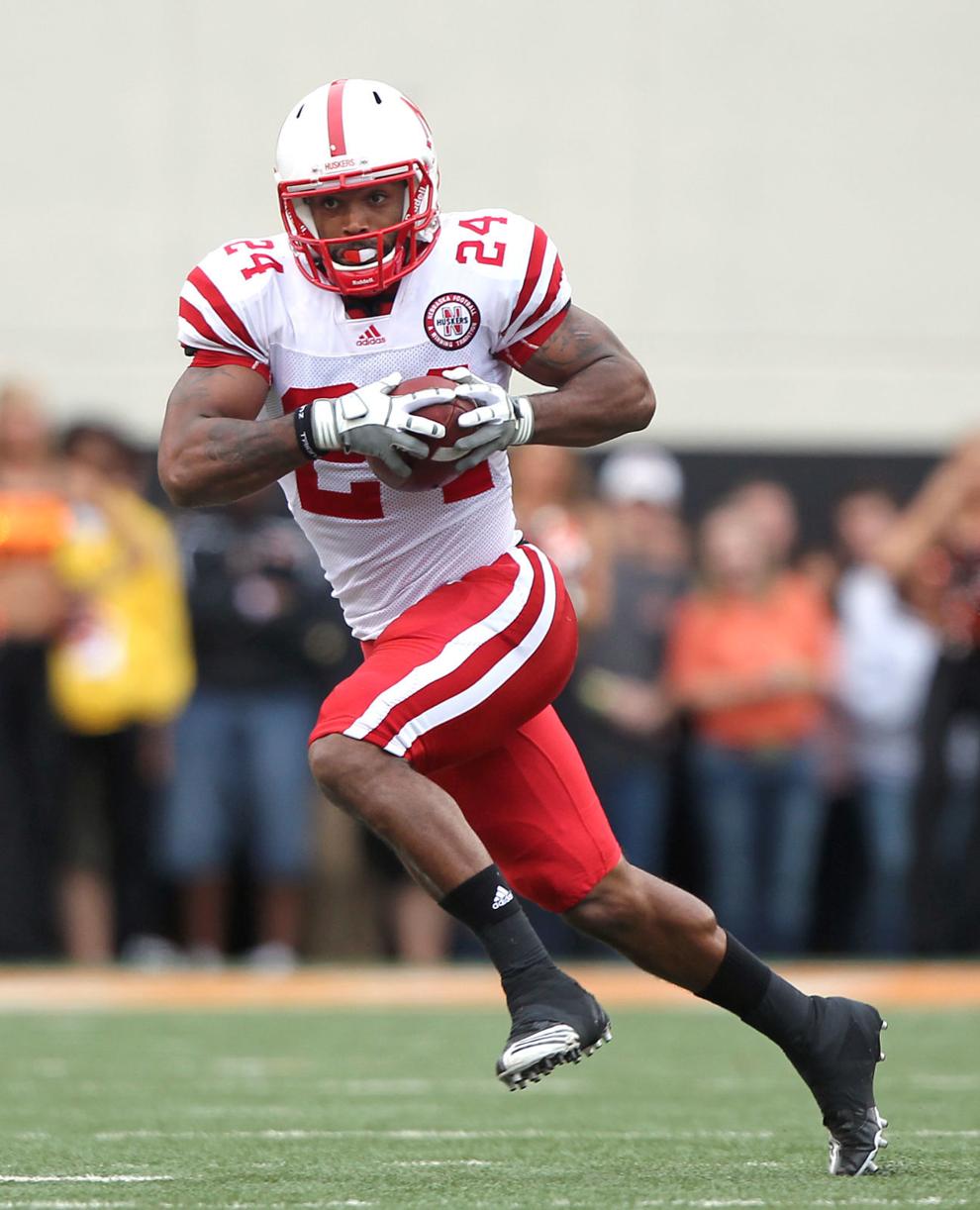 Paul, an All-Big 12 punt returner in 2010, always had the skills to reach the NFL. He covered 40 yards in 4.45 seconds. He understood the nuances of the game, too. Uncle Ahman Green used to take him as a high schooler to Green Bay to train with NFL receivers.
But fifth-round draft picks are hit and miss. For every all-pro — Richard Sherman was chosen one pick ahead of Paul — there's 10 guys who never play a game. Paul found an edge.
"The warrior spirit," Paul says.
The grit he developed as a kid under his mentor, Jimmy Smith. Paul grew up at 24th and Fort Streets, a neighborhood short on success stories. At 12, he lost his mom to a prolonged illness.
Sports gave Paul purpose. An outlet for his fury. He promised his mom he'd be a pro football player. When he received his first NFL paycheck, Paul bought something he never had as a kid: a nice mattress.
Redskins teammates called him "Rambo." He took pride in pain, resisting the training room because it might hurt his reputation. Accepting roles others wouldn't. How many NFL receivers become tight ends, kickoff returners, punt-team gunners and eventually fullbacks?
His favorite moment of game day wasn't the opening kickoff. It was post-game handshakes when an opposing coach or player praised his heart.
"Being the underdog and earning respect."
Just when he advanced to the head table, the problems started.
In 2014, Paul caught 39 passes for 507 yards. The Redskins rewarded him with a three-year, $10 million contract. In August 2015, Washington named Paul its starting tight end. His work had paid off.
But in a preseason game in Cleveland, Paul blocked a defender as a Browns tackler rolled up on his leg, fracturing his left ankle. Redskins coach Jay Gruden called it a huge loss. "One, he's a great player. He's worked so hard to get himself where he is. But two, he's a great leader. ... We're sick about it."
Paul's doctor called it the worst ankle fracture he'd seen. He needed pain pills to fall asleep. Even after months of rehabilitation, he couldn't walk without a limp. He wrestled with visions of suicide, seeking out therapy.
"I was in and out of the dark place just trying to fight to get out. The only thing that kept me sane was getting back on the field."
Paul made it back in 2016, earning distinction as the Redskins special-teams captain. But during a Week 8 overtime game in London, he dove for a pass, absorbed a hit and landed awkwardly. His shoulder dislocated. He missed the second half of the season.
Here comes the paradox of his career. Every time Paul emerged as a feature player, his body failed him. So to affirm his reputation — to retain his value — he kept saying yes to jobs that jeopardized his body further. Most notably, fullback.
"If you would've told me in college I would play fullback, I would've laughed at you," he said.
In 2017, Paul led his tailback into a goal-line hole against Cowboys all-pro linebacker Sean Lee. The Redskins scored, but Paul's helmet popped off as he lay unresponsive.
When he regained consciousness, his trainer called for a cart. No, Paul said. He'd left the field via cart when he broke his ankle. Once was enough.
"I want it to be known that I ain't no b----," Paul later told reporters. "He got the best of me. He knocked me out, but we scored. I did my job."
Paul missed the next two games. The following week, he told his therapist — an NFL employee — that he couldn't remember his plays. She alerted the team doctor, who wanted to hold out Paul.
No, Paul said, I'm good. He lied. And then he played.
Even now, he can't stand long without his ankle aching.
His shoulder constantly feels like it might pop out of place — he can barely do a push-up. His knee buckles. His fingers point in different directions.
Paul jokes with his dad that he feels like a 60-year-old man.
Paul knew two years ago his body was giving out. He was constantly in rehab. After practices, he sat and waited on the sideline until he could limp his way to the locker room. But he had a goal to play 10 years. He wasn't done.
In 2018, Paul signed in Jacksonville. It took a while to show what he could do, but in Week 5 at Kansas City, Paul caught seven passes for 65 yards. The following Sunday, Jaguars coaches designed several plays for him, including handoffs.
"That game plan against Cowboys was lit up for me," Paul said.
His first touch, on the same field where he caught his first career touchdown on Thanksgiving 2012, Paul took a reverse and sprained his MCL. He didn't know it, but he'd never play an NFL game again. He spent the rest of the season on injured reserve.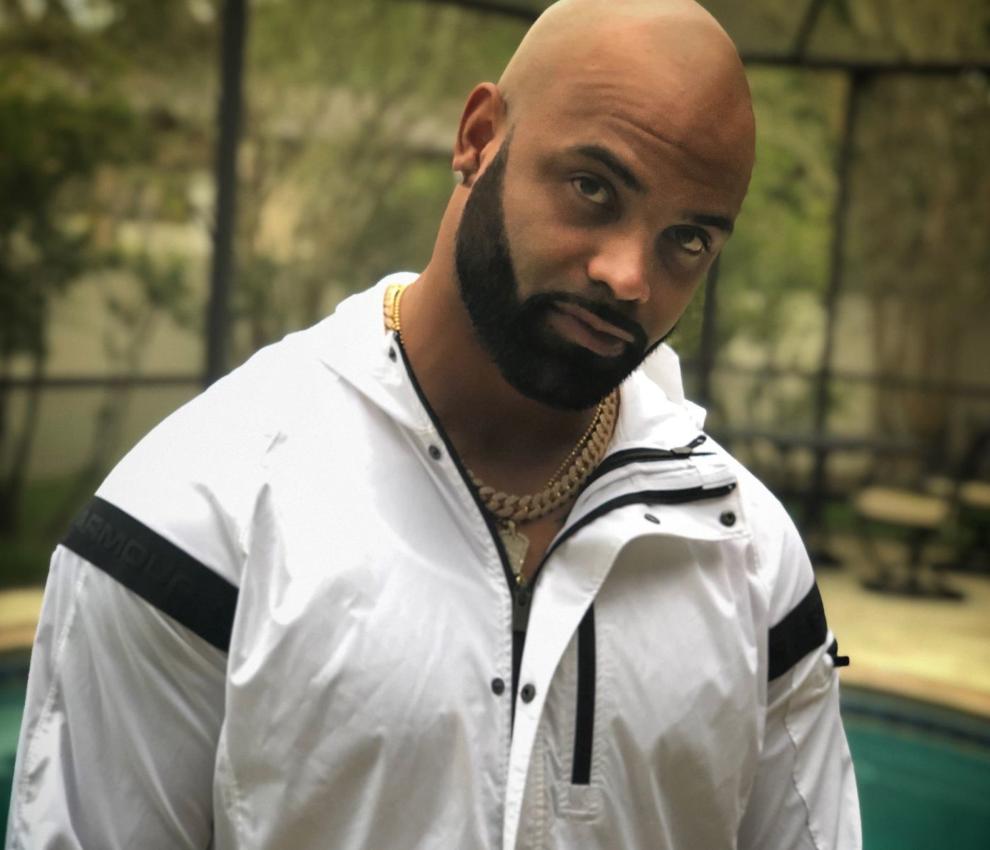 Paul considered retirement last spring as he waited for another contract. He regularly woke up with pain or headaches. Be patient, his agent said. Sure enough, the 49ers called. Paul flew to San Francisco and beat out three free agents in a tryout.
But once he joined the team, "I just wasn't feeling like myself anymore."
Did coaches notice it, too? In training camp, the Niners told him they'd found a younger tight end available on waivers. They released Paul.
The Raiders called immediately and wanted him to come across the bay for a tryout. But Paul knew that if he made the team, he'd be one of the last roster spots. A "camp body" who receives a lot of reps — and beatings — from the starters.
"I wasn't mentally or physically able to do that anymore."
Paul turned down Oakland and flew home to Jacksonville. Three days before his 30th birthday, he announced on social media his retirement.
"Although my NFL journey has come to an end, life must go on," he wrote. "I am looking forward to what the future has in store for me."
For years, Paul heard the warnings. A player's first season of retirement tests his sanity. Still, Paul wasn't prepared for a new routine.
Without the camaraderie of the locker room. Without the adrenaline rush of Sunday afternoon. Without an outlet for his warrior spirit. Suddenly there was too much time to think.
"It's like, dang, who are you?" he said. "You've always been known as Niles the football player."
He tried boxing, bowling, bike riding. He almost signed up for karate. He traveled to Vegas to drive race cars. He traveled to Paris to see the Eiffel Tower and the Mona Lisa. Tried to open his mind to other interests.
Don't get caught up in football, mentors always told him. But singular focus was precisely the reason he played eight years in the NFL. Now he's just supposed to shut it off?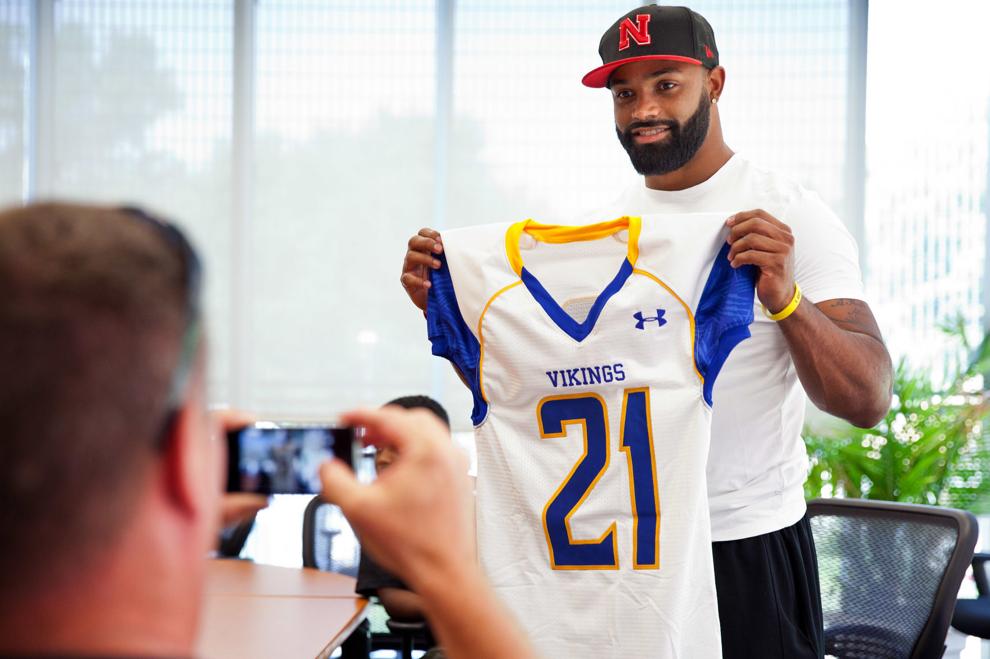 On Sundays, he mostly avoids football unless he knows the players on TV. He sees old Huskers like Will Compton and Ameer Abdullah and he lights up. I should be out there with them! He sees players he beat out and shakes his head. That could be me!
Occasionally during the action, he grabs his phone and calls his agent. Can I come out of retirement? What do you think? A few hours later, he comes to his senses.
"That's not what I want. As much as I'd love to be on that field, I just don't think the sacrifice is worth it anymore. I made a decision that was best for me for the longevity of my life."
Longevity is great. But these four months have felt like years.
"I kinda locked myself away in my house. I don't go out. I don't socialize. As far as working out, I have a gym in my house. I don't really feel the need to leave at this point.
"I sit on my couch until I fall asleep. I wake up and sit there, it's pitch dark in the room and I watch TV. And I pass back out."
He tried anti-depressants, but they made him feel like a "zombie." He wants to work through this with a clear mind. Paul's biggest support system is back in Omaha, but he isn't comfortable returning yet.
Sign up for Big Red Today news alerts
Get a daily Husker news roundup, recruiting updates and breaking news in your inbox.
"I'm still trying to figure myself out. I need to do that before I go home to show face. … I ain't never been looked at as weak. Nothing like that. And I kind of feel weak right now. I feel weak. I gotta build myself back up."
He wonders about his reputation in north Omaha, especially with a generation he inspired.
"I let the kids down. I know I had an eight-year career. That's great. But I know what I set out to do. I kinda just feel like I quit! And I ain't never been a quitter."
He knows it's foolish talk. The shame is mostly in his head. But on dark days, he can't see through it.
When one of his brothers stops by his Jacksonville house, Paul perks up. He banters. He laughs. But aside from weekly therapy sessions, he never talks about his struggles.
Four days after Thanksgiving, I was reporting a story about Nebraska's 2009 Big 12 championship loss to Texas. I called Niles Paul for his memories.
I'd written about Paul several times since his North High days, including a feature story the day in 2007 he signed with Nebraska. I asked about his first season away from football. How he was doing.
Paul slowly opened up. After an hour on the phone, he expressed surprise about what he'd revealed. "I promise you, I don't know how this happened."
Motivated by our conversation — and follow-up discussions with his therapist and financial adviser — Paul scheduled a visit to a Florida sports rehabilitation center, where neurologists conducted a series of tests.
His doctor told him 60% of his patients test positive for head trauma. Based on Paul's career and style of play, he had all the initial symptoms.
Test results won't be conclusive until after Christmas, but doctors assured Paul they could help him. He found comfort knowing he wasn't alone.
"That was a turning point," Paul said Friday.
He can't restore his body or heal his regrets. He can't go back to 20 or 25. But as Paul searches for a new identity — a place in his head that feels like home — maybe honesty can ease his burden.
He hid too long behind the warrior's spirit. People should know the whole story, he said.
---
Every Husker selected in the NFL draft since 2000