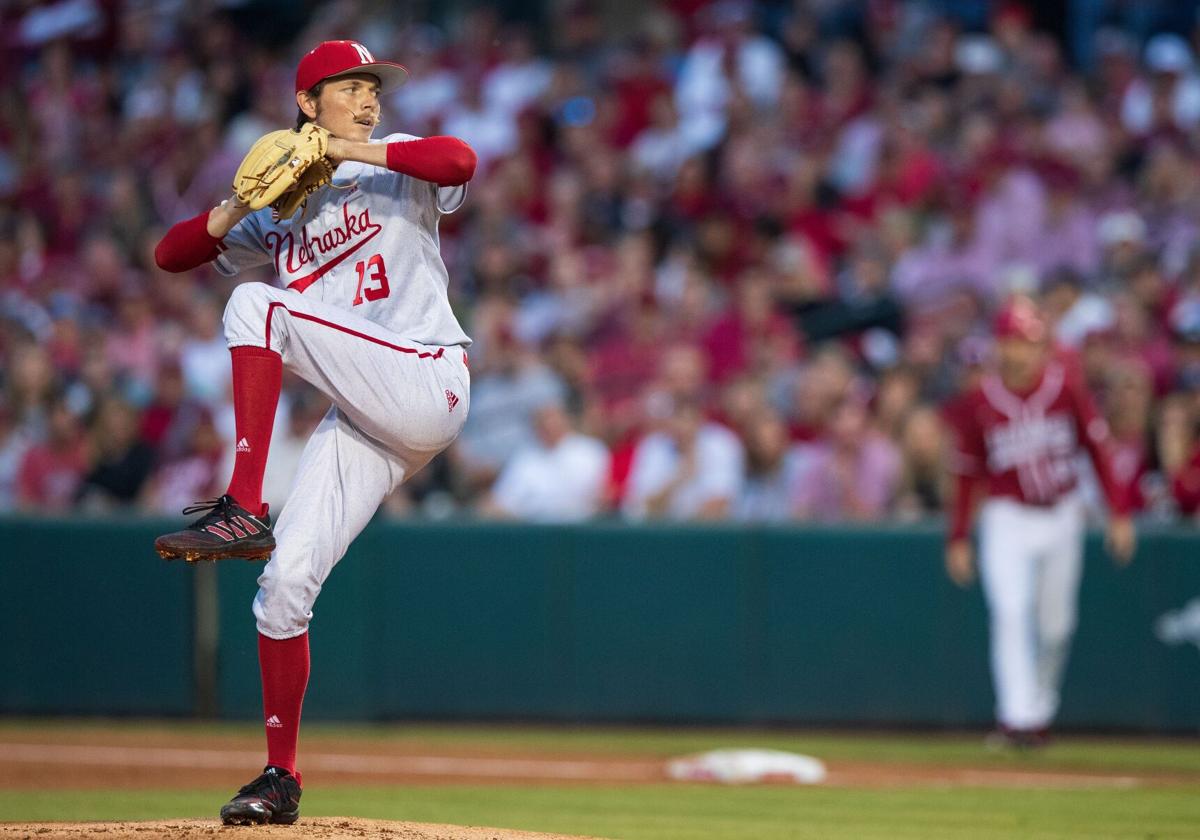 Below are Saturday's results from the regionals of the NCAA baseball tournament.
Fayetteville Regional
NJIT 3, Northeastern 2: Closer Jake Rappaport posted his program-best 11th save of the season as NJIT held on for the first NCAA tournament win in program history. Rappaport pitched the final two innings, allowing one run and one hit with one strikeout.
Ruston Regional
Alabama 3, Rider 1: William Hamiter hit a two out, two-run home run in the bottom of the seventh inning for the Crimson Tide, who entered Saturday's contest having scored just three runs in their last three games.
Louisiana Tech vs. N.C. State, late
Stanford Regional
North Dakota State 6, Nevada 1: Peter Brookshaw, Tucker Rohde and Zach Solano each had two hits to lead the Bison to their first regional win as a Division I program. 
Stanford vs. UC Irvine, late
Lubbock Regional
UCLA 13, Army 6: Matt McLain had three RBIs and Noah Cardenas went 3 for 3 to help the Bruins eliminate the Black Knights. Cardenas, who was twice hit by a pitch, scored two times had a two-RBI single in the seventh to cap the scoring. 
Texas Tech vs. North Carolina, late
Tucson Regional
Oklahoma State 5, Grand Canyon 3: Parker Scott allowed three runs, two earned, over 6 1/3 innings for the Cowboys. Cade Cabiness and Nolan McLean hit solo home runs for the Cowboys. 
Arizona vs. UC Santa Barbara, late
Oxford Regional
Southern Miss 21, Southeast Missouri State 0: The Golden Eagles tied an NCAA tournament record previously set by LSU and Vanderbilt for most runs scored in a shutout win. Christopher Sargent hit three home runs and Gabe Montenegro and Reed Trimble each tallied five hits in the elimination game. 
Mississippi 4, Florida State 3: Doug Nikhazy tied a program record with 16 strikeouts for Mississippi in a winners bracket game. Nikhazy went seven innings, allowing four hits and three runs, two earned, and striking out every player in the Seminoles starting lineup at least once.
Greenville Regional
Maryland 16, Norfolk State 0: Bobby Zmarzlak hit two of the Terrapins' seven home runs, scoring four times while hitting 4-for-5 with a double and four RBIs. Justin Vought and Randy Bednar each went 2-for-4 with a home run for Maryland, which led 14-0 after four innings.
East Carolina 7, Charlotte 5: The Pirates trailed 5-4 entering the eighth inning, but Lane Hoover drove in two runs with a single to center field to give them the win.
Nashville Regional
Indiana State 9, Presbyterian 2: Zach Frey struck out a career-high 10 in a complete game win. Frey gave up two earned runs on five hits and one walk for the Sycamores. Miguel Rivera had five RBIs for Indiana State.
Vanderbilt 4, Georgia Tech 3
Austin Regional
Fairfield 6, Southern 2: Jake Noviello spread four hits across five innings and moved his record to 9-0 to give Fairfield its first NCAA tournament win.
Texas vs. Arizona State, late
Gainesville Regional
South Alabama 19, Florida 1: Santi Montiel homered and drove in five runs for South Alabama, which collected 21 hits to eliminate Florida in stunning fashion. The Jaguars handed Florida its second largest margin of defeat in program history. In the bottom of the sixth inning, following a walk, a ground out on a sacrifice bunt and fly out, with two away, South Alabama proceeded to erupt for 10 straight hits and scored 10 runs.
South Florida 10, Miami 2
South Bend Regional
Central Michigan 8, Michigan 2: Jordan Patty gave up one run in 7 2/3 innings to help the Chippewas eliminate the Wolverines, who reached the College World Series finals in 2019. Patty gave up a solo home run to Michigan's Tito Flores in the first inning and kept the Wolverines scoreless into the eighth. Garrett Navarra and Griffin Lockwood-Powell homered for Central Michigan.
Notre Dame 26, Connecticut 3: Niko Kavadas hit a grand slam in Notre Dame's five-run first inning and added a three-run shot in the ninth. Kavadas finished 3 for 4 with, eight RBIs, two walks and five runs.
Starkville Regional
Campbell 16, Samford 13: Grant Harris hit a two-run home run in a 3-for-3 effort at the plate and the Camels held on. Campbell led for the rest of the game after taking a 5-1 advantage in the bottom of the first and extended the lead to 14-7 after five innings.
Mississippi State vs. VCU, late
Fort Worth Regional
Oregon State 10, McNeese State 5: Kyle Dernedde hit two base-clearing doubles to keep the Beavers' season alive. Dernedde's six RBIs tied Bill Rowe for the program record in a postseason game. His doubles powered five-run innings in both the fourth and eighth. 
Columbia Regional
Virginia 13, Jacksonville 8: Zack Gelof and Kyle Teel had four hits each, and Jake Gelof and Chris Newell homered for the Cavaliers. Virginia scored in seven of the eight innings it went to the plate and finished with 21 hits.
Old Dominion 2, South Carolina 1
Eugene Regional
LSU 6, Central Connecticut State 5: Giovanni DiGiacomo drove in the winning run with a walk-off single in the 10th inning of an elimination game. The Tigers (35-23) prolonged coach Paul Mainieri's 39-year career for at least another day. Mainieri announced last week he would retire at the end of the season. DiGiacomo faced Central Connecticut's Jake Neuman with one out and the bases loaded. He fouled off a pair of 2-2 pitches before poking a grounder through the center of the infield to score Gavin Dugas.
Knoxville Regional
Duke 14, Wright State 6: RJ Schreck hit three home runs and drove in five runs to help the Blue Devils pull away. Schreck, who batted 4 for 6, homered in the first, third and fifth innings. The left-handed Schrek just missed a fourth homer in his last at bat in the top of the ninth driving a shot to the warning track. It was Schrek's first-career three-homer effort.
Tennessee 9, Liberty 3: Liam Spence led off the game with a home run and hit another in the second inning for the Volunteers, who moved one win away from clinching the regional. Tennessee set an NCAA tournament program record with five home runs, all in the first three innings, to build a 7-0 lead.
---