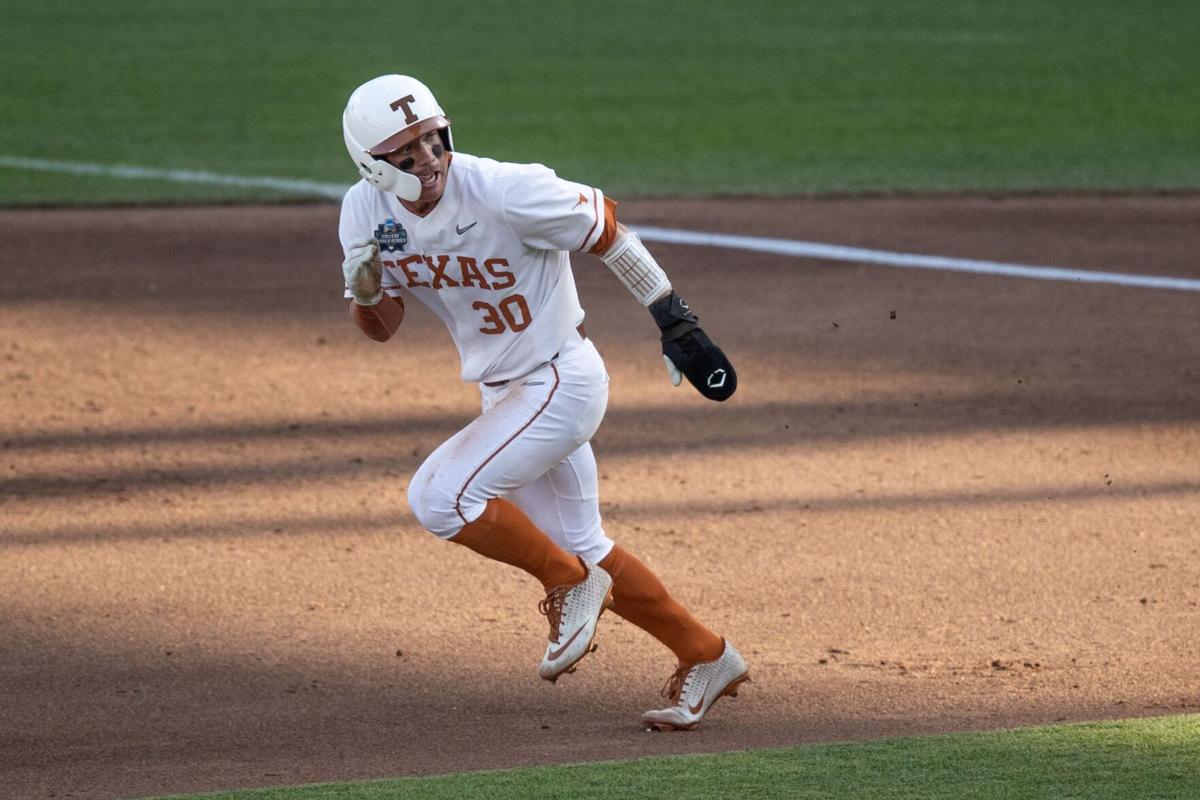 The two losing teams on Sunday shared a common thread — they were nearly shut down offensively.
The Volunteers had opportunities to score. They had two runners on with no outs three times through the first six innings but couldn't convert. Then they put one runner on base in the final three frames.
Later, Texas fell on the wrong side of a College World Series record. Mississippi State struck out 21 Longhorns, including 15 by Will Bednar. Texas avoided a shutout with a leadoff homer in the ninth but lost 2-1 despite two more hits in the inning. Prior to the ninth inning, they had one.
"It's a humbling game," Longhorn coach David Pierce said. "And every player that has played this game for any length of time has gone through a tough game like that. Tough to see it happen to them on a big stage. But maybe some of our youth came out today and just tried to force some at-bats."
When the teams meet Tuesday afternoon, the offenses will need to get going to avoid elimination.
Both have shown a capability to do so. Tennessee is a top-40 scoring team and in the top 20 in homers. Texas was hot heading into the CWS, having scored 10 or more runs in four of its first five NCAA tournament games.
Volunteer coach Tony Vitello said after the loss that one of the team's main problems Sunday was mental.
"I thought there were moments, whether at the plate or on the mound, where we lacked conviction, and it cost us a little bit," he said. "Towards the end of the game, when the score wasn't the way we wanted, we uncharacteristically — rolled over is not the right word, but we lost our edge a little bit."
On Tuesday, the Volunteers are planning to start Blade Tidwell, an SEC all-freshman pick, while Texas will throw out All-Big 12 first-teamer Tristan Stevens.
Both were vulnerable in their last appearances, though it didn't matter to the outcome. Tidwell went seven innings against LSU in Tennessee's 15-6 super regional closeout win, allowing seven hits, four home runs and six earned runs. Stevens also closed Texas' super regional against South Florida, giving up eight hits and four earned runs in 5 2/3 innings.
Regardless of the previous games, both coaches remained confident in their teams.
"We've just got to get better tomorrow, and that's the game plan," Pierce said. "Just don't listen to the noise. We know what happened. Don't listen to the distractions of what happened in the box, and it will be tough enough to get over it."
Vitello made it a point to acknowledge the fans who came out in his postgame press conference, citing it as extra incentive for the team to return to form.
"Wins and losses at this deal, it can be crazy," he said. "So not too worried about that. But I like people to be able to see our guys play Vol baseball on Tuesday."
---