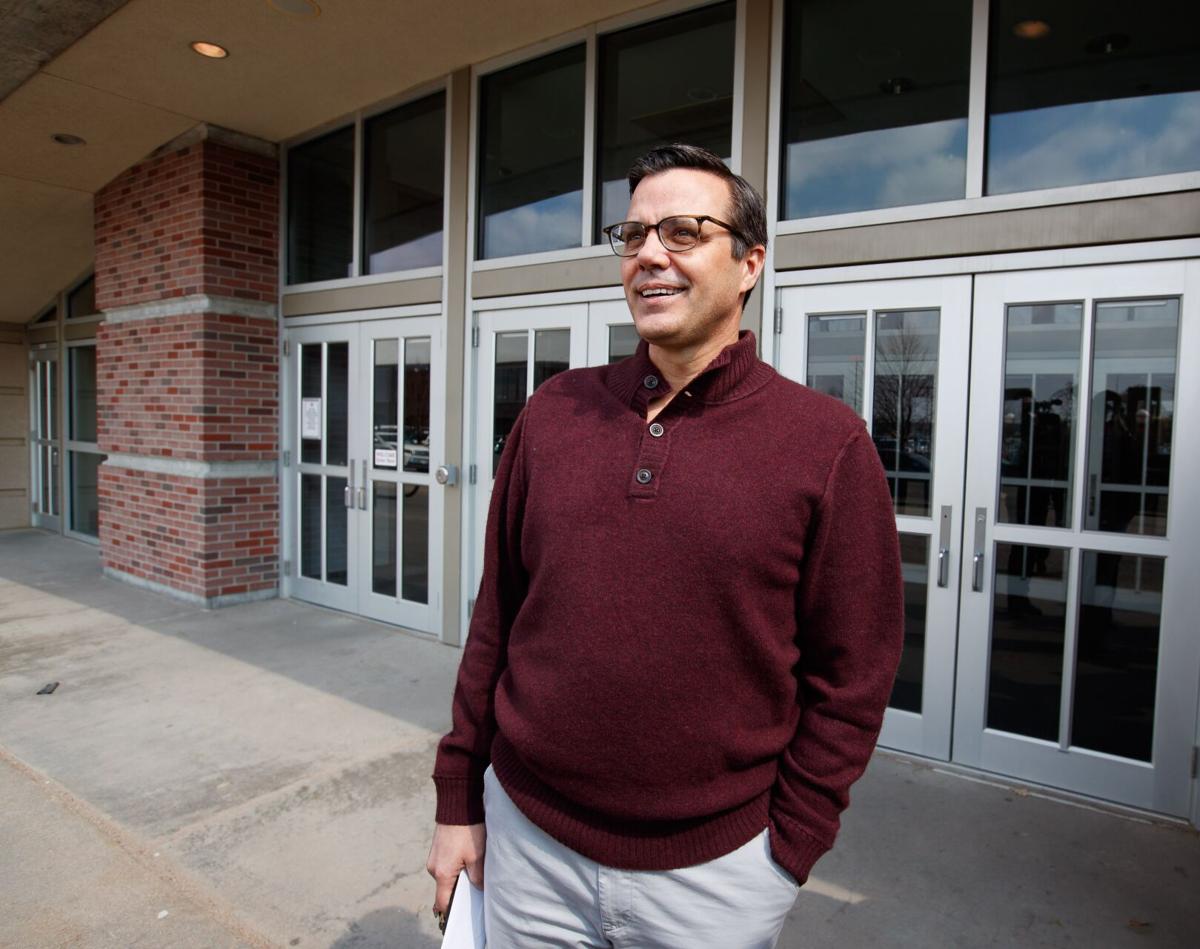 Tim Miles has heard the question so many times at so many stops, this time he couldn't even take it seriously.
How, a California reporter asked Wednesday during Miles' introductory press conference as San Jose State's new basketball coach, will you overcome the program's meager history?
Miles delivered the answer through a grin that Nebraskans know so well: "Just wit and charm, I think, is going to get us over the top."
San Jose State has lost more games than almost anyone in college basketball the past 20 years — 431! That's compared to 164 wins. The Spartans have recorded double-digit wins in a season once in the past decade. Their last postseason game of any kind was a CBI loss at Creighton in 2011. Their last NCAA tournament appearance? 1996.
Even by Miles' rebuilding standards, this is an awful job. And yet … the South Dakotan who spent the past two years on a coaching sabbatical in Lincoln looked undaunted in Silicon Valley.
When he walked to the podium in his gold and blue tie and pulled off his mask with the Spartan logo, Miles looked about half his real age (54).
"I feel like just letting out a holler," Miles said. "I'm so excited."
Miles learned the past two years that he can broadcast games for BTN, interview coaches on his podcast or hang out with his lazy yellow lab, Sammy, but he's no good with free time.
"My blood pressure when I was coaching was 112/67. Now it's like 150/99. So I need to get back into coaching so I'm healthier."
Since he graduated high school in 1985, Miles never spent a single year away from a college campus. Until the past two.
"It's funny, when you travel with the team, you have your assistant coaches and your team. When you travel for TV, you travel alone. For me, I was like a fish out of water.
"I was looking to hang out with people and chat it up and do all that. It was just me and the bellman. I just missed the camaraderie."
Perhaps Miles could've landed an easier gig had he waited another year, but he's exactly what San Jose State needs. Athletic Director Marie Tuite called him "Tim Builder Miles." She hopes he can energize season-ticket holders, donors and especially students.
Tuite wants them to "wear their San Jose State sweatshirts with their shoulders back and their head up. That when March Madness comes around, the discussion is San Jose State."
School President Mary Papazian noted Miles' infectious personality and social media prowess.
"I couldn't help but notice that Tim has around 166,000 followers on Twitter. So I'm hoping I may be able to leverage your popularity, Tim, and grow my own follower base."
San Jose State reminds Miles of his first head coaching job in 1995 at Mayville State, which had recorded back-to-back 2-22 seasons.
What worked in the North Dakota prairie, Miles said, will work in the Bay Area. Selling a vision. Building toughness, confidence and pride. Eliminating mistakes. Finding a mental edge. Playing "GATA basketball."
"Get after their … butts," Miles said.
Miles won the press conference, as he always does. He exhorted season-ticket holders to get behind the team.
"Buy a couple extra in case you got friends you haven't met yet."
He used his old joke about graduating No. 7 in his high school class. "There was 13 of us."
He nailed all the administrator names — even "President Papazian."
He explained his evolving offensive vision.
"What we didn't have at Nebraska was enough 3-point shooting. That is so vital to the game today. … Some of those role guys that you used to have that could be defensive stoppers, quite frankly it's hard for them to have an important role unless they can make outside shots. They have to be able to make 3s."
Mostly, Miles spent his 30 minutes at the podium insisting that past failure doesn't guarantee future failure, a theme he has preached successfully most of his 24 seasons as a coach. Critics can scrutinize his ability to recruit and manage elite talent, but if your program stinks and you need a man to light a fire, you can't do much better than Miles.
"Don't major in history; they're all dead," Miles said. "We're not going to worry about the history of something that really doesn't matter to me. We're going to worry about pushing forward with a certain kind of mentality of running to the fight.
"That's what Spartans do. We run to the fight."
Photos: Tim Miles' Nebraska coaching career
Look back through Tim Miles' career as Nebraska's men's basketball coach, the biggest wins, worst losses and most notable milestones.