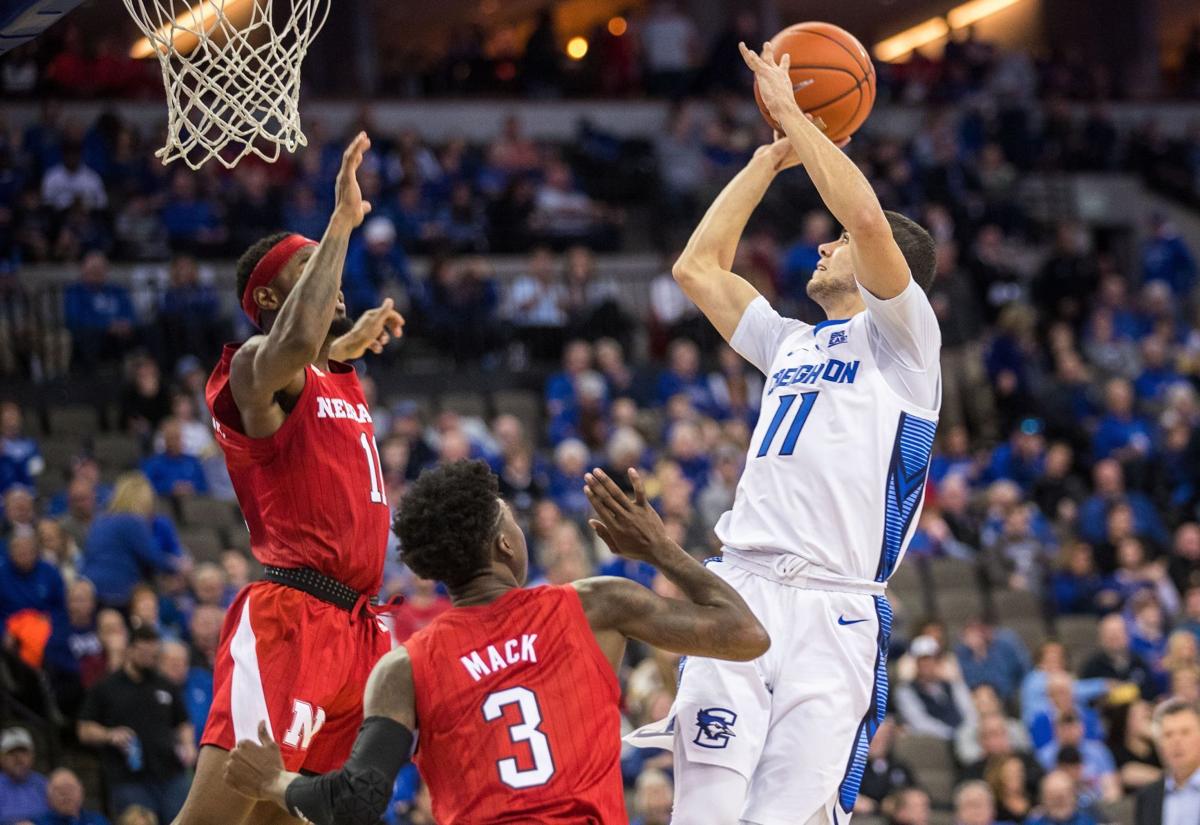 The coaches at Creighton and Nebraska are working to solidify a date to play the annual rivalry game this year but the decision may depend on how their league schedules shake out in the wake of the pandemic.
Both the Big East and Big Ten are expected to conduct conference games in mid-December. But neither league has finalized anything.
That means the original plan for this year's CU-NU game — set for Dec. 12 in Lincoln — could be in jeopardy.
But Creighton coach Greg McDermott said during a Zoom press conference Wednesday that he's talked several times with Nebraska coach Fred Hoiberg about trying to make something work. The Huskers and Jays have played at least once every year since 1977.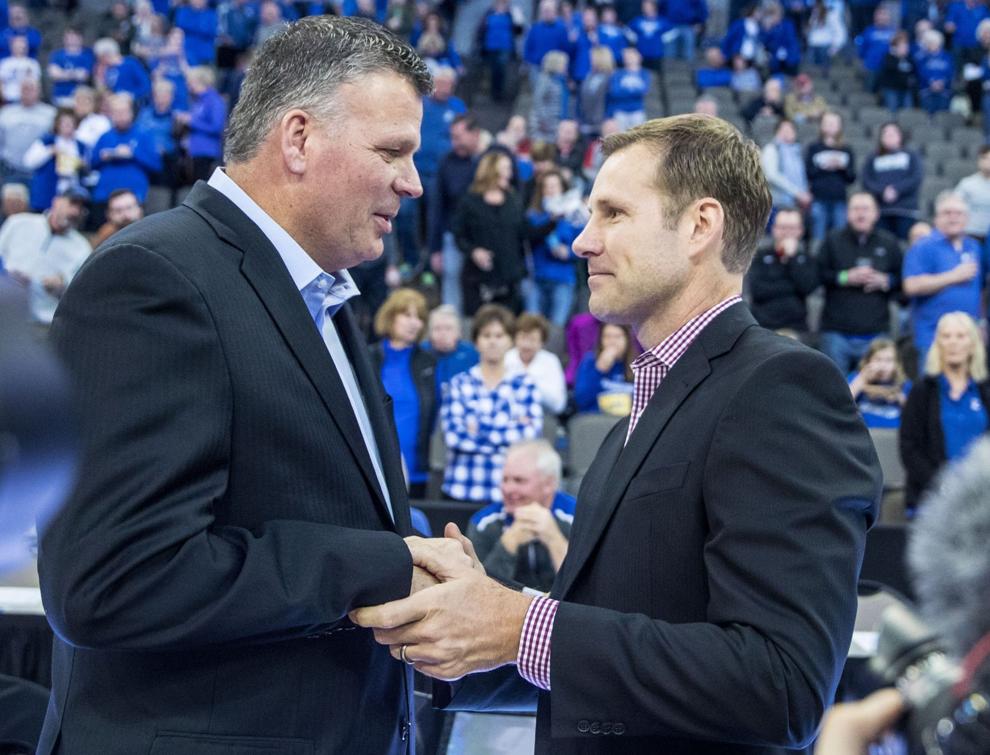 "Can we find a date for it? Where will it be played? I think both of us would like to play," McDermott said. "We've just got to figure out where we're going to work that in."
Both teams' nonconference schedules are filling up pretty quickly.
The NCAA announced last month that Division I squads are allowed to play a maximum of 27 games this season. That means Creighton, which will have 20 conference games as part of the round-robin Big East schedule, has seven openings for nonconference opponents.
It was announced Wednesday that CU will begin the season Nov. 25 against Utah in the newly formed Crossover Classic in Sioux Falls, South Dakota.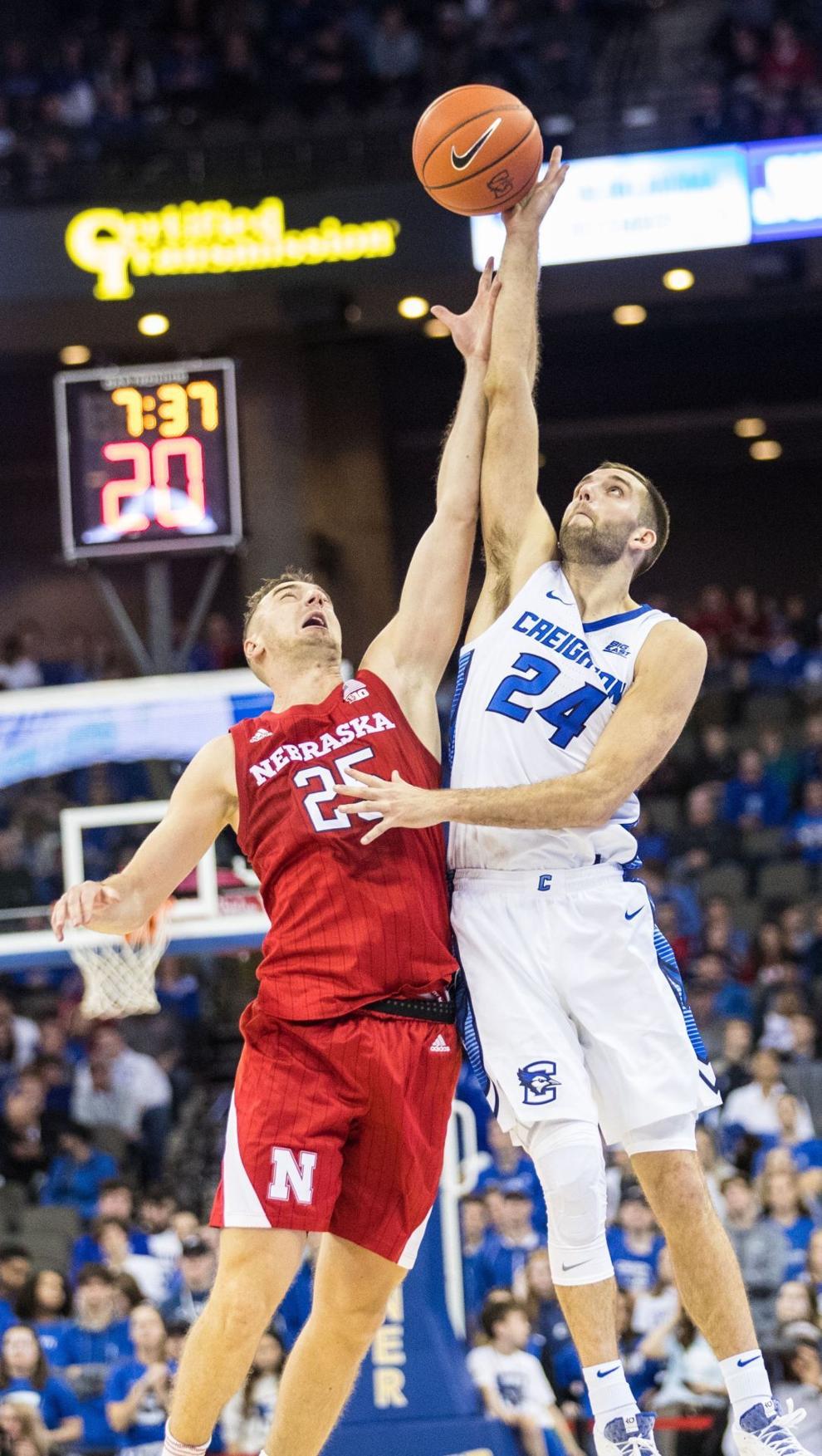 Creighton would then face either Wichita State or Dayton in the second game and play one of the tournament's four remaining teams (West Virginia, Texas A&M, Memphis or Ohio State) in a third game. The Jays also intend to play at Kansas on Dec. 8, McDermott said.
Nebraska, meanwhile, is hosting its own multiteam event in Lincoln. The field hasn't been finalized but the Huskers are likely to play at least three games in their bubble. NU is already locked into a game for the Big Ten/ACC Challenge. And it's not yet clear if the Big Ten will stick with its traditional 20-game league schedule or move to a 22-game slate.
Similar scheduling questions across the country in college hoops have already led to the cancellations of several notable nonconference games.
Missouri and Kansas planned to renew their rivalry this season but that series is reportedly being delayed until 2021. Rhode Island and Providence won't play for the first time since 1934. West Virginia and Pittsburgh are not matching up this year, either.
That's the impact of the pandemic.
How it affects CU-NU remains to be seen. Both teams need to know their league schedules first.
"We're really waiting on the Big East," McDermott said.
Additional notes on Creighton basketball:
» Wednesday marked the first day of preseason practice. The Jays spent the last three weeks preparing themselves for it — conditioning and timing were two areas where the players initially struggled as they worked to regain their form following a summer away from one another, McDermott said.
So there is still some catching up to do.
"We hopefully can move a little faster because we're a relatively veteran team," McDermott said.
He mentioned, too, that an issue for his staff during the next six weeks will be to find ways to keep his guys engaged. There are no exhibitions or closed scrimmages this preseason — moments that help break up the routine of October's daily practice sessions.
Instead, all teams have until Nov. 25 season opener is... practice. And more practice. And more practice.
That can be mentally draining.
"Trying to keep this fresh for a group of guys that's been through it a lot is going to be a challenge," McDermott said. "Six weeks with no outside competition is a long time."
» Juniors Marcus Zegarowski (offseason knee surgery) and Jacob Epperson (leg injury last season) are on the practice floor. They both look better than they did before getting sidelined, McDermott said.
» Tickets for the Crossover Classic in Sioux Falls will be made available on Nov. 1. Fan attendance will be limited.
» Junior Christian Bishop, listed at 205 pounds last year, said he's added about 15 pounds since March. There will be more competition for CU's center spot this season — Bishop could share the role with Epperson and freshman Ryan Kalkbrenner. He could even slide over to the wing and play more on the perimeter.
Bishop's ready for anything.
"I've got to take a step up — I'm an upperclassman now," he said.
Photos: Leading scorers for Creighton men's basketball since 2000
Who has paced the Creighton offense over the last several years? Find out in our gallery of the Jays' top scorers since 2000.