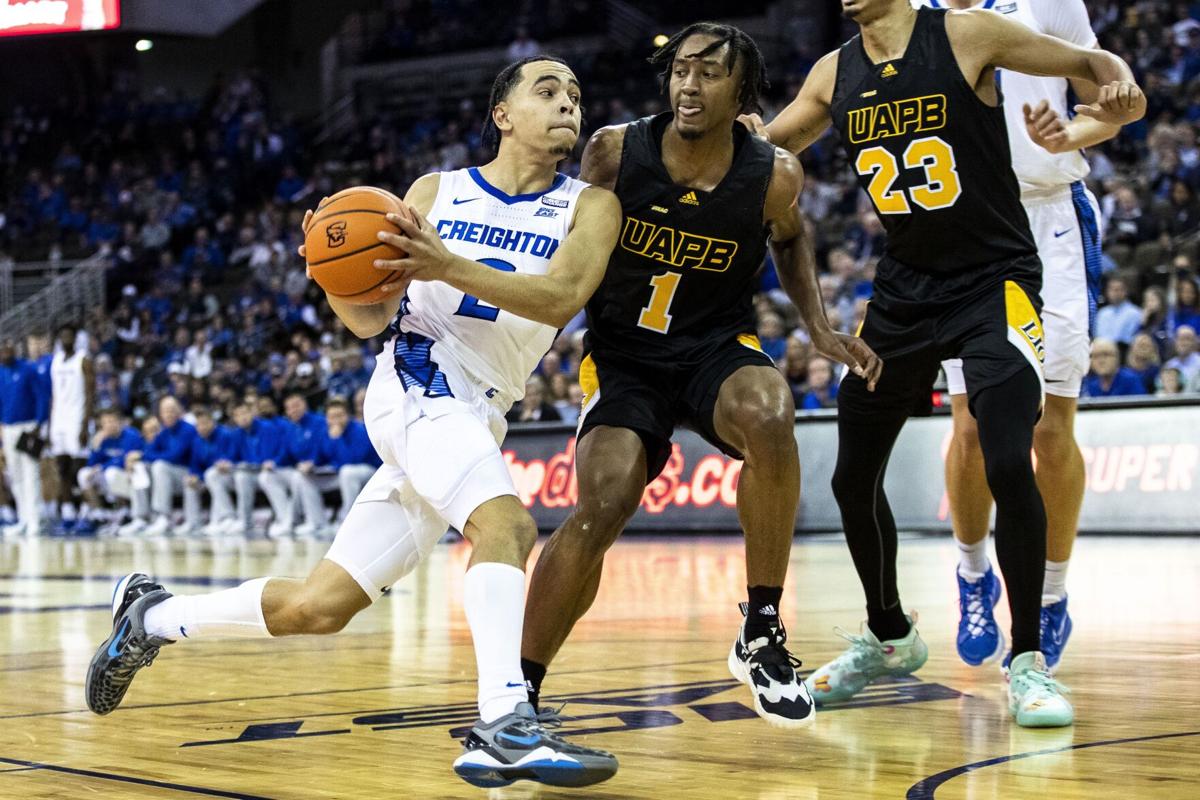 Creighton erased a nine-point halftime deficit with an exhilarating scoring surge, racing away from Arkansas-Pine Bluff with a series of dunks, easy layups and in-rhythm 3-pointers in a wild regular-season opener.
The Jays (1-0) made their first 10 shots out of the break and put together a 23-5 run to take the lead for good Tuesday night.
Senior Alex O'Connell played an integral role in the momentum-flipping stretch — he scored 17 of his team-high 20 points in the second half, and rose up for three crowd-pleasing slams. CU ended up with five players in double figures in the 90-77 victory, shooting 75.9% after halftime.
"I knew that if I just came out the second half, trusted what we do, and played the way that we like to play, I knew the shots would come," O'Connell said. "I just wanted to make sure we came out with more energy and we were ready to go."
The win improved Creighton to 12-0 in season openers under coach Greg McDermott, although most of those had been relatively drama-free.
In the past 11 openers, CU's largest deficit was eight points. Those opposing teams combined to hold leads for 21:58 total minutes of game action in those 11 contests.
But Tuesday went differently. Arkansas-Pine Bluff led for just over half of the game — 20 minutes and 35 seconds.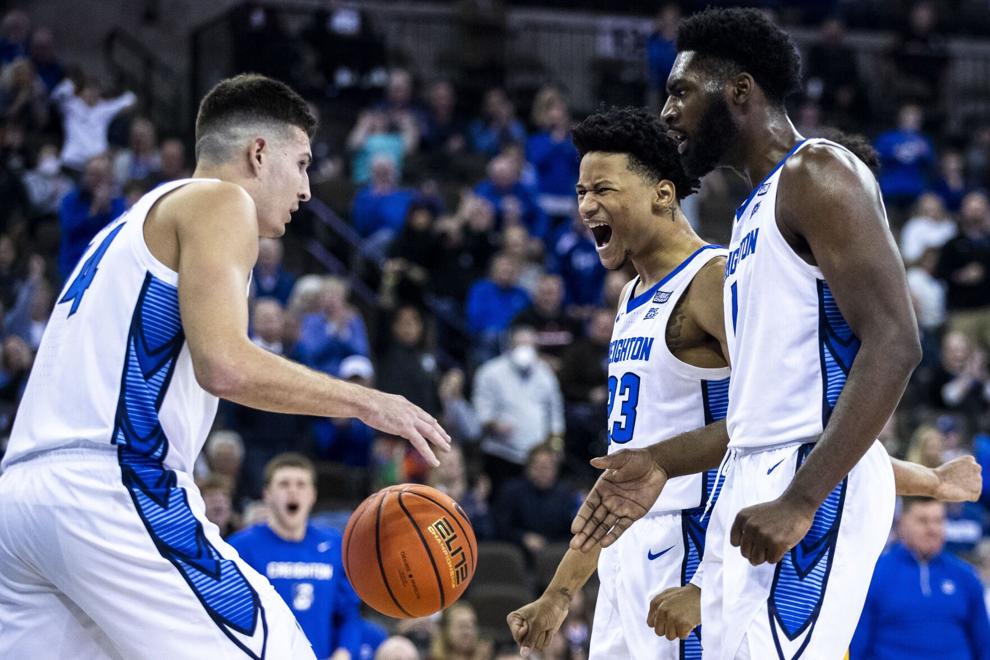 The Golden Lions (0-1) used an early 17-0 run to snatch control and boost the confidence of a newly formed roster led by one of the youngest head coaches in Division I basketball. The computer metrics rated Pine Bluff as one of the worst at this level last year.
Creighton didn't know exactly what to expect. It did not have access to any game film to reference during prep. Four of the Golden Lions' top six guys were playing in junior college or Division II last season.
Yet coach Solomon Bozeman's squad held a 26-11 advantage with 9:33 to play in the first half.
"They came in with a great plan," McDermott said.
After halftime, though, CU took over.
It started defensively, according to McDermott. The Jays got stops and that triggered their fast break — the pace eventually wore down the Golden Lions' six-man rotation.
A tactical change to assign O'Connell to guard forward Trey Sampson ended up paying off because the versatile 6-foot-9 big man had just nine of his 29 points in the second half. McDermott said CU tweaked its ball-screen coverage, as well.
"Our execution in the second half was really good," McDermott said.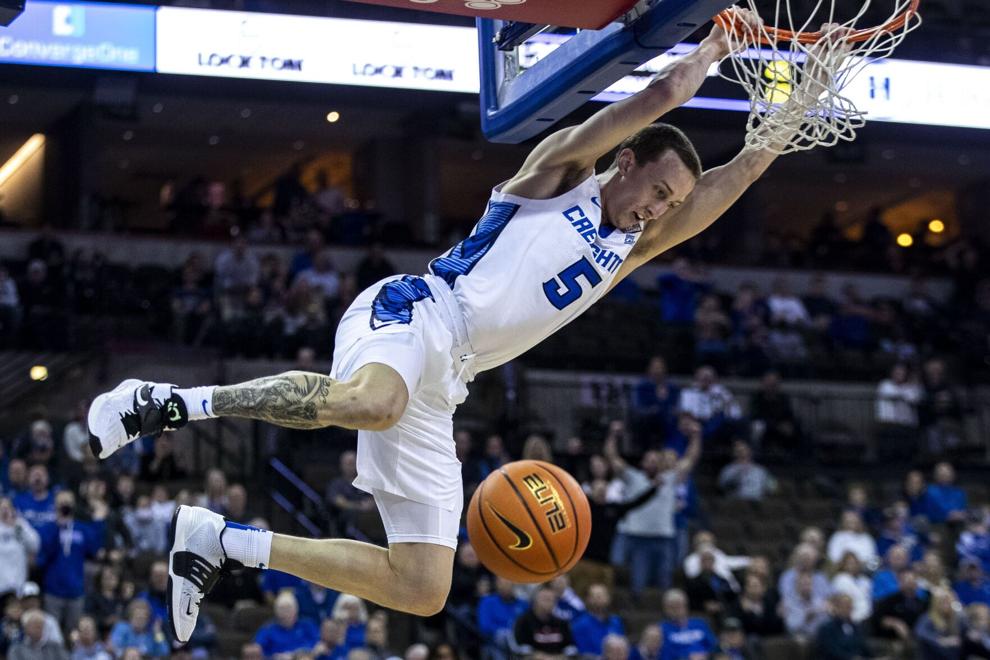 O'Connell rose up for a one-handed dunk to pull the Jays within 53-46 and force an Arkansas-Pine Bluff timeout with 17:16 left. The Duke transfer wasn't finished, either.
After freshman Arthur Kaluma nailed a 3-pointer, O'Connell intercepted a perimeter pass and galloped downcourt before rattling the rim with both hands, hanging on the iron as he spun around smiling.
O'Connell delivered a layup the next trip down. Then Kaluma's thunderous one-hand dunk — he cocked the ball back behind his head before pounding it through the hoop — tied the game at 55-55.
Ryan Nembhard's layup, off a back cut, gave Creighton the lead for good at 57-55 with 14 minutes to play.
It was a complete reversal from the start of the game, when the Jays committed eight turnovers on their first 22 possessions and missed their first 14 3-point tries.
"For a young team, I was really proud of the way they responded," McDermott said.
Creighton will be back in action Thursday when it hosts Kennesaw State (0-1), which lost to Iowa State Tuesday.
---