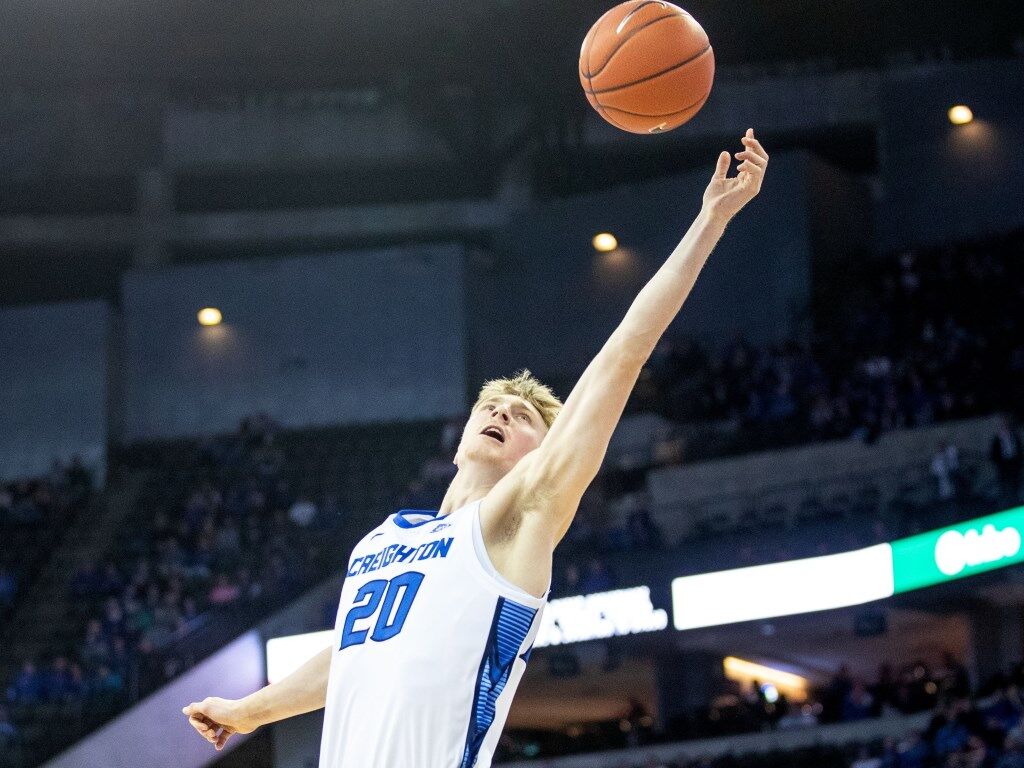 Creighton walk-on Nic Zeil is transferring to find a spot where he can earn regular playing time, he announced Tuesday.
The sophomore forward wrote on Twitter that this "has been the hardest decision I've had to make." But he wants to play.
Zeil thanked coach Greg McDermott and his CU teammates. He said suiting up for the Jays was "a chance of a lifetime."
"I will never forget all of the amazing people and experiences I've been blessed with and cannot thank everyone enough," Zeil wrote on Twitter. "Once a Jay, always a Jay."
Zeil, from Park Hill High School in Kansas City, played in 11 games this past season, scoring eight points and grabbing 10 rebounds.
He appeared in 15 games as a true freshman during the 2019-20 campaign and he received meaningful minutes in nonconference action while the Jays battled frontcourt injuries. His lone made field goal during his debut season came against Nebraska. He also scored three points against Texas-Rio Grande Valley.
Additionally, Zeil was also a key member of Creighton's scout team during his time with the Jays.
Now he's headed elsewhere.
Zeil joins guard Jett Canfield as the two CU walk-ons who've entered the transfer portal since the end of the season. Canfield has not ruled out the possibility of returning.
Creighton is also set to lose at least four starters from this season's Sweet 16 team. Marcus Zegarowski, Damien Jefferson and Denzel Mahoney are all turning pro. Forward Christian Bishop entered the transfer portal. A fifth starter, senior Mitch Ballock, hasn't yet announced his future plans.
---